Putin says sanctions creating 'opportunities' for Russian businesses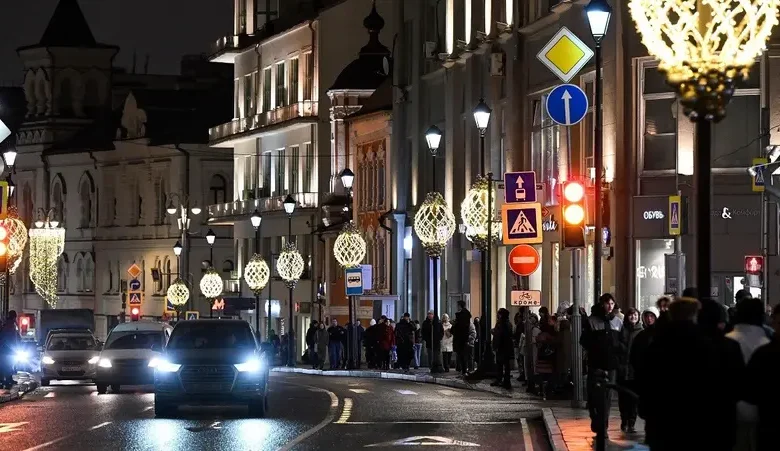 Russian President Vladimir Putin on Tuesday lauded the resistance of Moscow's economy in the face of massive international sanctions, touting "opportunities" for local companies.
In an anti-Western speech delivered days before the anniversary of his Ukraine offensive, Putin said sanctions were failing and called on Russian businesses to "be with the motherland."
"The point of our work is not to adapt to current conditions, but to bring our economy to new frontiers," Putin said during his state of the nation address.
"It is a time not only of challenges, but of opportunities," he added, welcoming what he called the growing "independence" of Moscow's economy from foreign markets.
Addressing businessmen, he said: "Everyone must understand that the sources of well-being and the future should be only here, in their native country: Russia."
Putin called on them to invest in Russia so that "we will create a country that does not close itself off from the world, but uses all its advantages."
He said Russian companies should "take advantage of this opportunity to increase production of the most demanded products in order to fill niches" freed up after the departure of Western companies.
Russia's GDP contracted by 2.1 percent in 2022 according to figures released by state agency Rosstat Monday – far from the apocalyptic predictions from last Spring.
"The Russian economy and management system turned out to be much stronger than the West believed," Putin said.
He accused Western states of wanting to make ordinary Russians "suffer."
"Anti-Russian sanctions are just a means. But the aim is to make our citizens suffer," the 70-year-old leader said.
Western countries imposed unprecedented sanctions on Moscow after Putin launched his operation in Ukraine a year ago.