Pope says Vatican involved in Ukraine, Russia peace mission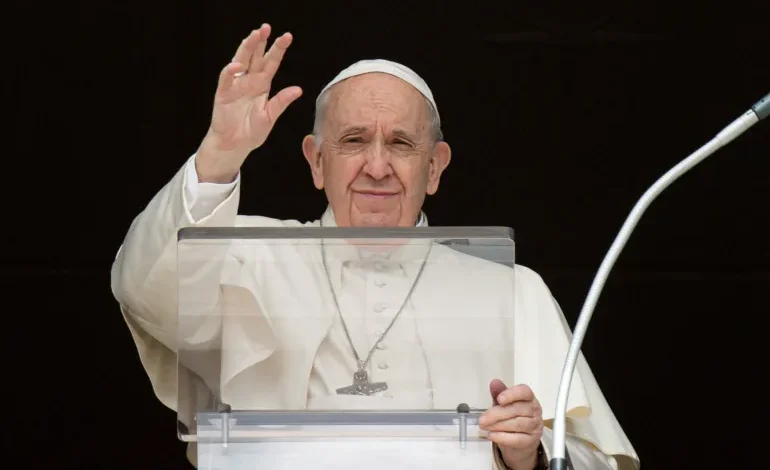 The Vatican is involved in a peace mission to try to end the conflict between Russia and Ukraine, Pope Francis has said, declining to give further details.
"I am willing to do everything that has to be done. There is a mission in course now but it is not yet public. When it is public, I will reveal it," the pope told reporters on Sunday during a flight home after a three-day visit to Hungary."I think that peace is always made by opening channels. You can never achieve peace through closure … This is not easy."
The pope added that he had spoken about the situation in Ukraine with Hungarian Prime Minister Viktor Orban and with Metropolitan Hilarion, a bishop representing the Russian Orthodox Church in Budapest.
"In these meetings, we did not just talk about Little Red Riding Hood. We spoke of all these things. Everyone is interested in the road to peace," he said.Since Russia invaded Ukraine in February 2022, Pope Francis has pleaded for peace practically on a weekly basis, and has repeatedly expressed a wish to act as a broker between Kyiv and Moscow. His offer has so far failed to produce any breakthrough.
Ukraine's Prime Minister Denys Shmyhal met the pope at the Vatican on Thursday and said he had discussed a "peace formula" put forward by Ukrainian President Volodymyr Zelenskyy. He said he had also invited the pontiff to visit Kyiv.
Pope Francis, 86, has said previously that he wants to visit Kyiv but also Moscow on a peace mission.Four more quarters in Bakhmut
The pope's announcement comes hours after Moscow claimed that its forces took control of four more urban quarters in the front-line Ukrainian city of Bakhmut.
The Russian Defence Ministry said units of its Airborne Forces pinned down Ukrainian forces in the northern and southern outskirts of the city.