Patriarch Srichand Hinduja's death puts spotlight on $14 bln family feud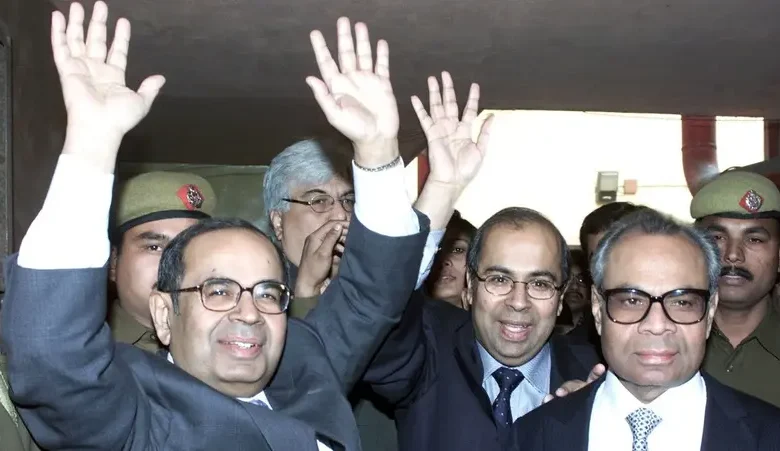 For decades, Srichand Hinduja served as the patriarch of a sprawling business empire behind one of the world's biggest family fortunes with origins dating back more than a century.
His death at age 87 raises questions over who'll assume his role as de-facto head of the dynasty, whose legal battles in recent years over control of investments spanning banking, media and energy still threaten to tear apart the once tight-knit group.
Gopichand Hinduja, 83, is the British-Indian clan's oldest member following Srichand's death Wednesday in London. He and his two younger brothers — Prakash, 77, and Ashok, 72 — fought over the past three years with the patriarch and his daughter, Vinoo, over a letter signed by the four siblings that said assets held by one of them belonged to all.
While the family called a truce on the bitter power struggle in November, it emerged last month they're still privately haggling on related issues.
The clan, which spans at least four generations, has a collective fortune of about $14 billion, putting it among Asia's 20 richest dynasties, according to the Bloomberg Billionaires Index.
"This is the litmus test for the Hinduja family's recent ceasefire," David Hawkins, co-founder of family-business consulting firm Percheron Advisory, said of Srichand's death.
At stake is the direction for one of the world's biggest conglomerates that employs more than 200,000 people worldwide.
Hinduja Group's assets include major holdings in listed Indian businesses — from automaker Ashok Leyland Ltd. to Mumbai-based lender IndusInd Bank Ltd. The Hindujas are also refurbishing a hotel near 10 Downing Street in central London, where they own a set of palatial homes overlooking St James's Park.
About three decades ago, Srichand — known as SP — founded a Swiss lender that became the focus of a UK legal battle between the family. The dispute spilled out into the public in 2020 over claims his three brothers were trying to take control in a power grab. SP's 32-year-old grandson, Karam, is chief executive officer of Geneva-based Hinduja Bank, while his daughter, Shanu, who turns 59 this month, is chair.
Shanu and Vinoo, 56, who led the recent legal fight for SP's branch of the family, said in a statement on Wednesday that Srichand had died peacefully that morning.
"We will continue to uphold SP's legacy and values," they wrote.
The four Hinduja siblings' father, Parmanand, founded their namesake business in 1914 in the Sindh region of British India. SP and his brothers all joined what started out as a commodities-trading and carpeting-importing firm and rapidly diversified its investments, with early success distributing Bollywood films outside India.
Parmanand, who died in 1971, instilled in his sons a mantra they pledged to follow: "Everything belongs to everyone and nothing belongs to anyone."
For decades, the brothers adhered to that policy, describing it as their guiding principle. But that unified front crumbled in the final years of SP's life, during which he suffered from a form of dementia.
The Hindujas "were trying to guide themselves under a too-broad principle," said Leon Fernando Del Canto, a London-based barrister who works with wealthy individuals. "In this case, the courts will determine the dispute's future without clear agreements or a family constitution."
As part of last year's truce, SP's daughters and his brothers agreed to effectively tear up a 2014 letter underpinning their uniting principles, raising the prospect of a breakup for their conglomerate.
Still, that truce is looking increasingly fragile. The agreement to finalize it still needs signing off, and the family had outstanding questions over governance and succession even before SP's death. Those factors may lead to future legal proceedings in the UK or in other corners of the Hindujas' empire.
For the moment, the clan appears united in grieving for the loss of their patriarch.
"The brothers have always been four bodies and one soul," the family said in a statement. "His loss has left a huge void."