Northern Ireland's DUP to vote against new Brexit deal with EU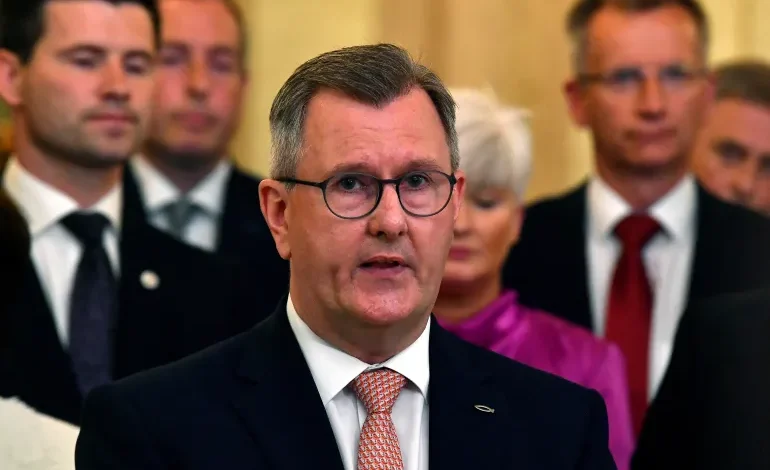 Northern Ireland's Democratic Unionist Party (DUP) says it will vote against a crucial part of the government's new deal with the European Union on post-Brexit trade rules for the United Kingdom.
Parliament on Wednesday will debate and vote on the so-called "Stormont brake", a mechanism in the agreement struck last month that seeks to resolve tensions caused by the 2020 post-Brexit arrangements governing Northern Ireland.The issue triggered the collapse of Northern Ireland's government when the DUP's leader withdrew from the territory's power-sharing arrangements over the 2020 post-Brexit Northern Ireland Protocol.
"Whilst representing real progress, the 'brake' does not deal with the fundamental issue, which is the imposition of EU law by the Protocol," DUP leader Jeffrey Donaldson said on Monday in a statement."Our party officers … met this morning and unanimously agreed that in the context of our ongoing concerns and the need to see further progress secured whilst continuing to seek clarification, change and re-working that our Members of Parliament would vote against the draft statutory instrument," he said.
Persuading the DUP to end its boycott of the power-sharing government has been a key test for the UK government.But Donaldson suggested the party might be able to live with an adapted version of the current deal.
"We will continue to work with the government on all the outstanding issues relating to the Windsor Framework package to try to restore the delicate political balances within Northern Ireland and to seek to make further progress on all these matters," Donaldson said.