Myanmar military rulers extend state of emergency by six months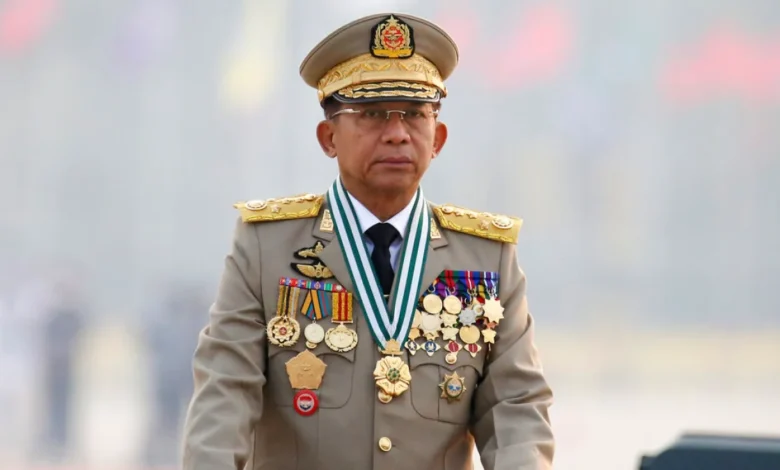 Two years after seizing power in a coup, Myanmar's military leaders have extended the country's state of emergency for another six months.
The move on Wednesday would likely delay elections that military government had pledged to hold by August.
The "state of emergency will be extended for another six months starting from February 1", Acting President Myint Swe was quoted as saying. "Sovereign power of the state has been transferred to commander in chief again," he said.
State broadcaster MRTV said the National Defence and Security Council had granted military ruler Min Aung Hlaing's request to prolong the state of emergency declared when the army overthrew Aung San Suu Kyi's democratically elected government on February 1, 2021.
The coup spurred widespread protests and civil unrest, abruptly halting Myanmar's fragile transition towards democracy.
The state of emergency was due to expire at the end of January but on Tuesday the National Defence and Security Council met to discuss the state of the nation and concluded it "has not returned to normalcy yet".