Muslim leaders criticize the West at the UN General Assembly over Quran burnings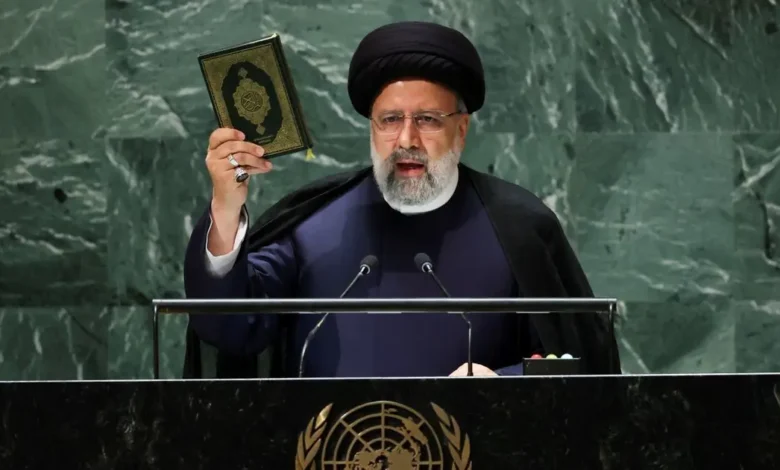 Muslim leaders addressing the United Nations on Tuesday berated the West over burnings of the Quran, denouncing the acts protected as free speech as discriminatory.
Sweden has seen a series of burnings of the Islamic holy book, with the government voicing condemnation but saying it cannot stop acts protected under laws on free expression.
Turkish President Recep Tayyip Erdogan — who has put pressure for months on Sweden over its welcome to Kurdish activists Turkey sees as terrorists — said that Western countries were seeing "a plague" of racism including Islamophobia.
"It has reached intolerable levels," he told the UN General Assembly.
"Unfortunately, populist politicians in many countries continue to play with fire by encouraging such dangerous trends," he said.
"The mentality that encourages the hideous attacks against the Holy Quran in Europe, by allowing them under the guise of freedom of expression, is essentially darkening (Europe's) own future through its own hands."
Protests in Sweden that have involved Quran burnings have been organized by refugee Salwan Momika, sparking outrage in the Middle East including his native Iraq.
Erdogan in July said he would lift a blockade on Sweden's bid to join NATO but the Turkish parliament has not yet ratified the country's membership.
Iranian President Ebrahim Raisi, a cleric representing the Shia theocratic state, held up a Quran at the UN rostrum.
"The fires of disrespect will not overcome the divine truth," Raisi said, accusing the West of seeking to "divert attention with the tool of freedom of speech."
"Islamophobia and cultural apartheid witnessed in Western countries — evident in actions ranging from the desecration of the holy Quran to the ban on the hijab in schools — and numerous other deplorable discriminations are not worthy of human dignity," Raisi said.
He was alluding to France, which has controversially banned Muslim girls wearing hijabs in schools.
The emir of Qatar, the kingdom with close ties both with the West and the rest of the Islamic world, in his speech said that "compromising the sanctity of others deliberately" should not be seen as freedom of expression.
"I would say to my Muslim brethren that it is implausible for us to get distracted by an idiot or a biased person whenever it occurs to him to provoke us by burning the holy Quran or by other forms of triviality," said the emir, Sheikh Tamim bin Hamad Al Thani.
"The Quran is too holy to be desecrated by a witless person."