Log burner rule change in England could land users with £300 fines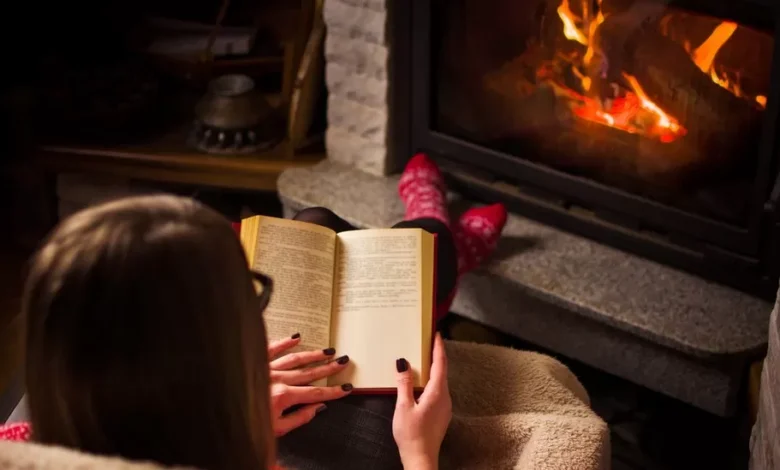 Households in England face fines of up to £300 and even criminal records if they flout new log burner rules.
A tightening of emissions regulations has reduced the amount of smoke new stoves can emit per hour from 5g to 3g.
It applies to homes in "smoke control areas" which cover most of England's towns and cities. Anyone found to be breaking the new measures could be issued with an on-the-spot fine.
The rules are part of the government's new 25-year environmental plan.
Prime Minister Rishi Sunak said the new measures were part of his government's drive to leave "the environment in a better state than we found it".
In recent years, the Department for Environment, Food and Rural Affairs (Defra) has cracked down on log burners and coal fires as, according to the government, they are the largest source of fine particulate matter (PM2.5) – small particles of air pollution which find their way into the body's lungs and blood.
Around 1.5m homes use wood for fuel across the UK, however burning wood and coal in open fires and stoves makes up 38% of the UK's emissions of PM2.5.
By comparison, 16% come from industrial combustion, 12% from road transport and 13% from the use of solvents and industrial processes.
This means a wood-burning stove emits more particles per hour than a diesel lorry.
As well as reducing the amount of PM2.5 wood burners are allowed to emit, Defra said it will enable local authorities to "better enforce" smoke control areas.
They will be allowed to issue fines of up to £300 on household whose chimneys are emitting too much smoke, and even pursuing a criminal case if they do not comply.
Under the 25-year plan, the government said it was tightening the rules rather than implementing a complete ban on burning fuels as some households use them to provide heating and for cooking.
But avoiding a ban are barbeques, fire pits or bonfires, as doing so would be "disproportionate", the government said.
In a bid to try and cut particulate matter, last year the government banned the purchase of house coal and wet wood in England, two of the most polluting fuels, and urged the public to move to "cleaner alternatives".
As is already the case, householders can be fined up to £1,000 if they are found to be burning unauthorised fuels. A list of authorised fuels in each of the four nations of the UK can be found on the government's website.
Client Earth, an NGO which has won pollution cases against the government, hit out at the 25-year plan, writing on Twitter that it was full of "vague commitments" and that environmental laws which are already in place are at risk due to Brexit.