King Salman, Crown Prince laud achievement of Saudi Arabia hosting 2027 AFC Asian Cup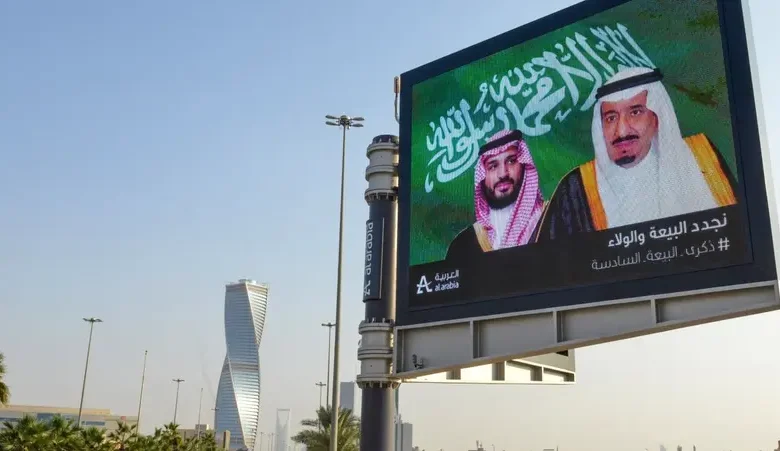 Saudi Arabia's King Salman and Crown Prince Mohammed bin Salman lauded the Kingdom's achievement in being named the host of the 2027 AFC Asian Cup, praising the country's passion for the sport and promising an unprecedented experience to millions of fans in Asia.
King Salman said: "Football in our Kingdom enjoys wide momentum and great popularity as our vision is built on our passion for football, which is embodied by our young men and women. The historical ties between the Kingdom and football go back decades, and is represented by a history full of successes and tournaments on the continental level."
He added: "Through hosting the 2027 AFC Asian Cup, we intend to provide an unprecedented football experience to millions of football fans in Asia, and we look forward to achieving a quantum leap in enhancing the status of Asian football."
Hosting the tournament will be a new push for Saudi football, whose national team delivered a strong performance and left quite an impression at the 2022 World Cup.
In addition, Saudi Arabia has managed to snare Portuguese star Cristiano Ronaldo, who has now joined Al-Nasr Club.
Saudi Arabia's team has itself won the Asian Cup three times before, but this will be the first time the Kingdom hosts the tournament.
King Salman said: "The Kingdom has a long history of establishing trust and cooperation with others, and this approach reflects our keenness to move forward with implementing what we aspire to."
"Efforts are ongoing to develop the Kingdom into a role model in enhancing the contribution to the development of Asian football," the King added.
The King highlighted that this achievement comes at a time when Saudi Arabia is undergoing a transformation in line with its Vision 2030. "We look forward to employing our great passion for football as a catalyst for the continued growth of the sport and advancing the goals of our partners in Asian football."
King Salman stressed the keenness of Saudi Arabia on the participation of the Asian Football Confederation and all its members, and the Kingdom's eagerness to leave a positive legacy for Asian football and creating a prosperous future for 2027 and beyond.
The Crown Prince also celebrated hosting the tournament as quite an achievement for the Kingdom.
"Organizing 2027 AFC Asian Cup in Saudi Arabia for the first time ever is an opportunity to create a future for football in the Kingdom and the Asian continent, as we look forward with determination and resolve to open new horizons for Asian football," the Crown Prince said.
He also highlighted Saudi Arabia's own track record in sports. "Saudi Arabia has hosted the best athletes from various sports, especially in football, and this embodies our determination to make the Kingdom a leading global destination for various sports."
The Crown Prince added: "We seek to employ our passion for football as a catalyst for the continued growth of the sport throughout Asia. Our vision is to do more than simply host a tournament, we intend to achieve great progress for the future of Asia and take a quantum leap that boosts the status of Asian football."
He also said: "The 2027 AFC Asian Cup is a step towards creating a new experience, a new exchange, and a new expansion through which we look forward to sharing our goals and aspirations with the Asian football family and the associations and members of the AFC."