Joy Awards returns to Saudi Arabia's Riyadh to honor Arab artists' achievements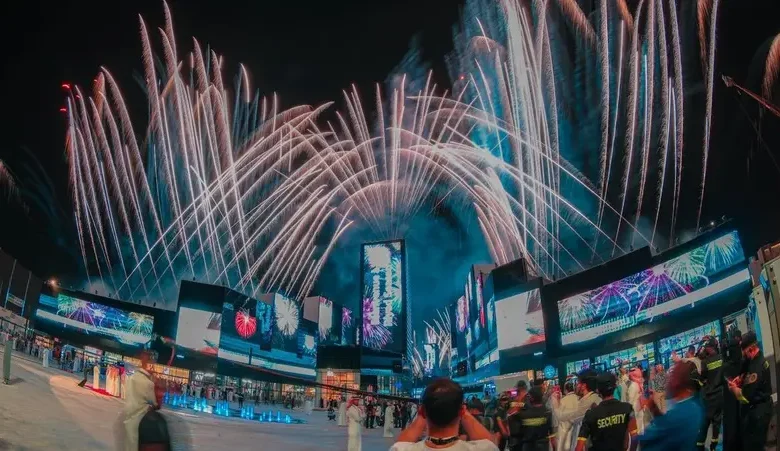 The Middle East's largest ceremony to recognize and honor Arab artists and celebrities, the Joy Awards, is set to take place in Saudi Arabia's capital city Riyadh on Saturday night.
In its third edition, the event – hosted by the Kingdom's General Entertainment Authority and organized in partnership with MBC Group – will honor nominated female and male celebrities across various genres and categories.
Some of the award categories include Best Female Singer, Best Male Singer, Best Rising Musical Star, Best Female Actress in a TV Series, and Best Male Actor in a TV Series. The ceremony will also recognize Arab films, athletes, and social media personalities.
The exciting line-up of regional and international celebrities will make their way to Riyadh Boulevard, where they will stop to take photographs and greet adoring fans on the well-known lavender-colored carpet before heading into the Baker El Sheddi Theater.
Unlike typical red carpets drawn at award ceremonies in the US and Europe, the lavender carpet in Saudi Arabia symbolizes the Kingdom's identity.
In May 2021, the Kingdom announced that it chose lavender as the new color for ceremonial carpets to be used at official events, according to the Saudi Press Agency (SPA).
"The lavender carpets are identical to the color of the Kingdom's deserts and plateaus in the spring when they are decorated with the color of lavender flowers and other plants such as Desert Germander and basil, which together form a natural violet," SPA reported at the time.
The list of attendees features superstar singers Elissa, Nancy Ajram, Amr Diab, Mohammad Abdo, Majed al-Mohandis, and actors Ahmed Helmy, Mona Zaki, Nadine Nassim Njeib, and many more.
Some of the big names who attended the show last year included Assalah, Ramez Galal, Amina Khalil, Nancy Ajram and even Hollywood star John Travolta and Bollywood actor Shah Rukh Khan.
Fans can watch this year's Joy Awards live on MBC or on the Shahid streaming platform.