Jokic, Murray propel Nuggets past Heat in NBA Finals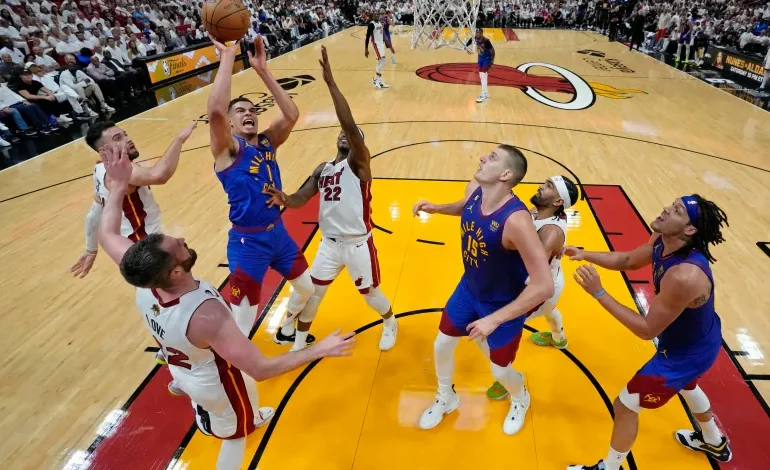 Nikola Jokic and Jamal Murray carved out a slice of NBA history, both notching 30-point triple-doubles as the Denver Nuggets downed the Miami Heat 109-94 to take a 2-1 lead in the NBA Finals.
Two-time NBA Most Valuable Player Jokic scored 32 points with 21 rebounds and 10 assists, an unprecedented triple-double combination in an NBA Finals game on Wednesday.Murray scored 34 points and grabbed 10 rebounds and 10 assists – completing his own triple-double with a rebound in the waning seconds.
It was the first time any team in a Finals had two players making triple-doubles in the same game – and the first time in any NBA game, regular season or playoffs, that two teammates posted 30-point triple-doubles.
"That's incredible right there," Nuggets coach Michael Malone said of his star duo's feat. "Regarding Nikola, nothing he does surprises me, ever.
"He makes it look so easy," added Murray of Jokic. "Just free throws, his touch, his creativity, his no-look passes, his IQ. I could go down the line. He's a special, special player."