Israeli troops kill Palestinian man in West Bank's Nablus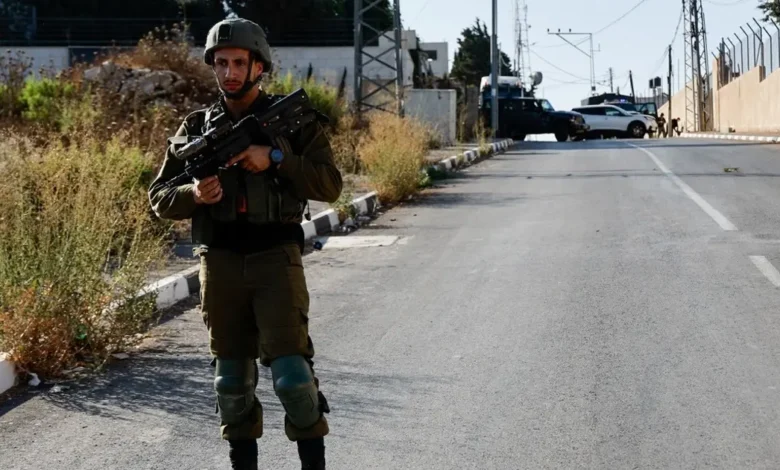 Israeli troops killed a Palestinian in the occupied West Bank Wednesday, the Palestinian health ministry said, as the army confirmed it was conducting "counter-terrorism activity" in a Nablus refugee camp.
"A young man died of his wounds as the occupation forces stormed the city of Nablus at noon (0900 GMT)," the ministry said.
"The martyr, Mohammed Abd al-Hakim Nada, was shot in the chest."
The Israeli army confirmed troops were conducting "counter-terrorism activity in al-Ain camp" in Nablus but did not give further details.
A Palestinian militant group, the Al-Aqsa Martyrs' Brigades, said its fighters had "ambushed a unit of special forces in the alleys of al-Ain camp … and managed to inflict casualties" among the Israeli troops.
In a statement on its Telegram channel, the group, which is linked to Palestinian President Mahmoud Abbas's Fatah movement, did not specify whether the dead man was one its fighters.
On Tuesday, Israeli troops killed three Palestinians in an exchange of fire in Nablus. Palestinian militant group Hamas, which controls the Gaza Strip, said the three were members of its armed wing.
Israel has occupied the West Bank since the Six-Day War of 1967.
Since early last year, the territory has seen a string of attacks by Palestinians on Israeli targets, as well as violence by Israeli settlers against Palestinian communities.
Earlier this month, Israeli forces conducted a two-day raid on Jenin refugee camp that killed 12 Palestinians, including militants and children.
One Israeli soldier was also killed.
The raid on Jenin was one of the biggest operations carried out by the Israeli army in the West Bank in years.
So far this year, violence linked to the Israeli-Palestinian conflict has killed at least 202 Palestinians, 27 Israelis, one Ukrainian and one Italian, according to an AFP tally compiled from official sources on both sides.
They include, on the Palestinian side, combatants as well civilians and, on the Israeli side, three members of the Arab minority.
Excluding Israeli-annexed east Jerusalem, the West Bank is home to nearly three million Palestinians, as well as around 490,000 Israelis who live in settlements considered illegal under international law.