Israeli-Palestinian clashes lead to fatalities at Gaza-Israel border, West Bank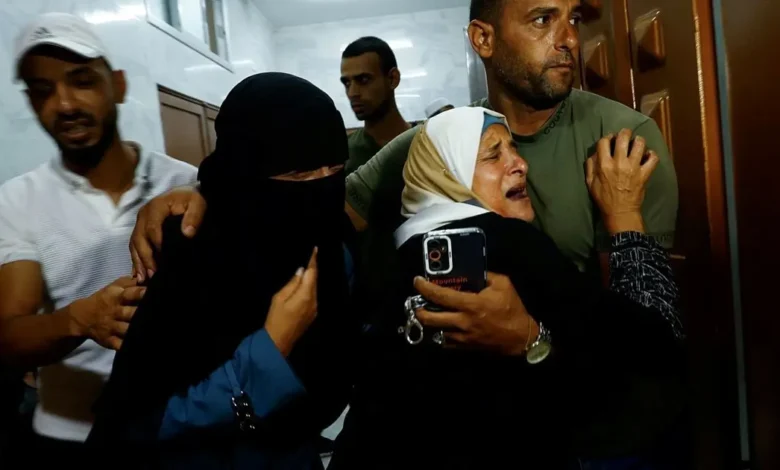 Israeli forces shot and killed a Palestinian man along the Gaza-Israel border on Tuesday and three Palestinian men in clashes in the occupied West Bank city of Jenin, Palestinian officials said.
The Palestinian killed in Gaza was the first such fatality in what has recently become almost daily confrontations along the frontier after months of relative calm.
"The ongoing Israeli aggression against our people in Gaza, Jenin and other Palestinian cities will bring violence and escalation to the entire region," Nabil Abu Rudeineh, the official spokesman for the Palestinian Presidency, said.
A statement from the Israeli military said "hundreds of rioters gathered in a violent riot adjacent to the security fence in the Gaza Strip."
"During the incident, a number of explosive devices were activated by the rioters," the statement said, but did not confirm the death.
Health officials said 25-year-old Youssef Radwan was shot in the neck at the border and died in a hospital and that 11 more people were wounded in the violence.
Separately, three Palestinian men, ages 22, 23 and 24, were shot and killed by Israeli forces and at least 30 were wounded in clashes in Jenin, Palestinian officials said.
The Israeli military said one of its drones had struck in Jenin but did not confirm the casualties.
In a statement, the Israeli military said it came under fire in the West Bank during a raid and that an explosive was detonated under a military vehicle which then needed to be rescued.
"During the rescue, gunmen fired at forces, hits were identified on the rescue vehicles and no IDF injuries were reported," the statement said.
Over the past few weeks the military said its soldiers had been using riot dispersal means against Palestinians throwing explosives at the border fence along the Gaza Strip.
Last week, five Palestinians were killed at the border by an explosive device detonated accidentally by demonstrators who were planning to use it against Israeli forces.
Hamas, Palestinian militant group that rules Gaza, has been supportive of the border rallies. Organizers on Tuesday said they were held in protests of Jewish visits to the flashpoint Al-Aqsa Mosque compound in Jerusalem.
Others were called in support of Palestinian prisoners jailed in Israel and an Israeli blockade on the narrow coastal territory, home to around 2.3 million Palestinians whose economy is buckling under the restrictions.
Israel says its blockade is necessary to stop arms reaching Hamas, with which it has fought several wars since the group seized control of Gaza in 2007, two years after Israel withdrew its settlers and troops from the small coastal enclave.