Israel targets Gaza's Indonesian Hospital: Here is what's to know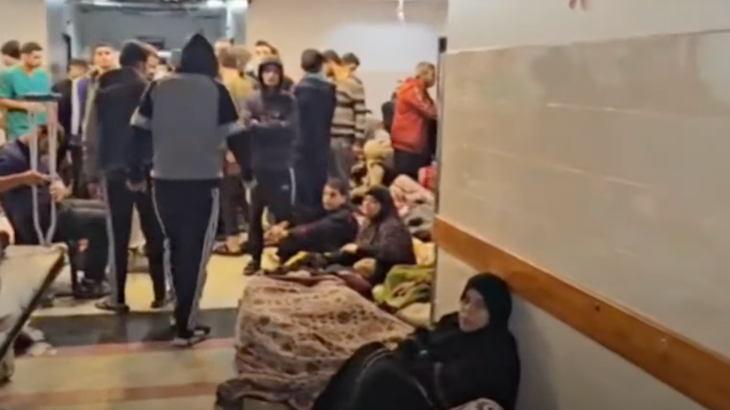 There was intense fighting reported around Gaza's Indonesian Hospital on Monday.
Israeli tanks surrounded the hospital in northern Gaza after artillery fire killed at least 12 Palestinians in the complex.
What is happening at Gaza's Indonesian Hospital?
A shell struck the second floor of the Indonesian Hospital, killing at least 12 people, according to a medical worker inside the facility and the Health Ministry in Hamas-run Gaza.
Ashraf al-Qudra, Gaza's Health Ministry spokesperson, told Al Jazeera that "the situation is catastrophic."
"The Indonesian Hospital staff are insisting they will stay to treat the wounded. There are about 700 people, including medical staff and injured people, inside the hospital," he said.
Indonesia's Foreign Ministry said it had lost contact with three Indonesian volunteers at the hospital who are part of the group that set up the facility in 2016 with the country's funding.
Marwan Abdallah, a medical worker at the Indonesian Hospital, said that Israeli tanks were operating less than 200 metres (656 feet) from the hospital, and that Israeli snipers could be seen on the roofs of nearby buildings.
Another medical worker told Al Jazeera that the shelling is intense and indiscriminate on the hospital building, at the entrance and at the windows. According to the medic, everyone in the hospital has gathered at the centre of the main building.
Where is the Indonesian Hospital?
Located in Beit Lahiya, a city of about 90,000 people in north Gaza, the hospital sits on some 16,000 square metres (172,200 square feet) of land donated by the government of Gaza in 2011.
The hospital has been sheltering hundreds of displaced people who sought asylum there. It's also close to the Jabalia refugee camp.
The area around the hospital has been struck multiple times by Israeli forces, with at least two civilians killed in those strikes between October 7 and October 28, according to Human Rights Watch.
The hospital cost almost $8m to build. It was funded by donations from Indonesian citizens in conjunction with groups including the Indonesian Red Cross Society and the Muhammadiyah Society, one of Indonesia's largest Muslim organisations.