Iraq boosts gold reserves by two percent in single day in gradual buildup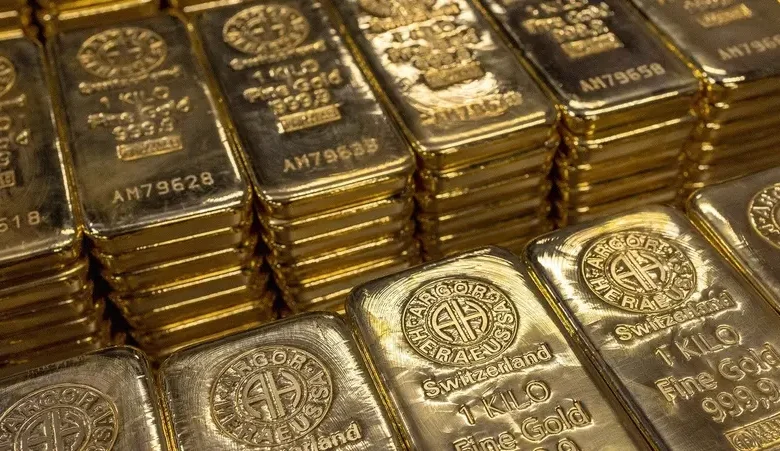 Iraq's central bank boosted its gold reserves by about 2 percent in a single day last week as part of what it calls a gradual plan to stock up on the precious metal that's seen as a traditional haven in times of economic distress.
Iraq bought 2.5 tons of bullion on Thursday to bring its reserves to 132.73 tons, Mazin Sabah, director general of the central bank's investments department, said in an interview in Baghdad. The strategy is to acquire more gold in the second half of the year, Sabah said.
"Our current plan is to buy small quantities over multiple times, not a big quantity in one go, Sabah said.
Central banks around the world are expanding their holdings of bullion amid escalating geopolitical and economic risks. Iraq, OPEC's second-biggest oil producer, resumed gold purchases in 2022 after a four-year hiatus, under a program to diversify its roughly $100 billion in foreign assets.
Iraq's central bank bought 34 tons of gold last June, a one-time increase of 35 percent in its holdings. It stores bullion with the Bank of England and the Bank of France.
Sabah said the central bank's approach is to add to its gold reserves whenever the precious metal's price reaches a level that matches the investment department's guidelines.
Gold, which was within touching distance of a record earlier this month, had its third consecutive weekly loss as signs of resilience in the US economy increased the likelihood that the Federal Reserve will keep raising interest rates. The metal is more appealing to investors for returns when rates are low.
Gold demand from central banks fell to 228.4 tons in the first quarter, down 40 percent from the preceding three months, according to a report from the World Gold Council. While that's still strong, it's the second straight quarter of decline, a sign the institutions' historic bullion binge may be coming to an end.