Iran's protest anthem 'Baraye' played at White House celebration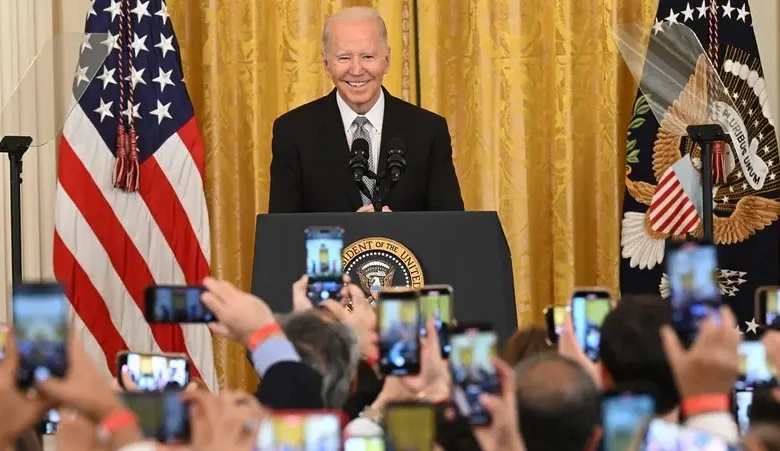 Iran's protest anthem "Baraye" played at a White House celebration Monday marking Nowruz, the Persian New Year.
A video of Iranian singer Shervin Hajipour performing the massively popular song played in the ornate East Room just before President Joe Biden and First Lady Jill Biden entered to host the Nowruz event.
In his speech to a cheering audience including many Iranian-Americans, Biden said the traditional New Year inspired "hope for women of Iran who are fighting for their human rights and fundamental freedoms."
"Baraye" instantly became associated with the political upheaval in Iran sparked by the September 16 death, while in custody, of Mahsa Amini. The 22-year-old ethnic Kurd had been arrested for an alleged breach of strict Islamic dress rules for women.
Hajipour was detained after his song went viral and later freed on bail. He is not allowed to leave Iran.
In February, Jill Biden presented a special Grammy for Best Song for Social Change, calling "Baraye" a "powerful and poetic call for freedom and women's rights."