HotSat-1: Spacecraft to map UK's heat inefficient buildings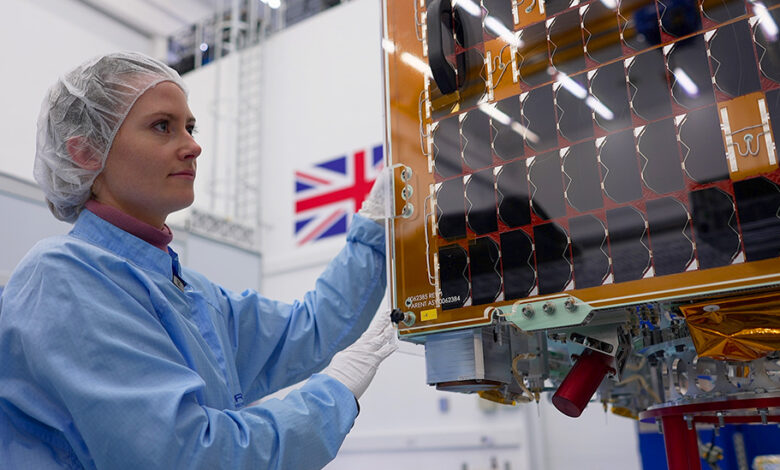 A novel British satellite designed to map the heat signature of buildings has been launched.
The idea is to highlight those dwellings that are wasting energy and could benefit from better insulation.
The relatively small spacecraft is appropriately called HotSat-1 and it will be operated by the London-based start-up Satellite Vu.
Its infrared sensor has been developed with funds from the UK and European space agencies.
HotSat-1 launched on a SpaceX Falcon-9 rocket from the Vandenberg Space Force Base in California at about 14:35 PDT (22:35 BST), a little later than planned.
Flying at an altitude of 500km (311 miles), it will have the resolution to see individual roof tops and walls.
The UK has some of the most inefficient housing stock in Europe, with the vast majority of dwellings built pre-1970.
If many of these properties can be retrofitted, it would not only save on householders' fuel costs but help the country as a whole achieve its ambition of becoming climate-neutral by 2050.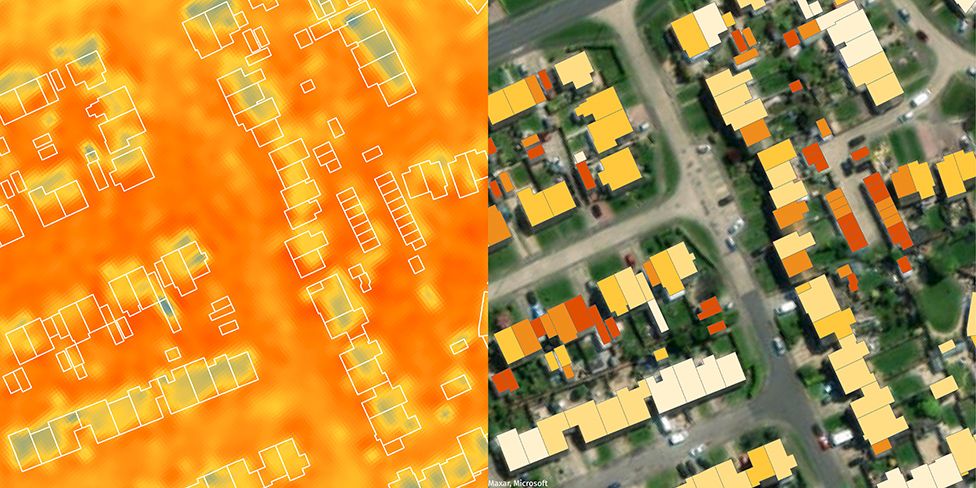 "There is grant money there to improve insulation, but for councils and utilities there is a challenge in knowing where best to apply it," said Satellite Vu CEO Anthony Baker.
"With city-wide data, we'll be able to show you the worst 20% of buildings very quickly. And after the upgrades are done, we can check to make sure that it's done well."
The company plans to fly eight satellites as a constellation of "thermometers in the sky".
It has already had pre-launch commitments worth £100m from users who plan to use the thermal data in multiple ways – both within the UK and internationally.
As well as describing the heat profile of buildings, HotSat-1 should quickly identify the structures and open spaces that exacerbate the so-called urban heat island effect. These include the large car parks at retail centres that pump up the temperatures in towns and cities.
Planners could get an idea of where best to plant trees to cool the environment.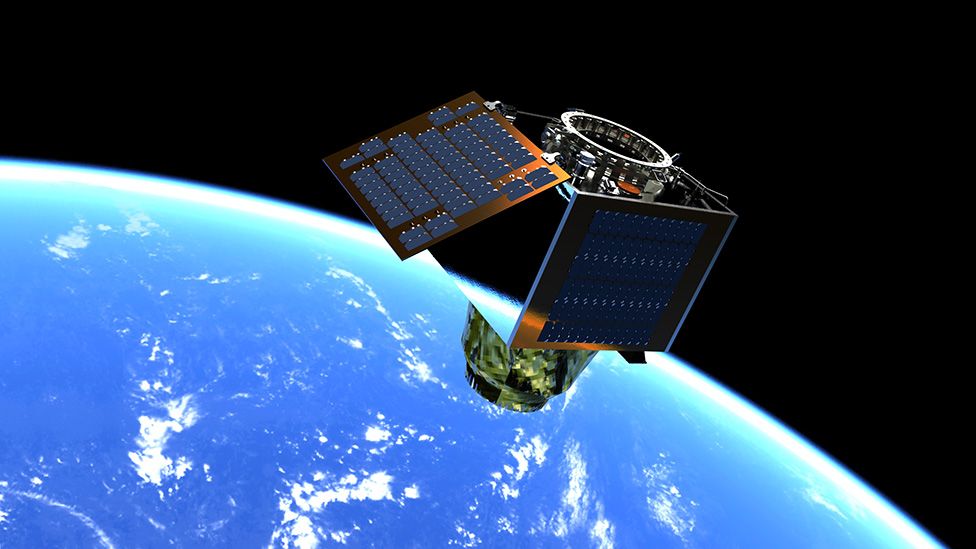 The data will also provide intelligence to the financial and insurance sectors – and even the military – by showing how temperatures in a scene change over time. It's possible, for example, to get a sense of the volume and type of output from a factory just from its heat signature.
Pollution monitoring ought to be another application. Watching for sudden changes in the temperature of river water might be an indicator that something is awry.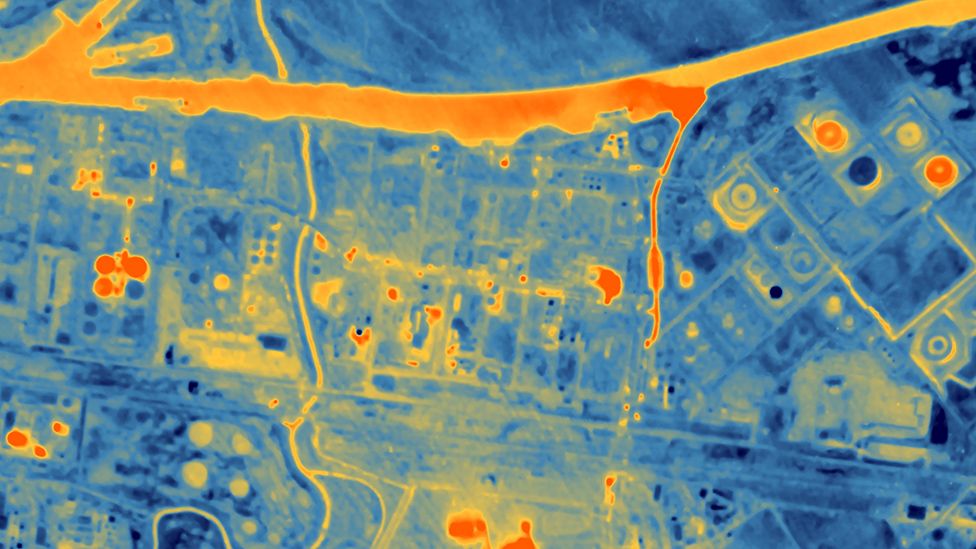 Ordnance Survey (OS), Britain's national mapping agency, will have early access to HotSat-1's data.
It has already conducted a trial of the sensor flown on a plane over the London Borough of Ealing. An aircraft is, obviously, much closer to the ground than a satellite, so the data had to be de-resolved to simulate more accurately what the space information will look like.
But it's given OS a head start on what to expect.
"Earth observation is tremendously powerful but it can be difficult to understand and use; few people have a degree in spectral analysis," observed Donna Lyndsay from OS.
"But as soon as you put that information on one of our maps, people get it – they understand it's hotter over here compared with over there. So, we'll have that early discovery of Satellite Vu data, combining it with our intelligence and then testing it on our customers."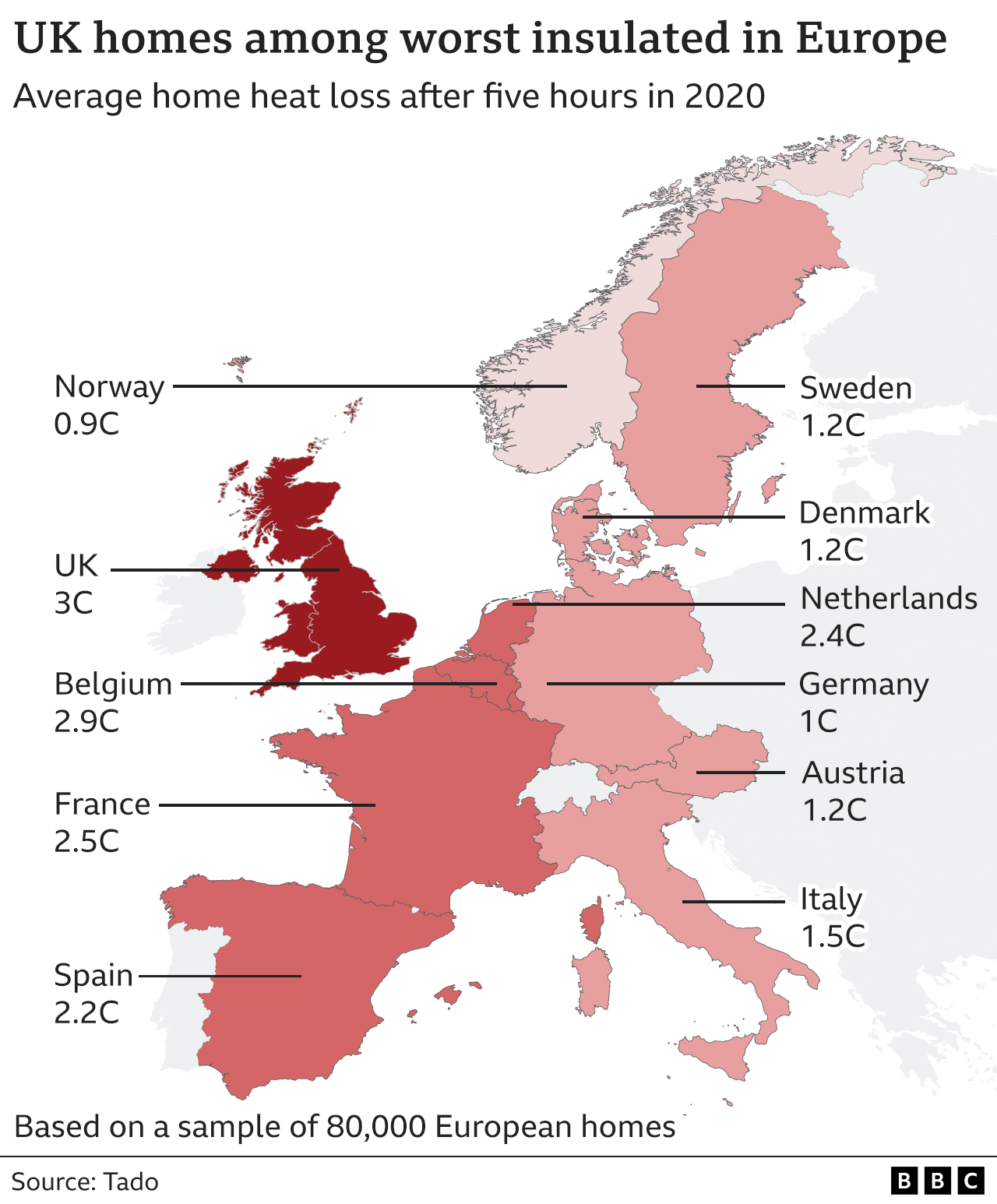 HotSat-1 has been manufactured by Surrey Satellite Technology Ltd in Guildford.
The spacecraft is based around its new low-cost bus, or chassis, referred to as Carbonite (named after the fictional substance used to freeze Han Solo in the movie The Empire Strikes Back).
"It's been a fun project to work on, very fast-paced," said SSTL engineer Ellie Sargeaunt.
"We only started integrating modules properly for the satellite in January/February. We've now got a second satellite in manufacture for launch next year. And then, hopefully, six more to come."