Grounded Indian airline Go Air can fly in a week if planes not seized: CEO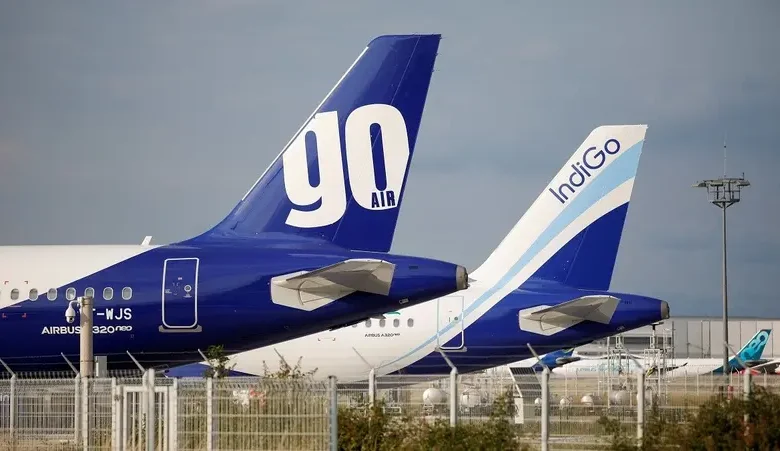 Go Airlines India Ltd., which went under citing Pratt & Whitney engine failures, is optimistic about resuming flights within seven days if the bankruptcy court restrains lessors from taking back its aircraft.
The airline, controlled by billionaire Nusli Wadia's group, has enough funds to sustain operations on a cash-and-carry model for about 10 days, Chief Executive Officer Kaushik Khona said in an interview on Saturday. Go Air is also seeking to request for an outstanding emergency credit it is eligible under the Indian government's program to offer life-support to pandemic-hit industries, he said.
"We will hundred percent be able to save the airline if the court starts the insolvency resolution process immediately," said Khona. "All our stakeholders, including oil suppliers, service providers are aligned to the fact that we have been continuously cooperating and transparent with them."
Go Air — now re-branded as Go First — filed for insolvency protec-tion on Tuesday after half of its Airbus SE A320neo fleet were grounded with engine snags, setting the airline back by 108 billion rupees ($1.3 billion) in lost revenue and additional expenses. It has sought a moratorium from India's bankruptcy court to restrain lessors from taking back its aircraft and creditors from cashing guarantees and letters of credit, the chief executive said.
The court is yet to deliver its final ruling after it heard the case on Thursday, but lessors such as Dublin's GY Aviation Lease, SMBC Aviation Capital, and Pembroke Aircraft Leasing started moving in to take back possession of at least 20 Airbus jets.
Problems with Pratt engines have affected the airline industry worldwide ahead of the peak summer travel season. Deutsche Lufthansa AG has a third of its A220 fleet temporarily grounded in Zurich because of issues with Pratt engines. Turkish Airlines has sought leased engines and support from Pratt to repair its grounded A320neo aircraft.
Go Air has said the combustor of Pratt engines degraded much faster than it should, causing premature failures and shutdowns. That technical snag forced the airline to remove 140 engines between 2016 and February 2023, out of a total 510 defective GTF engines that had to be changed and swapped during that period.
Go Air has 16 undelivered Airbus aircraft, Khona said, adding the airline is talking to the European planemaker about the engine issues and has asked it to hold the deliveries of three jets. The airline owes creditors about 39 billion rupees, which is secured by its own assets and its owner Wadia Group's land parcel valued at 30 billion rupees.
"We proactively want the airline to survive, said Khona, who rejoined Go Air in 2020 after heading the airline for three years through 2011. "I have a lot of emotions attached to this airline. Go Air was the baby I nurtured."