Giant spider sculpture fetches record $32.8 million at auction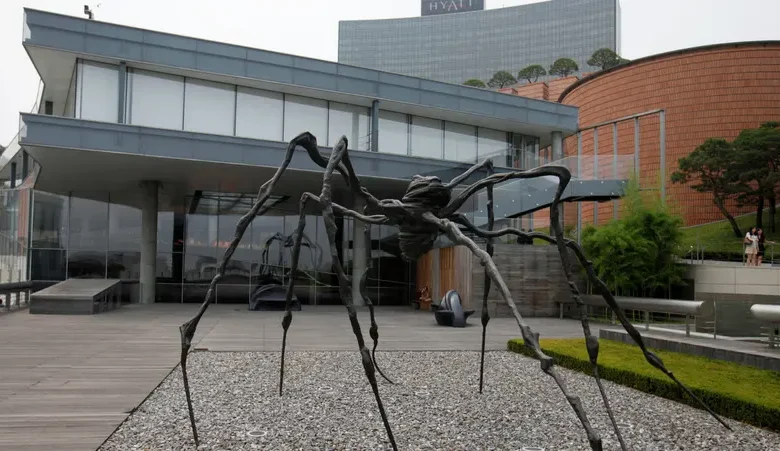 A giant spindly sculpture of a spider done by French-American artist Louise Bourgeois fetched $32.8 million on Thursday, setting a record for a work by a woman sculptor at auction, Sotheby's said.
The work — which soars over 10 feet tall and spans 18 feet across — was finished by Bourgeoise in 1996 and is one of just four monumental spiders to appear at auction.
Sotheby's did not identify the buyer.
The seller, it said, was the Fundacao Itau of Brazil, which acquired the work more than 25 years ago.
Bourgeois, who died in 2010 at age 98, was born in Paris but spent much of her adult life in New York City, where she became known for her iconic installation art.
She was a prolific painter and printmaker but became best known for her large-scale sculptures, particularly of nimble, spindly spiders, which she said evoked memories of her mother, both as a sinister threat and an industrious repairer and weaver.
Bourgeois's monumental spiders have appeared in public spaces such as the Guggenheim Museum Bilbao in Spain, the Tate Modern in London, the San Francisco Museum of Modern Art and the National Gallery of Art in Washington.