Germany's Chancellor Scholz faces possible parliamentary tax fraud probe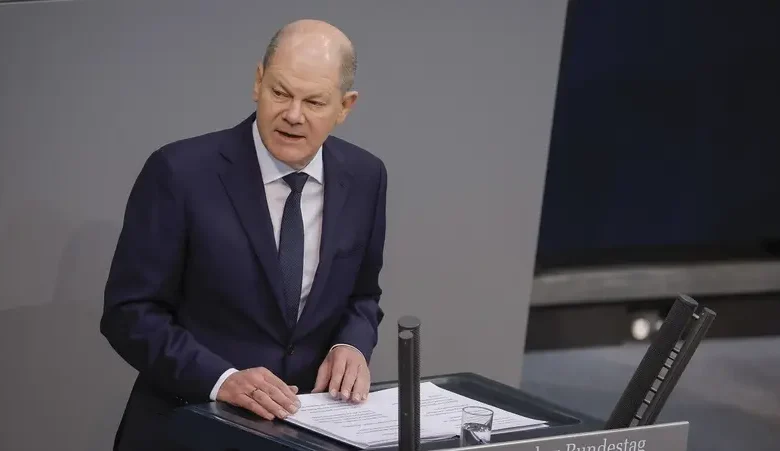 German lawmakers said Tuesday that they would seek to open an investigation into Chancellor Olaf Scholz's possible involvement as mayor of Hamburg in a tax fraud scam that cost the government millions of euros.
The probe would look at whether political figures helped the private bank M.M. Warburg to avoid paying back falsely claimed tax rebates in Hamburg, MPs from the conservative CDU and CSU parties said at a press conference.
The inquiry would also look at whether Scholz's previous statements in relation to the scam were "believable," said Mathias Middelberg, deputy leader of the conservative group in the Bundestag.
Scholz, who was mayor of Hamburg from 2011 to 2018, has repeatedly been forced to reject allegations he was involved in the decision to let the bank off the hook.
The chancellor is already facing a similar parliamentary inquiry in Hamburg, one of Germany's 16 federal states.
The Hamburg committee is investigating why local finance authorities in 2016 dropped a bid to claw back 47 million euros ($48 million) in taxes from Warburg over so-called cum-ex trades.
First exposed in 2017, the "cum-ex" scandal involved numerous participants swiftly exchanging company shares amongst themselves around the day of dividend payments, to claim multiple tax rebates on a single payout.
Used across Europe, the tax scheme is estimated to have left a multibillion-euro hole in Germany's public finances.
The scam has seen dozens of people indicted in Germany, including bankers, stock traders, lawyers and financial consultants.
Warburg eventually had to pay back tens of millions of euros under pressure from the federal government under former Chancellor Angela Merkel.
A quarter of MPs in the Bundestag — 184 deputies — are needed to open a parliamentary inquiry. The opposition conservative group numbers 197 MPs.