Forget LA – it's British film studios that are in demand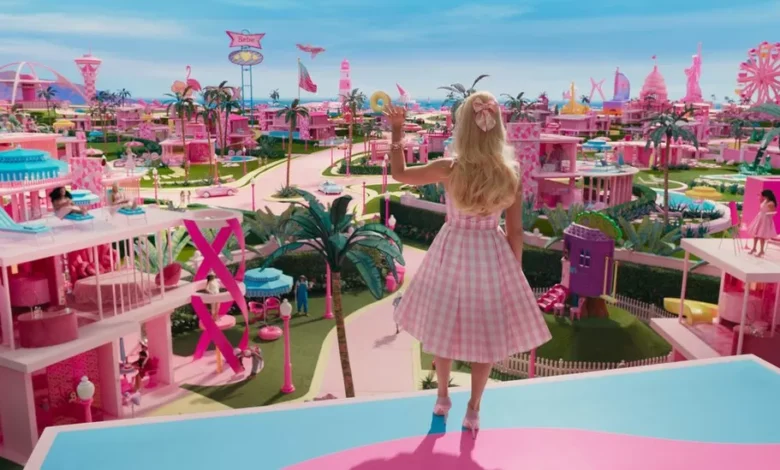 Like it or loathe it, the Barbie movie has been the cinematic blockbuster of the year, taking more than $1.38bn (£1.1bn) at the box office so far.
The film, made with a reported budget of $145m, was produced by the US entertainment giant Warner Bros. But much of it was actually shot in the UK.
Barbie's pink paradise, Barbieland, was designed to look like a toytown California. But the set was built at Warner Bros studios in Leavesden, Hertfordshire.
The movie is one of a growing number of film and high-end TV projects to be wholly or partially produced in this country.
According to the British Film Institute (BFI), spending on such productions reached a record £6.27bn last year, with most of that money coming from overseas.
The impact of strikes by actors and screenwriters in the US, which has put a number of UK-based projects on hold, means that figure is unlikely to be beaten in 2023. But the longer term outlook remains positive.
Demand for studio space has been growing dramatically. Among those to take advantage is Frank Khalid, the owner of West London Film Studios.
The company is based on a rather drab industrial estate in Hayes, a couple of miles from Heathrow Airport. From the outside, it hardly exudes Hollywood glamour.
Yet its five sound stages have played host to the likes of Sir Anthony Hopkins, Renee Zellweger, Matthew McConaughey and Emilia Clarke.
Scenes from movies such as The Imitation Game, The Gentlemen and Bridget Jones's Baby were filmed here, along with all three seasons of the high-profile Apple TV+ drama Ted Lasso.
Across the road, the finishing touches are being made to another four cavernous new stages – the result of a £23m expansion project.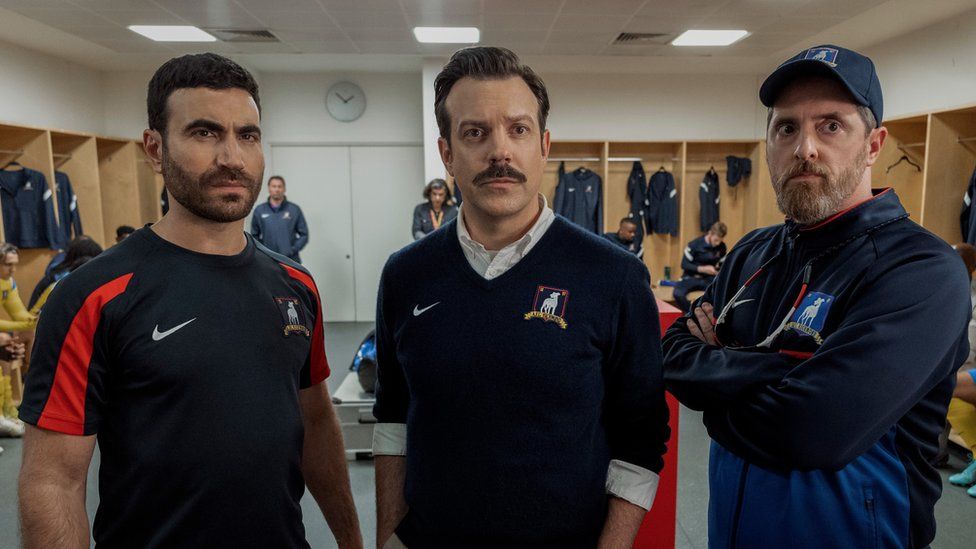 When Mr Khalid bought the company 15 years ago, things were very different. The studio he bought had been closed down, and his original plan was to use the space as a venue for elaborate Asian weddings.
Since then, however, the backdrop has changed. First came the introduction and later expansion of a generous tax incentives scheme, which allowed UK-based co-productions to claim cash rebates on a portion of their expenditure.
Then, the emergence of streaming services such as Netflix, Amazon Prime, and Disney+ created a wave of new demand for original content.
Mr Khalid says both of these factors have had a "massive impact". Enough, he says, to persuade him to sell his weddings business and focus wholly on films and TV.
"When I first bought the studios, there were no tax breaks, and a lot of studios were closing down," he says.
"But since the tax breaks have come along the demand has just gone up by so much. Now so many film studios are being built to accommodate that demand."
Some of the projects currently planned are on a huge scale.
Pinewood Studios in Berkshire, already the UK's largest facility, intends to build 21 new sound stages at its site near Iver Heath, taking the total to 51. The project as a whole is expected to cost £800m.
At Leavesden, Warner Bros wants to build 11 new stages, along with production offices and workshops.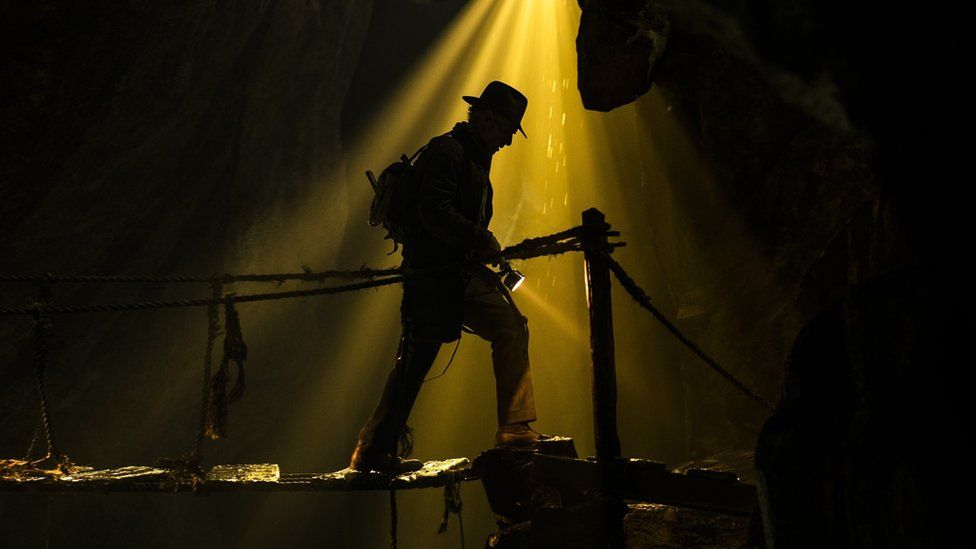 Ben Roberts, chief executive of the BFI, says there is a long history of international productions being made in Britain, with Elstree being used to film the original Star Wars movie, for example.
He agrees tax breaks have certainly made the country more attractive to overseas firms, but emphasises that other factors also come into play.
"I think the reason we have such a successful global production hub here in the UK is a combination of the tax breaks, but also the quality of our crews, the availability of talent… on-screen acting talent from the UK is world-renowned and very popular," he says.
But he admits that such high demand for production facilities also creates challenges of its own, notably ensuring that enough skilled staff are available.
"We need accountants, gardeners, carpenters, electricians, as well as all the more well-known jobs. We have calculated we probably need in the region of 20,000 jobs, in addition to what we currently have, by 2025."
The Hollywood strikes have also demonstrated how exposed the UK industry now is to events elsewhere. Earlier this month, the film and TV union Bectu said the disputes were having a severe effect on freelance workers, with major projects such as Deadpool 3 coming to a halt.
"Many of our members have been laid off from productions under 'force majeure' clauses with little notice or pay," says the head of Bectu, Philippa Childs.
And despite the influx of cash from foreign firms, some parts of the industry are struggling. The BFI's statistics show that spending on independent filmmaking fell 31% last year, to £174m, for example.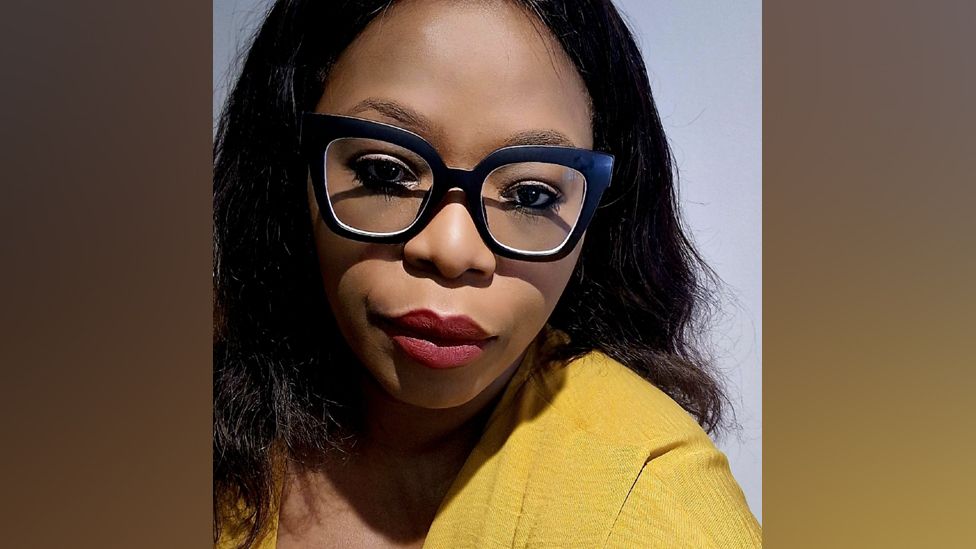 Victoria Adeola Thomas is a film producer and lecturer at the London Film School. She is concerned that big-budget film and TV productions are making life harder for independents.
"Independent filmmakers do now have to compete with everyone else on a commercial level, which means more money. So the average indie film cost has increased," she says.
"Trying to make an independent film now for less than half a million is going to be a real challenge, unless you have lots of 'in kind' support – and probably paying your crew minimum wage!"
Although streaming services do provide an avenue for commercialising independent films, she says their business model, which minimises ongoing payments to content creators, is not helpful.
"Once you sell to a streamer, that's the end of the revenue stream, because they're never going to pay royalties," she explains. "And that is a model that has really disrupted everything."
She thinks that the amount of taxpayer money going into the industry places a duty on policymakers to ensure it isn't only large multinationals that benefit.
"I think governments really need to pay attention so that they don't end up killing the independent space, and enabling big businesses, the majority of whom are not even British," she says.