First batch of Saudi students graduates from ministry coffee training program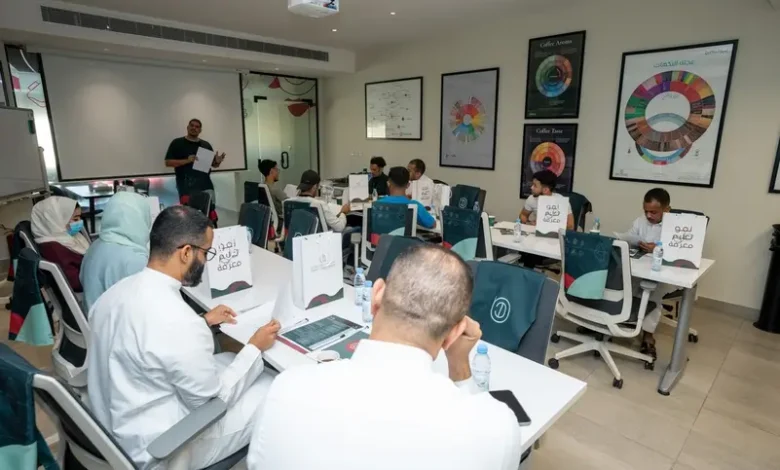 The first batch of students has graduated from a ministry-sponsored program to train Saudis how to prepare coffee at a high level.
The Coffee Preparation Program trained 20 male and female students in coffee cultivation, processing, roasting, grinding, and distillation, as well as sensory and barista skills.
After completing the three-month course, graduates went on to work placements in the industry.
A new group of students will join the second edition of the course, due to begin this month.
Saudi Arabia's Ministry of Culture supported the program through its Culinary Arts Commission, and it was enacted through Community Jameel Saudi and Bab Rizq Jameel in partnership with the Arabian Coffee Institute.
Aseel Zaki Anbul, one of the graduates, said in a press statement: "I am very pleased with the diversity of topics and skills covered in the training program."
"Today, I feel empowered with confidence in my ability to excel in the job market and look forward to providing enjoyable coffee experience to customers."
Mohammed Abdul Ghaffar, General Manager of Entrepreneurship and Social Initiatives at Community Jameel Saudi, added: "We are pleased to collaborate with the Arabian Coffee Institute to deliver training programs that will equip young men and women with the skills necessary to succeed in this sector, enabling them to work in hotels, restaurants and cafes throughout the Kingdom."
Coffee is a core component of Saudi culture, as the drink originated in the southern part of the country and Yemen.
Today, the Kingdom has a rich café culture and the industry appears to be growing rapidly, with new businesses being established regularly.