Faker takes League of Legends Worlds 2023!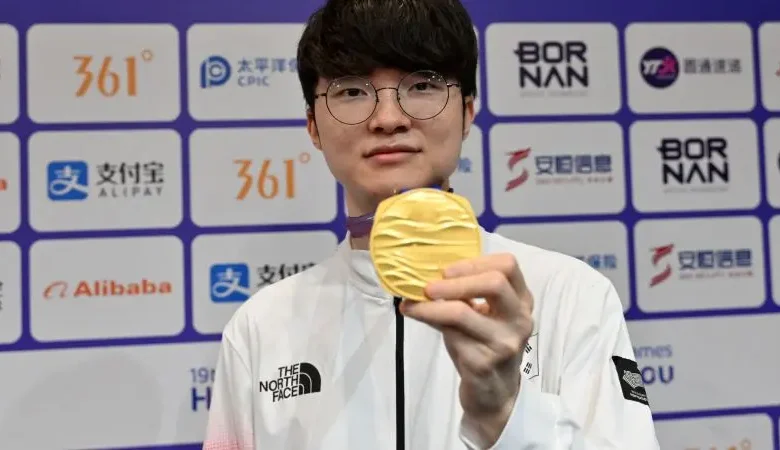 Popular League of Legends player Faker made the biggest comeback in esports history after winning the Worlds 2023 Championship, with his team T1 marking the fourth win under his belt.
Lee 'Faker' Sang-hyeok is considered the greatest League of Legends player in the world despite not winning the Worlds Championship since 2016.
Faker takes League of Legends Worlds 2023!
Let's not disregard Zeus (One of T1's players) as he had a huge influence on T1's victory in the Worlds Championship 2023 by winning almost all the 1v1s against Weibo Gaming's TheShy.
Many fans speculated if Faker and T1 would ever make it to the 2023 Worlds Championship as he was injured, but they pulled through since Faker recovered fast!
T1 was always considered a powerful esports team in the League of Legends community, as they were going to achieve victory in the Worlds Championship last year, but an underdog team called DRX bested them and became the first team to win the event from play-ins
Having the best  League of Legends player in the world paid off
It was apparent that T1 didn't function properly without Faker amid his injury as he's part of the team. Despite T1 being a powerful team, they were on a losing streak after years of falling short. Dexeerto referred to it as the "greatest comeback in the history of esports."
Although they lost against GenG 3-0, the team kept on improving more and more till they snatched the 2023 Championship from Weibo Gaming in the finals.
Faker has won many rewards in his League of Legends journey from 2013 til 2023 and counting, Dexerto made a list of all his awards. Check it out here.