Extreme weather 'biggest threat' to UK heritage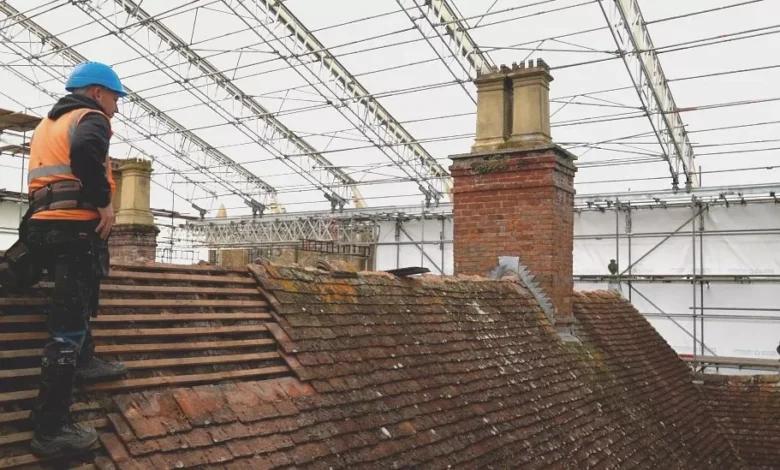 Flooding, wildfires and extreme weather threaten the future of nearly three-quarters of sites managed by the National Trust, a new report says.
The charity says climate change is "the single biggest threat" facing its 28,500 historic homes, 250,000 hectares of land and 780 miles of coastline.
In Monday's report, the trust called on the UK government to do more to help organisations adapt to climate change.
The government said it had a five-year plan to boost the country's resilience.
Patrick Begg, the trust's natural resources director, said that climate change demanded "urgent and unswerving attention" and presented "the single biggest threat to the places in our care".
The trust is monitoring the climate change threats posed to its stately homes, museum collections, parks, gardens and land holdings by mapping current extreme weather events, such as downpours, flooding, drought and wildfires.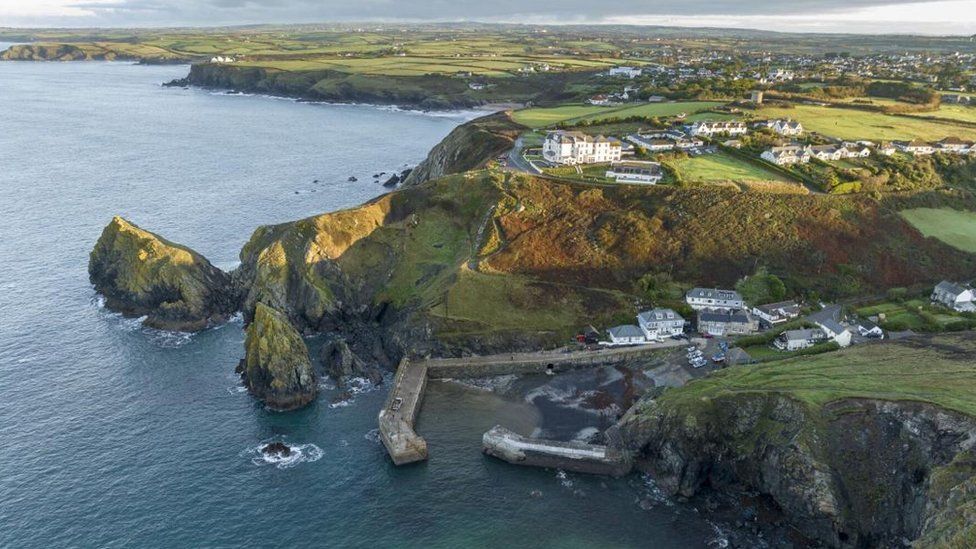 It then uses the data on its 'hazard map' to predict the threats posed to its sites under a "worst-case scenario" in which greenhouse gas emissions, which trap heat in the atmosphere, continue at their current rate.
The charity says planning for the worst will help it identify vulnerable sites across England, Wales and Northern Ireland and use knowledge gained on the ground by local teams to adapt to the impacts of climate change.
When the map was launched in 2021, it estimated that the number of National Trust sites facing a high level of threat from issues such as coastal erosion, extreme heat and flooding could rise from 5% to 17% over the next 40 years.
But in Monday's report – "A Climate for Change" – the trust now estimates that 71% of its sites could be at medium or high risk of being impacted by climate change-related extreme weather events by 2060.
In response, the conservation body is ramping up its work on climate adaptation, spending millions to repair and protect some sites but also having to decide where money could be better spent.
One of those sites where the trust is looking at new ways of working is Mullion Cove Harbour in Cornwall.
Nestled between steep cliffs and built in the 1890s, the harbour's two breakwaters are being hit by frequent and violent storms. That has left the trust needing to spend more than £2m on repairing them – with more than 80% of that spent since 1995.
It's a cost that might not be worth continuing to pay in the face of rising sea levels and the trust may decide not to carry on with major repairs to one of the two breakwaters.
Catherine Lee, community manager for the National Trust on the Lizard Peninsula, told the BBC: "We've reached the threshold where we feel very strongly that it's unviable to repair the southern breakwater like-for-like.
"That's a really tough call – the National Trust is about looking after special places forever. But what we know is that we can't continue this battle against climate change. We have to adapt to climate change."
The trust is focusing its efforts on the western breakwater, working closely with local volunteers on day-to-day repairs.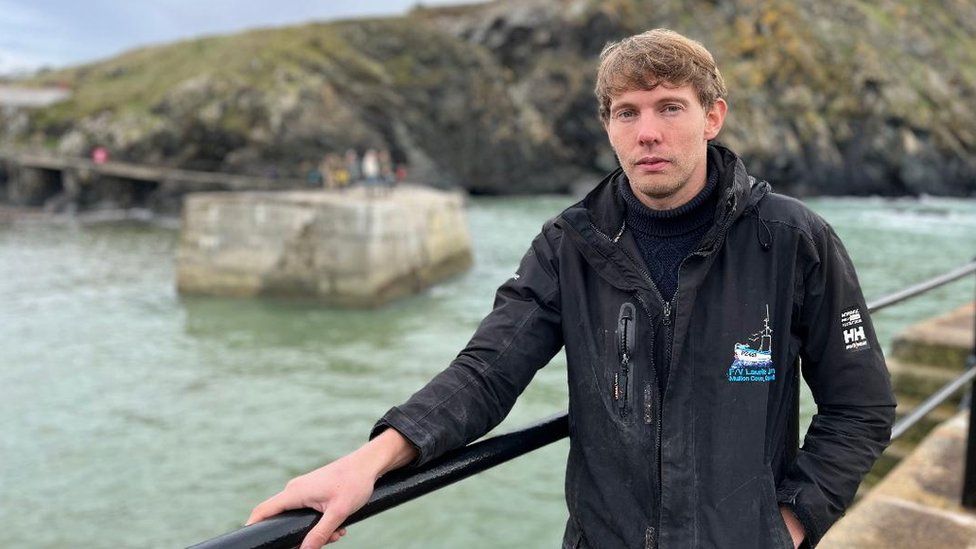 One of those volunteers is third-generation fisherman Jonny Pascoe, who is also chairman of the Mullion Cove Harbour Society.
"My dad and grandfather worked here so it's a very special place to me. I like to think I'm keeping that heritage going and being part of that rich history," he said.
Mr Pascoe said "hard discussions" had to be had with the trust about what could be saved, and how.
"We can't afford to procrastinate. The climate change situation is not going to allow us to. The sea is certainly not going to allow us to," he explained.
When it comes to the trust's historic buildings and stately homes, protecting them from extreme weather isn't cheap.
The Tudor mansion Coughton Court in Warwickshire is currently undergoing a £3.3m facelift to make sure its roof and gutters can cope with heavy rainfall.
Already, staff at the country house have had to rescue collections of historic paintings and chandeliers, which had been leaked on.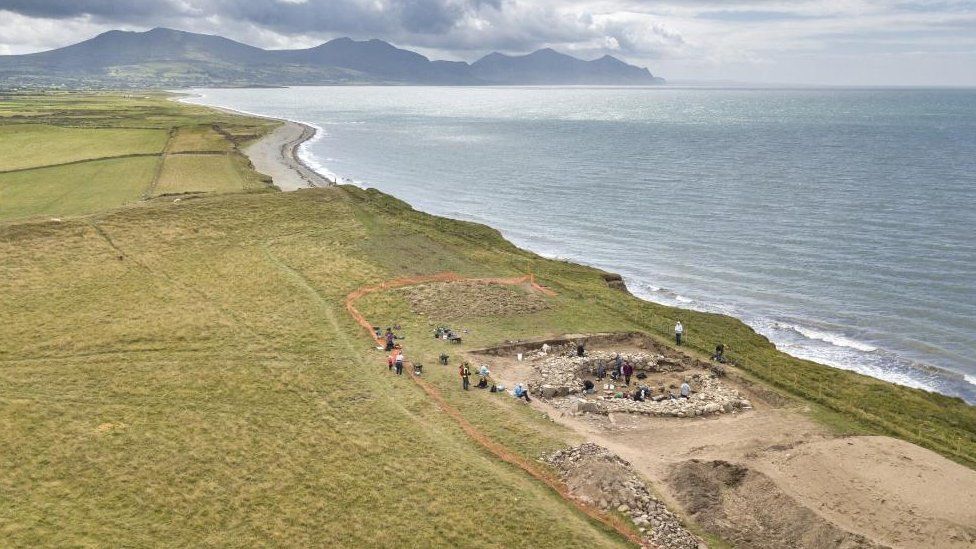 In other locations, extreme weather has already seen the trust accept climate adaptation will sometimes mean letting things go.
At the Iron Age hill fort Dinas Dinlle on Wales' Gwynedd coast, erosion made worse by heavy rainfall in recent years is destroying the site, with many parts already lost to the sea.
But its story and history is being recorded – digital 3D modelling is being used to keep a record of the site before it disappears.
The work is being carried out with the Royal Commission on the Ancient and Historical Monuments of Wales and Aberystwyth University.
Three years of work at the site has shown that increasingly heavy rainfall is having a significant impact on the ongoing erosion of the hill fort.
Professor Sarah Davies, from Aberystwyth University, said the 3D modelling and geophysical studies of the area would help them "understand more about the hills, the landscape around it and the rates of change before that information is lost".
The National Trust is now calling for more funding and support from government for landowners, heritage organisations and tourism groups across England, Wales and Northern Ireland to help them adapt their buildings, coastlines and countryside to better cope with the impacts of climate change
It also wants to see the UK government establish a new Climate Resilience Bill to create national targets for adaptation and a statutory duty on all public bodies to make adaptation a key factor in decision-making.
The UK government said it had a national adaptation programme that does set out a five-year plan to increase the country's resilience to climate change risks, including those posed to heritage sites and its coastline and countryside.
It added that it had committed to investing billions of pounds in wider climate change adaptation measures, including £5.2bn on flood and coastal schemes in England.
A Welsh government spokesperson said it took climate adaptation "extremely seriously" and would be publishing a new national strategy towards the end of next year.
A spokesperson for Northern Ireland's Department of Agriculture, Environment and Rural Affairs (DAERA) said it welcomed the trust's report and said it would also be publishing a new climate change adaptation programme in late 2024.