Eight dead after fuel truck explosion in southwest Nigeria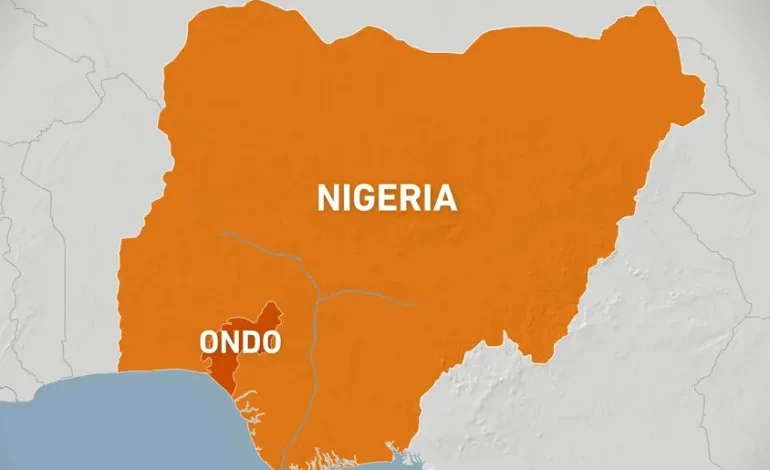 At least eight people have been killed after a fuel truck exploded in southwestern Nigeria as residents were trying to siphon petrol out of it, police said.
The truck was involved in an accident on Sunday night in a neighbourhood of Ondo state which caused it to veer off the road and topple on its side, the police said on Monday.
"Some people went there to scoop fuel. In the process, the tanker exploded," said Ondo state police spokesman Fumilayo Odunlami-Omisanya.
Fuel truck accidents are common in Nigeria where petroleum products are often carried across the country by road as rail infrastructure is mostly outdated or inadequate.
Petrol prices have also risen from 189 naira ($0.24) to 617 naira ($0.78) per litre, the highest in the history of Africa's largest oil producer since Nigerian President Bola Tinubu scrapped a popular but costly fuel subsidy at his inauguration on May 29.
That has triggered economic woes in the country, especially for motorists, households, and small businesses that use petrol generators for power. It also angered labour unions which are now demanding an increase in the minimum monthly wage from 30,000 naira ($37.69)."I admit that the decision will impose [an] extra burden on the masses of our people. I feel your pain," the president said in a broadcast to mark Democracy Day on June 12.
In June, average daily petrol consumption fell to 48.43 million litres (13 million gallons), down from a daily average of 66.9 million litres in January through May before the subsidy was removed, according to figures from the Nigerian Midstream and Downstream Petroleum Regulatory Authority (NMDPRA).