ECOWAS is undoubtedly in trouble, but it still has potential
Tafi Mhaka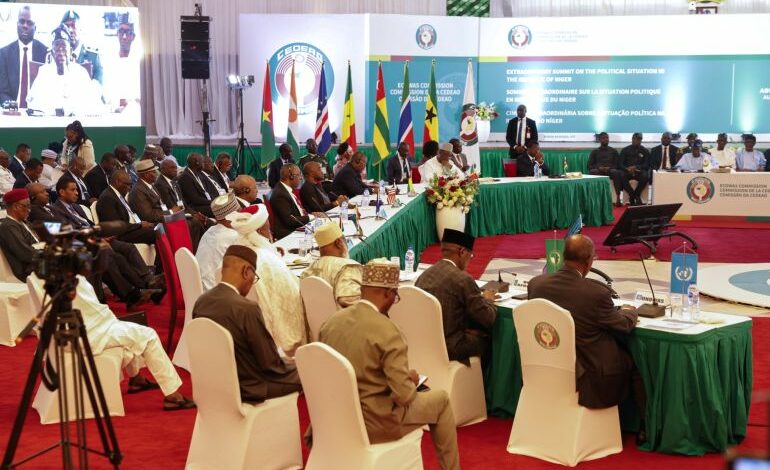 In the past three years, four countries from the 15-member Economic Community of West African States (ECOWAS) have experienced a military coup and an unlawful change of leadership
Consecutive coups in Niger (July 2023), Mali (August 2020 and May 2021), Guinea (September 2021) and Burkina Faso (January and September 2022) have raised questions about the future of democracy in the region and cast significant doubts on the regional bloc's ability to fulfil its stated goals.
ECOWAS was established in 1975 through the Treaty of Lagos with the sole mission of achieving economic integration across the region. However, the bloc struggled to advance its agenda due to extreme political volatility and perpetual civil wars crippling many of its members. Acknowledging that true economic integration can only be built upon sustainable peace and political stability, it revised its founding treaty in July 1993 to include a mandate to facilitate peace, security and stability in West Africa.
In December 2001, the bloc went on to adopt the Supplementary Protocol on Democracy and Good Governance, which states "every accession to power must be made through free, fair and transparent elections" and member states must demonstrate a "zero tolerance for power obtained or maintained by unconstitutional means". The protocol – which contains several other provisions on elections, the rule of law and human rights – also established that the "armed forces, the police and other security agencies [in member states] shall be under the authority of legally constituted civilian authorities".
ECOWAS has notched several noteworthy achievements since it adopted the protocol and made protecting and deepening peace, stability and democracy its priority.
In April 2012, for example, it negotiated the restoration of constitutional rule in Mali after the ousting of President Amadou Toumani Toure in a military coup. Then in September 2015 after a military putsch in Burkina Faso, it facilitated the return of interim President Michel Kafando. In January 2017, it secured a democratic transition of power in The Gambia after longtime leader Yahya Jammeh, who had lost the December 2016 presidential election to current President Adama Barrow, tried to unlawfully remain in office.For a while, it really seemed like ECOWAS could effectively protect democracy within its region of influence. Admirably, there was not a single undemocratic change of power in West Africa from 2015 to 2020.
Yet during this period of rare stability, the bloc's failure to introduce strict term limits for its members' presidents proved disastrous for the region, paving the way for a new wave of political violence and seriously hindering its stated aim of improving stability and economic integration among West African nations.
In May 2015, ECOWAS abandoned a proposal to restrict West African presidents to two terms after opposition from Togo and The Gambia.
To this end, the ouster of Guinea's first democratically elected president, Alpha Conde, in September 2021 has exemplified the preponderance of leadership failures in the region and ECOWAS's underwhelming response to repressive rule and highly regressive political developments.He won a fiercely disputed election in October 2020 that was tainted by electoral irregularities and violence.
Although he began a third term in office in December 2020, senior officers from Guinea's Special Forces toppled him in September 2021.
The coup sparked wild celebrations in the capital, Conakry, and exposed a litany of systemic failings by ECOWAS.
In months preceding the October 2020 election, it failed to condemn Conde's nefarious political scheming and the obvious democratic backsliding it enabled in Guinea.
Plus, it didn't explicitly denounce the violence and human rights abuses unleashed on opposition supporters by the Guinean government or attempt to dissuade Conde from seeking a third term.