'Defies all logic': The Colombians living by a 'toxic' landfill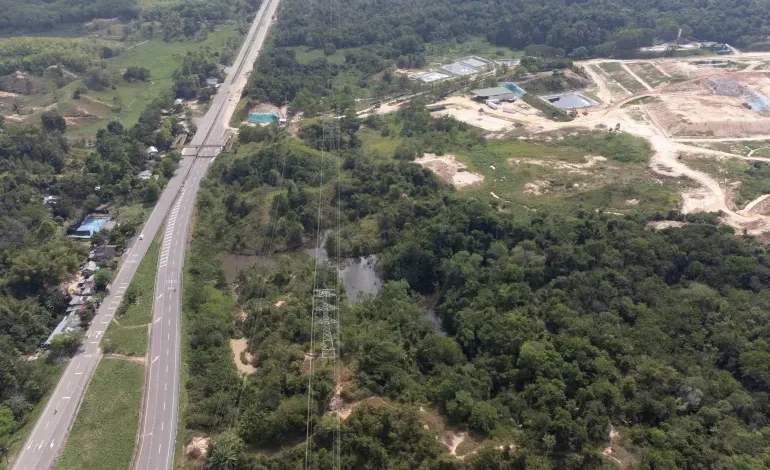 A few years ago, Graciela Rojas realised that her town stinks.
Her small rural community of Patio Bonito lies on the outskirts of the city of Barrancabermeja, in the lush San Silvestre wetlands, surrounded by a patchwork of swamps, lagoons and tropical forest.But despite its ecologically sensitive location, the town is a dump. Literally. Patio Bonito, home to approximately 200 people, is situated under the shadow of a large landfill, established in 2015.
Many Patio Bonito residents have denounced the landfill's detrimental impact on the environment, as well as on the health and wellbeing of the community. They blame the dump site for the increased contamination of their water, food sources and local marine ecosystems.
And now, a new report published on Tuesday by the human rights group Global Witness suggests that corporate mismanagement contributed to the pollution.
"Can you imagine what it is to live in a clean, green area with fresh air and, from one day to the next, see it full of rubbish? The smell was no longer the same old smell of wild nature but a creeping smell of garbage, some shocking odours," Rojas told Al Jazeera.
Report calls for 'urgent actions'
In the report, Global Witness condemned the ongoing activity at the landfill, which was originally run by the Colombian company Rediba but changed hands in 2019.
It is now operated by the French waste management and energy services company Veolia, which Global Witness urged to take "urgent actions" at the site.
"The devastating effects of the landfill on the lives of the local community can no longer be ignored," Shruti Suresh, leader of Global Witness's land and environmental defenders campaign, said in a statement.Dubbed the San Silvestre Environmental Technology Park, the landfill now receives approximately 160 tonnes of rubbish per day — made up of waste from Barrancabermeja as well as from nearby oil refineries.
But the report found evidence that "severe contamination" at the site has had "devastating consequences" for the community.