Credit Suisse says lost $68 billion in assets last quarter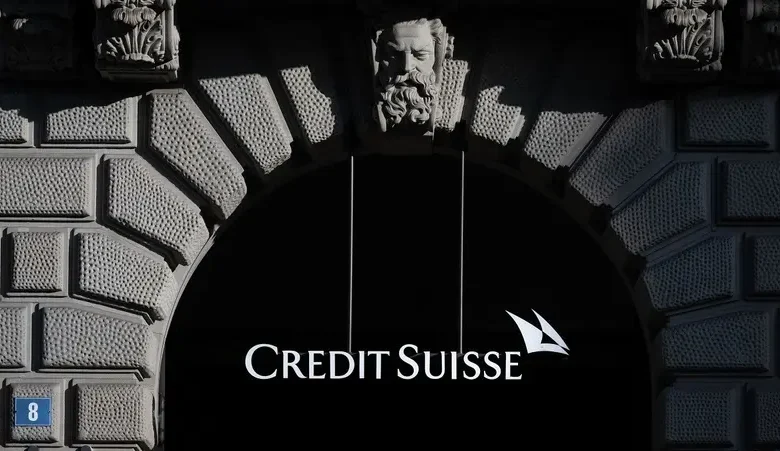 Credit Suisse (CSGN.S) said on Monday that 61 billion Swiss francs ($68 billion) in assets left the bank in the first quarter and that outflows were continuing, underscoring the challenge faced by UBS Group AG (UBSG.S) in rescuing its rival.
It also said customer deposits declined by 67 billion francs in the quarter and that there had been significant non-renewals of maturing time deposits.
Most of the asset outflows were from its wealth management division and occurred across all regions.
"These outflows have moderated but have not yet reversed as of April 24, 2023," Credit Suisse said.
Shares in both UBS and Credit Suisse were up slightly in early trade, with some analysts noting the outflows were not as bad as feared.
But others said the magnitude was alarming.
Credit Suisse's ability to generate revenue appeared to be so damaged that "the deal could well remain a drag on UBS operating results unless a deeper restructuring plan is announced," London-based analyst Thomas Hallett at KBW said in a note to clients.
Assets managed by the flagship wealth management division dropped to 502.5 billion francs at the end of March, compared to 707 billion reported for the same period last year.
The 167-year-old bank reported results for what is likely to be the last time, as its state-engineered marriage with UBS is expected to be completed soon.
Clients rapidly started pulling money from scandal-plagued Credit Suisse after it was ensnared in market turmoil unleashed by the collapse of US lenders Silicon Valley Bank and Signature Bank.
This led Swiss authorities to scramble together a rescue package which saw UBS agree to take over Credit Suisse for 3 billion Swiss francs in stock and assume up to 5 billion francs in losses. It also included 200 billion francs in state financial guarantees.
Credit Suisse said that at the end of the first quarter, it had 108 billion Swiss francs of net borrowings under these facilities after paying back 60 billion. Since then, it has paid back another 10 billion.
The bank also said it had mutually agreed to terminate the planned $175 million acquisition of Michael Klein's investment banking business, which it had intended to spin off together with its own investment banking arm.
UBS has said it plans to scale back Credit Suisse's investment bank.
Credit Suisse's future
A gutting of assets also took place in the bank's Swiss arm, which saw private clients pull 6.9 billion francs as a result of waning trust, raising questions over the future of the Credit Suisse brand.
The "results show the challenged position CS's franchise is in and the work ahead for UBS taking CS over," analysts at RBC Capital Markets said in a note to clients.
At UBS's annual general meeting held this month, the bank's Vice Chairman Lukas Gaehwiler said Credit Suisse would continue to operate under its own name in Switzerland for the foreseeable future.
Amid growing pressure within Switzerland for Credit Suisse's domestic business to be spun off, Gaehwiler said UBS had not yet decided what it would do and that "all options are on the table".
UBS has also yet to make any announcements on how many Credit Suisse jobs will be cut, but following the takeover, UBS executives said they expect the deal to bring $8 billion in cost reductions by 2027, $6 billion of which would come from cutting the number of full time employees across the firms' operations.
UBS said on Monday that Christian Bluhm – whose departure had been previously flagged – will continue as its chief risk officer for the "foreseeable future" to work on the takeover of Credit Suisse.