Corruption is as American as apple pie
Belén Fernández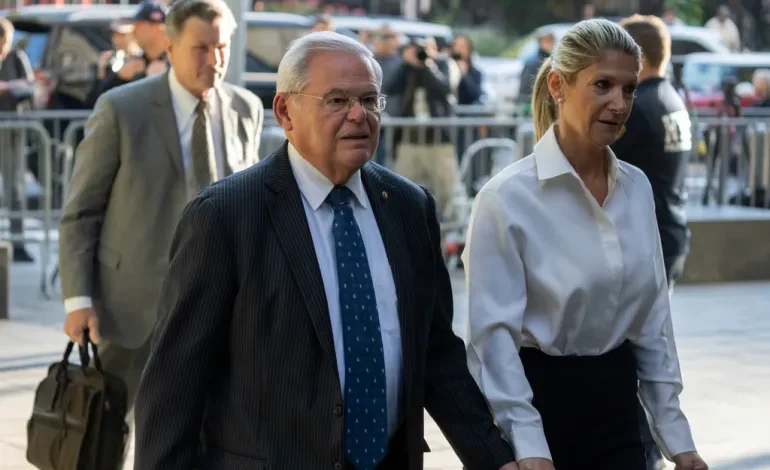 On September 22, influential United States Senator Bob Menendez was indicted on corruption charges along with his wife, Nadine. It is the second time Menendez, the chairman of the Senate Foreign Relations Committee, has faced such charges.
As per the indictment from the US Attorney's Office for the Southern District of New York, Menendez and his wife received hundreds of thousands of dollars in bribes from three New Jersey businessmen in the form of gold, cash, a luxury vehicle and assorted other goodies. In exchange, the Democrat from New Jersey allegedly used his position of power to benefit the three businessmen as well as the government of Egypt, the home country of one of the men in question.
As the old saying goes, power tends to corrupt.
According to US mythology, of course, corruption is entirely the business of other, less civilised nations – particularly enemies of the US – that lack the proper commitment to democracy, the rule of law, and all that nice and noble stuff.
But here's a news flash for those sectors of the domestic audience scandalised by the Menendez revelations: Corruption is about as American as apple pie. (And a related newsflash: Menendez or no Menendez, the US has spent decades flinging billions of dollars at Egypt's repressive apparatus – which should constitute a scandal in itself.)
To be sure, Menendez is hardly the only bad apple in this pie. Take Clarence Thomas, the US Supreme Court justice whose corrupt exploits have been thoroughly investigated by the New York-based nonprofit ProPublica. One recent ProPublica report notes that, "like clockwork, Thomas' leisure activities have been underwritten by benefactors who share the ideology that drives his jurisprudence".
The report goes on to document said "leisure activities", which have included at least 38 vacations, 26 private jet flights, eight helicopter flights, and various excursions to luxury resorts, sporting events and so on. Billionaire real estate tycoon Harlan Crow, an enthusiastic collector of Nazi paraphernalia, is but one of the filthy rich right-wing contributors to Thomas's seemingly eternal "leisure". Crow has also funded numerous other favours, such as paying for Thomas's grandnephew to attend an exclusive private boarding school.
In September, ProPublica revealed that Thomas had secretly participated in donor summits for the Koch network, founded by the billionaire Koch brothers and devoted to driving US policy ever more to the right. And what do you know? The Koch strategy includes bringing cases before the very court on which Thomas sits to impact US law.
So much for that silly old concept of "conflict of interest".
At the end of the day, though, Thomas's antics are merely of a piece with US capitalism, which is predicated on maintaining a tyranny of the elite under the guise of democracy. In other words, it's about as corrupt a system as you can get.