China slams Blinken's comments on Russia-Ukraine war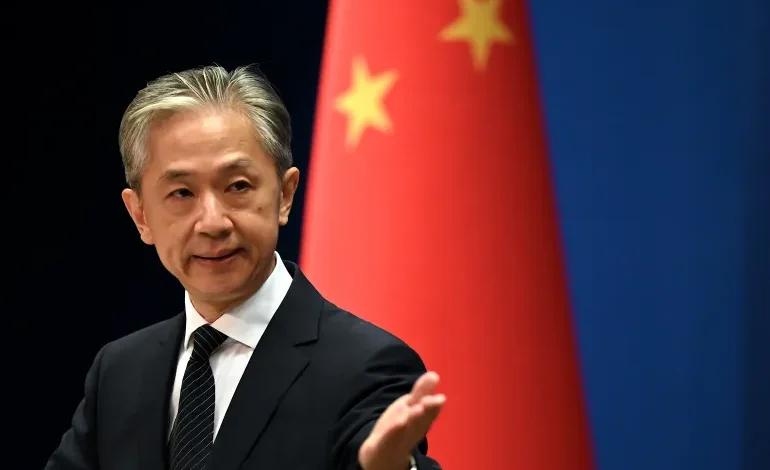 Beijing has strongly denied US claims that China was considering arming Russia in its war against Ukraine, as it reiterated a call for dialogue to end the conflict.
A Chinese spokesperson said the United States is in no position to make demands after US top diplomat Antony Blinken warned Beijing against providing weapons to Russia in the war against Ukraine.
Speaking at a regular briefing on Monday, Chinese Foreign Ministry Spokesperson Wang Wenbin said China "will never accept the US pointing fingers at Sino-Russian relations or even coercing us".
His comment comes after Blinken expressed "deep concerns" about the "possibility that China will provide lethal material support to Russia".
"To date, we have seen Chinese companies … provide non-lethal support to Russia for use in Ukraine. The concern that we have now is based on information we have that they're considering providing lethal support," Blinken told CBS News after he met China's Foreign Minister Wang Yi on Saturday at the Munich Security Conference.
Wang Wenbin said the US was "in no position to make demands of China".
He also pointed to Beijing's "collaborative partnership" with Moscow, which he said was built on the basis of non-alignment and non-confrontation.
On the back of Blinken's remarks, the European Union's foreign affairs chief Josep Borrell said on Monday that China potentially providing arms to Moscow "would be a red line" in the bloc's relationship with China.
Borrell said he expressed his "strong concern" to Wang Yi and asked him to refrain from arms deliveries to Russia.
In February last year, shortly before Russia invaded Ukraine, China promised a "no limits" partnership with Russia, which set off alarm bells in the West.
China has refrained from condemning the war or calling it an "invasion", blaming the US and NATO for provoking the Kremlin. It has also blasted the sanctions imposed on Russia.
Since the war started, Beijing and Moscow's economic links have boomed as Moscow's connections with the West have shrivelled.