Brown, 14, wins skateboarding park gold at World Championships in Sharjah, UAE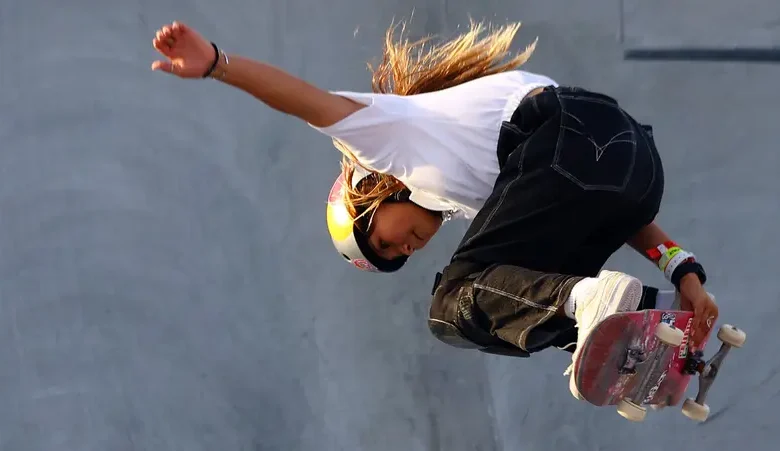 Britain's 14-year-old Olympic medalist Sky Brown struck gold at the World Championships Skateboard Park competition in Sharjah on Sunday.
It was the first qualifying event for the Paris 2024 Olympic Games and Brown's high score of 90.83 was enough to give her the gold medal. Japan's Kokona Hiraki was second, while her compatriot and reigning Olympic champion Sakura Yosozumi was third.
"Being on the podium with these guys again is so crazy. I just thought whatever happens I am just going to enjoy it. Landing all my runs was an amazing feeling," Brown told Sky Sports.
Brown's team mate Lola Tambling, who is also 14, finished sixth.
Brown won the bronze in the park competition at the Tokyo Games where she became Britain's youngest summer Olympian.