Bombing in eastern Ukraine kills one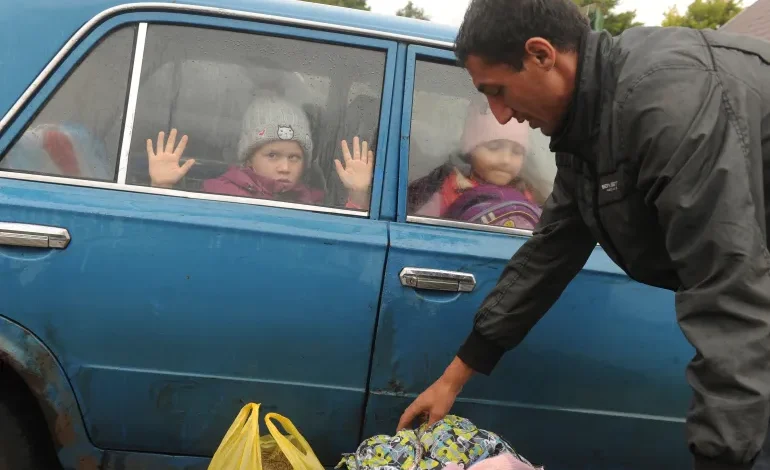 Russia's overnight bombing kills at least one in the northeastern region of Kharkiv shortly after Moscow ended a self-declared Christmas ceasefire.
Two thermal power plants have been damaged by Ukrainian shelling in Russian-controlled parts of the country's Donetsk region.


Ukraine sanctions dozens of Russian artists, public figures

Ukraine has placed dozens of Russian artists and other public figures on a sanctions list, according to a decree published by the president's office.

The announcement on Saturday lists big names from the world of opera, film and pop music amid the ongoing war in Ukraine.

One of the most well-known names is that of Vienna-based opera singer Anna Netrebko, who has come under fire for being too close to the Kremlin and too uncritical of Russian President Putin.

Russia, Belarus intensify joint military training

Russia and Belarus have stepped up joint military training, drawing on Moscow's experience of fighting in Ukraine with an emphasis on urban warfare, the Belarusian defence ministry's TV channel has reported.

"The regional grouping of (Russian and Belarusian) troops is being trained almost without interruption," the VoenTV channel reported. "The intensity of the exercises is only increasing. The goal is to be ready to fight back against an aggressor on all fronts."

Heightened military cooperation between the two allies comes amid speculation in Ukraine and the West that Moscow may use Belarus as a launching pad for a new attack on Ukraine from the north.

Two killed in Ukraine despite Russia 'ceasefire': Kyiv

Two Ukrainians were killed and nine wounded despite President Putin unilaterally ordering his forces to pause attacks on Orthodox Christmas, Kyiv officials have claimed.

As a result of "Russia's armed aggression", one person was killed and another eight wounded in the eastern region of Donetsk over the past 24 hours, Kyrylo Tymoshenko, deputy head of the Ukrainian president's office, said.

Almost eight million people have fled Ukraine: UN

The Russian invasion of Ukraine has unleashed the largest wave of refugees since WWII, the UN refugee body has said.

"More that 7.9 million people have fled the country, and another 5.9 million are internally displaced," the UNHCR representative in Germany, Katharina Lumpp, said.

The total figure of almost 14 million represents more than a third of the country's total population of around 41 million.

Ukraine has the 'largest' minefield in the world: PM

Ukraine's PM Denys Shmyhal said the war has resulted in a minefield of 250,000sq km (96,526sq miles) in the war-torn nation.

"It is currently the largest minefield in the world," Shmyhal told South Korea's Yonhap news agency.

The mined area, according to Shmyhal, is equivalent to more than 40 percent of Ukraine's total land area.

"It's not only making it difficult for people to travel, but also causing major disruptions in farming, which is one of our main industries," he said.

Russia says thermal power plants hit by Ukraine rocket attack

Two thermal power plants in part of Ukraine's Donetsk region controlled by Russian forces were damaged in a rocket attack by the Ukrainian army, Moscow-installed officials and Russia's state TASS news agency has reported.

Initial information suggested that the plants in Zuhres and Novyi Svit were hit and some people working there had sustained injuries, the officials said on their Telegram channels.

One person was killed as a result of the attack on the Starobesheve power plant in Novyi Svit, TASS reported.