Blinken urges Azerbaijan to lift Lachin corridor blockade, resume Armenia peace talks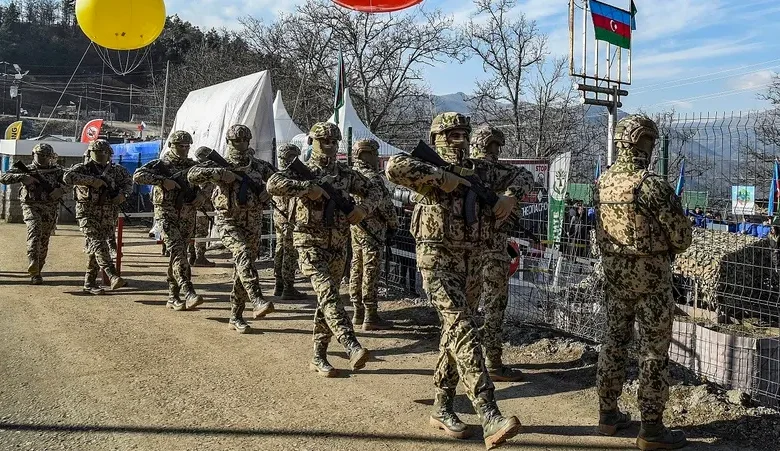 The top US diplomat on Monday warned Azerbaijan's president of a humanitarian crisis due to Baku's continued blockade of a key road linking Armenia to the disputed Nagorno-Karabakh region.
Azerbaijan has been blocking the Lachin corridor for over a month now, but Baku has claimed that environmental activists are the ones blocking the road due to what they say is illegal Armenian mining in the area.
In a call Monday, Secretary of State Antony Blinken told Azerbaijan's President Ilham Aliyev of the need for an "immediate reopening" of the Lachin corridor to commercial traffic.
Blinken underscored that the risk of the humanitarian crisis in the area undermined peace prospects between longtime enemies Armenia and Azerbaijan.
Last month, USAID Director Samantha Power said the corridor needed to be reopened "immediately," pointing to the road as an essential route for the flow of "much-needed food and medical supplies."
On Monday, Blinken encouraged Aliyev to double down on efforts for peace discussions with Yerevan, according to the State Department's readout of the call.
"[Blinken] also raised human rights concerns in Azerbaijan," State Department Spokesman Ned Price said.
Human Rights Watch has said that Azerbaijani forces have subjected numerous Armenian prisoners-of-war to physical abuse and acts of humiliation, saying they had documented torture and other mistreatment by Azerbaijani forces against Armenian civilians.
Videos have also surfaced of Azerbaijani servicemen desecrating the dead bodies of Armenia soldiers.
Baku has accused Armenian forces of placing landmines throughout the Nagorno-Karabakh region and torturing Azerbaijani prisoners.
Last week, a bipartisan group of US lawmakers called on the Biden administration to use "maximum pressure" and even sanctions on Aliyev to end the blockage of what they said were 120,000 people in Nagorno-Karabakh.
The lawmakers said Washington needed to consider "all available" options to provide humanitarian aid to the region, including potential airlifts of supplies.
They also said the threat of sanctions against Azerbaijani "is warranted and appropriate."