Birmingham cherry blossoms draw spectators and photographers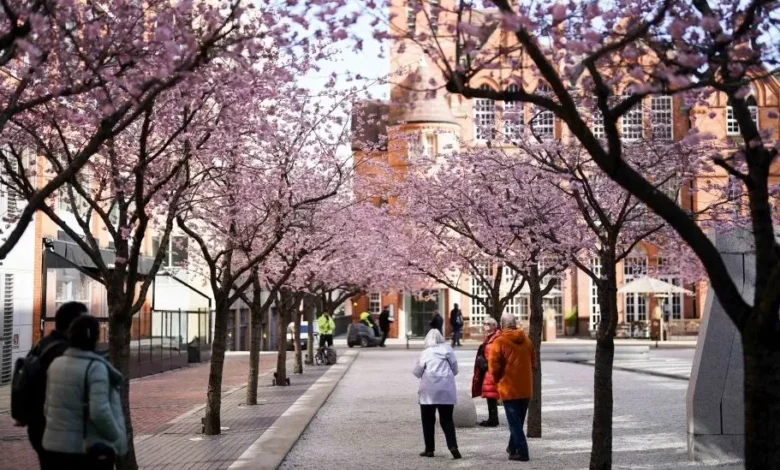 People have been gathering to enjoy and photograph blossoming trees which have brought a flourish of pink to a city centre.
The popular cherry blossoms can be seen in Oozells Square, outside Birmingham's Ikon Gallery.
"Brindleyplace blossom. Beautiful bab," tweeted Stacey Barnfield, a photographer and artist who was among people who shared images.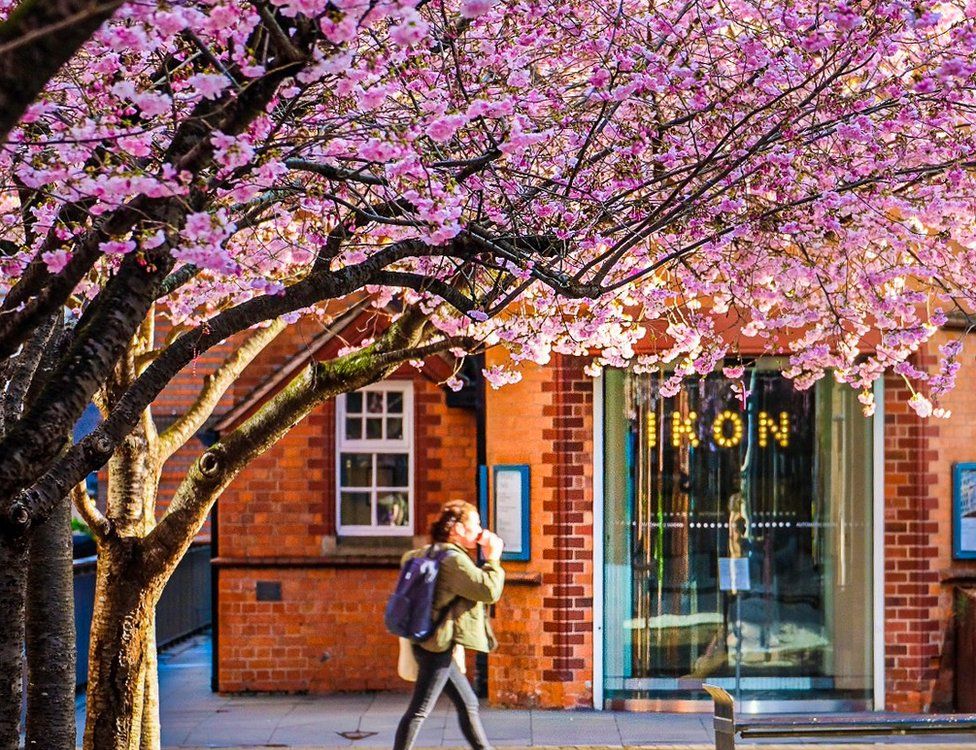 "It's that time of year again, when Oozells Square, outside of @ikongallery bursts to life with the most perfect pink blossom," Birmingham and Black Country Wildlife Trust said on Twitter.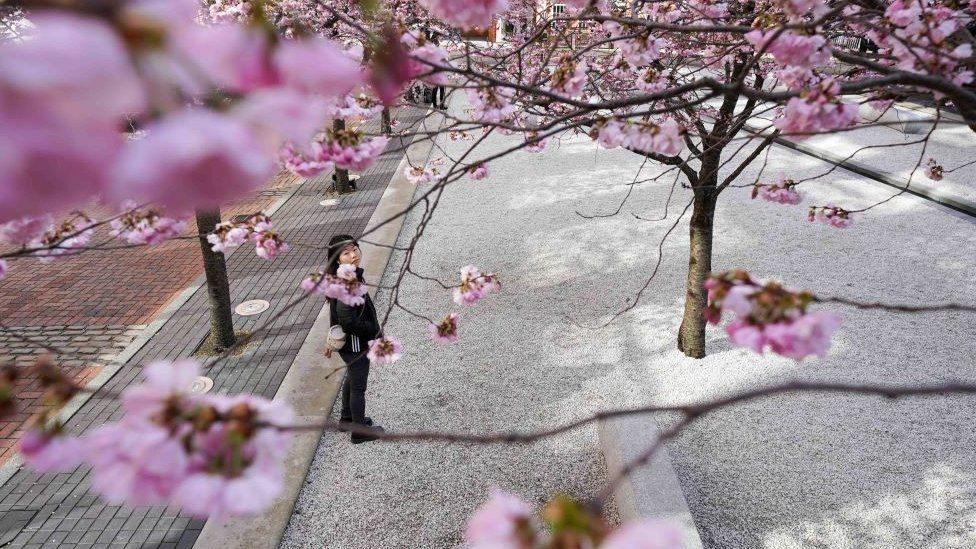 The number of people photographing the trees may also have been boosted by Brindleyplace, which is running a competition looking for the best pictures of the square in bloom.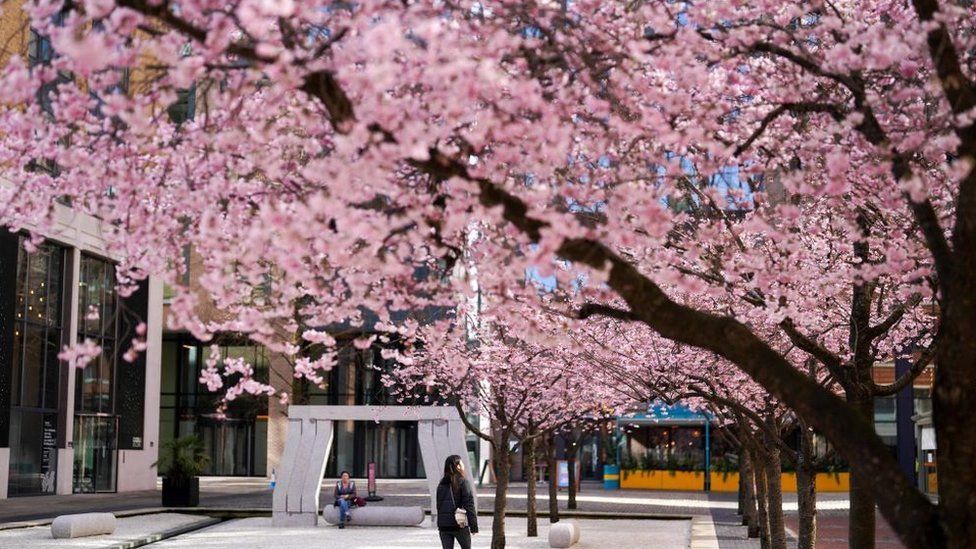 The organisation, which promotes the business and leisure estate, said three images would be chosen to be printed, framed and displayed at the Ikon Gallery. The closing date is 11 April.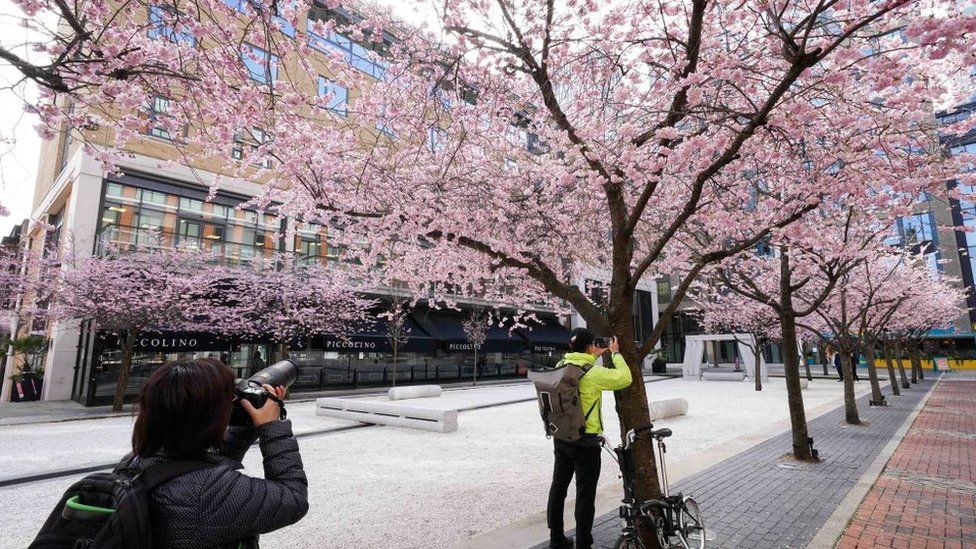 The square has also been chosen by the National Trust among locations for a Blossom Picnic. People are invited to enjoy their lunch among the blooms on Saturday 1 April.
The following day, the Birmingham Contemporary Music Group will perform a free concert in the square at 15:00 BST.