Balenciaga's towel skirt is now available for pre-order!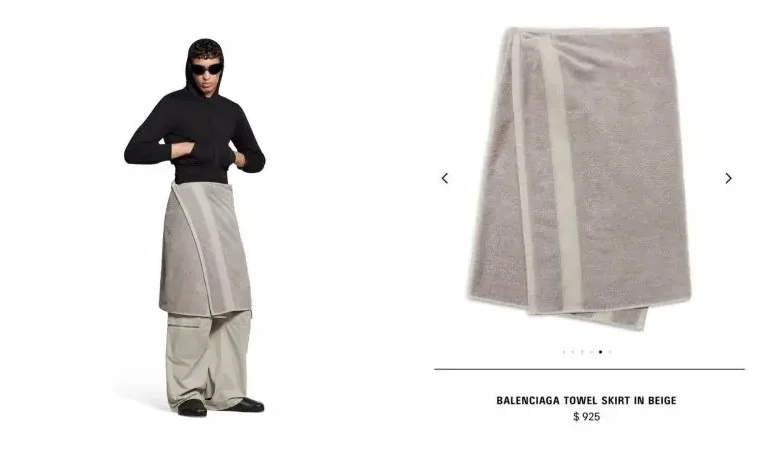 The controversial luxury French fashion house has yet again stirred social media with its latest piece, a towel skirt available for pre-order at 925 USD!
As part of the Balenciaga Spring 2024 collection, the skirt is unisex and fits at the waist, with two buttons at the waist and an adjustable belt with a buckle inside.
The towel, which is knee-length, is considered a high-fashion upgrade to an everyday at-home look, according to fashion experts. If $925 isn't enough to convey the luxury of this piece, the piece also requires dry cleaning.
Social media buzzed with mixed reactions, as some people thought that it was an amusing design, while others said it was ridiculous, especially for the price tag Balenciaga is charging.
Post on X, formerly known as Twitter, said: "y'all just be sitting back tripping off us knowing that someone gonna buy it just for the name 💀🤣💀. Y'all selling targets towels for stack!".
Another post trolled the new design, commenting sarcastically: "Starting to believe whoever said Balenciaga items are a social experiment".
Another user commented in agreement: "Sometimes I feel like Balenciaga is a social experiment to test how far brands can go selling garbage to people".
"A TOWEL SKIRT AS A FASHION STATEMENT?!?!  Please THATS SO UGLY 😭 why Balenciaga?????"