At least three wounded in Russian attack on Ukraine's Odesa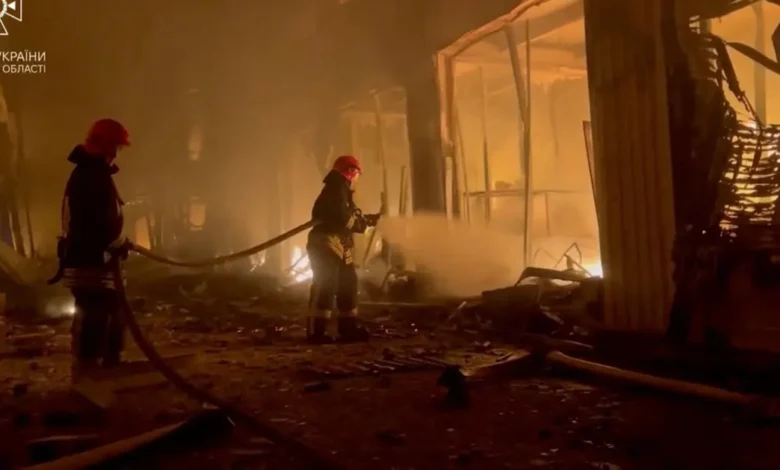 At least three people were wounded in two-waves of Russian drone and missile attacks overnight on the port city of Odesa, an official and the military in the Ukrainian region on the Black Sea said early on Monday.
"As a result of the enemy attack in Odesa, several fires broke out from falling rocket fragments," the governor, Oleh Kiper, said on the Telegram messaging app.
"Windows in buildings were blown out by the blast wave."
Ukraine's armed forces command in the south said that its air defense forces destroyed all 15 drones and eight Kalibr-type sea-based missiles that Russia launched at the port.
A dormitory and a supermarket were damaged by falling missiles debris, the command said on social media. It posted a video and photographs of firefighters battling a big blaze.
Reuters could not independently verify the report. There was no immediate comment from Russia.
Odesa, Ukraine's largest port and naval base, has been repeatedly attacked with missiles and drones after Russia pulled out of an agreement allowing grain shipments from Ukraine's ports in July.