AI-assisted x-rays show promising results in lung cancer detection: Study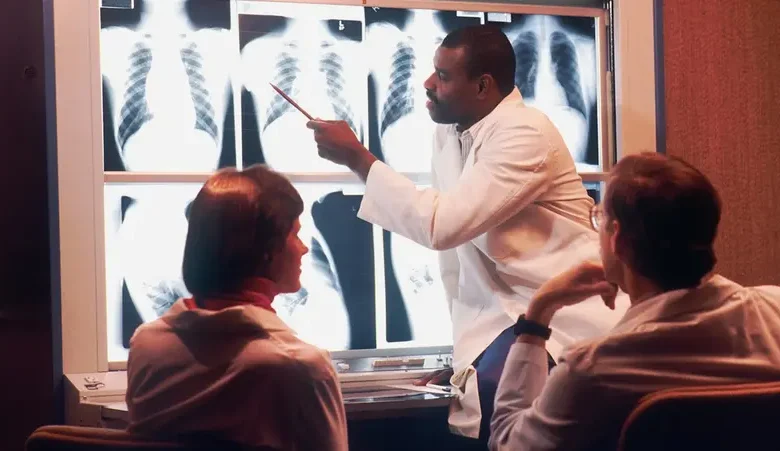 With the help of artificial intelligence (AI), scientists were able to detect lung cancer in a randomized study.
Published on Tuesday, the new study found that AI significantly improves the detection of lung nodules on chest X-rays.
Lung nodules, which are abnormal growths that form on the lungs, are very common and typically form from previous lung infections, but in rare instances, they can be a sign of lung cancer.
The study included 10,476 patients who had undergone chest X-rays at a health screening center between June 2020 and December 2021. The patients were randomly divided into two groups, one whose X-rays were analyzed by radiologists aided by AI, and the other without AI assistance.
Dr. Jin Mo Goo, study co-author and a radiologist at Seoul National University Hospital in South Korea, said in a statement on Tuesdays that the study provided "strong evidence that AI could really help in interpreting chest radiography."
He continued, "Many studies have suggested that AI-based computer-aided detection software can improve radiologists' performance, but it is not widely used."
The detection rate for actionable lung nodules on chest X-rays was higher when aided by AI (0.59 percent) than without AI assistance (0.25 percent). There were no differences in the false-referral rates between the two groups.
"As our trial was conducted with a pragmatic approach, almost all enrolled participants were included, which is a real clinical setting," Dr. Goo said.
The researchers plan to conduct a similar study using chest CT, which will also identify clinical outcomes and efficiency of workflow.
The use of AI in medical imaging is growing, and this study highlights its potential to improve the accuracy and efficiency of diagnosis. With these promising results, it is likely that AI will play a larger role in the early detection and treatment of lung cancer in the future.
The results of the study were published in Radiology, a journal of the Radiological Society of North America (RSNA).