Ahlam's earrings on "Diamonds Night" stirs debate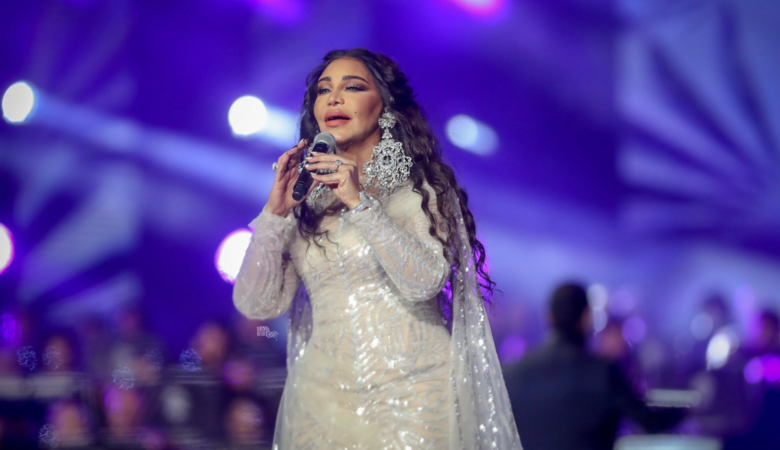 Emirati artist Ahlam held a concert titled the "Diamond Night" at the Abu Bakr Salem Theater in Riyadh, and for such a special event, the singer donned an eye-catching diamond-encrusted look.
For the special concert, Emirati singer Ahlam put on two royal looks designed by Lebanese fashion designer Nicolas Jebran.
It is worth mentioning that the dress was previously worn by the first runner-up of 2012 Miss Lebanon, Rina Chibany at her wedding a few months ago.
Ahlam's white gown was not the only thing that grabbed attention of many, as the singer's earrings were the talk of social media, they were designed to look in the form of a crystal chandelier with studded diamonds, crystals and beads .
And social media users began debating how Ahlam could handle the weight and size of such earrings.
The earrings that the singer wore are a head accessory and is originally supposed to be attached to the hair and head, as the Lebanese model Cynthia Samuel had previously worn them for the cover of the Arabic version of "Harper's Bazaar."