African leaders eye peace mission to Ukraine, Russia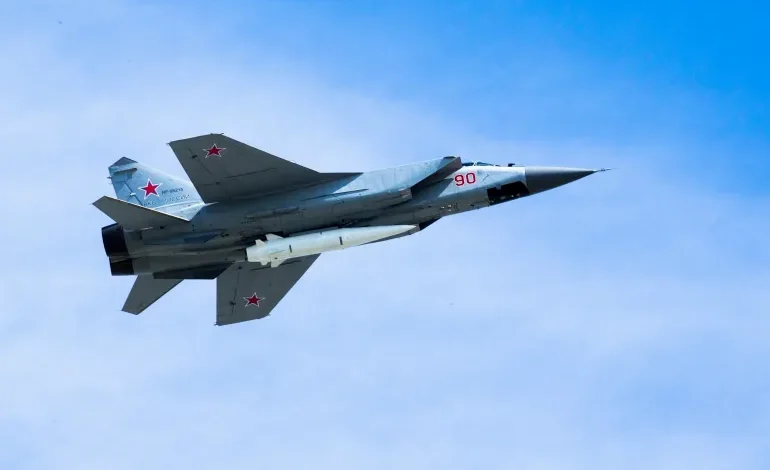 South African President Cyril Ramaphosa says Russia's Vladimir Putin and Ukraine's Volodymyr Zelenskyy have agreed to welcome a group of African leaders to discuss a potential peace plan.
Russia unleashes an aerial attack on Kyiv overnight, which Ukraine describes as an "exceptional" onslaught involving the highest number of missiles fired by Moscow in the shortest time.Ukrainian official condemns Georgian decision to resume flights to Moscow
Head of Ukraine's presidential office, Andriy Yermak, slams Georgia's decision to resume direct flights to Russia from May 20, after Russia lifted a flight ban last week.
On Twitter, Yermak wrote: "Georgia allowed one more airline to operate direct flights to Russia. Georgian Airways, and earlier "Azimuth". Georgian people constantly show solidarity with Ukraine. We have a common enemy that has been killing Georgians since the 90s and then in 2008, and since 2014 it has been killing Ukrainians."
"But some seem to be trying to ignore the rocket attacks on Kyiv, the destroyed Maryinka, those killed in Buch, Irpen, Izyum, the abduction of children… Some seem to have forgotten the tragedy in Gori," he said.Denmark to strengthen ties with Nordic neighbours amid Russia threat
Denmark says it aims to strengthen ties with other Nordic countries to protect infrastructure and counter Russia's threat in the Arctic and Baltic Sea region.
Copenhagen called for increased joint military exercises and coordination of defence plans with its Nordic neighbours.
"With Finland's accession to NATO and Sweden on the way, there is a historic opportunity for us to move closer together in a situation where all the Baltic Sea countries, except Russia, are members of the same defence alliance," Foreign Minister Lars Lokke Rasmussen said in a speech.
The strategy also calls for closer diplomatic ties in Moldova, West Balkans and Georgia to counter Russian influence.
Putin gives 15th-century icon to Russian Orthodox Church
Putin has decided to hand over The Trinity, a 15th-century painting considered one of the holiest and most artistically important Russian icons, from a museum to the Russian Orthodox Church because of its importance to believers, the Kremlin's spokesman says.
Andrei Rublyov's artwork, displayed for nearly a century in the Tretyakov Gallery in Moscow, is thought to have been painted to honour St Sergius of Radonezh in Sergiyev Posad near Moscow.
The Moscow Patriarchate said in a statement that it would be displayed for a year at Christ the Saviour Cathedral in central Moscow before returning to Sergiyev Posad.
Peskov told reporters: "This concerns a large number of believers in our country, for whom this is a very sacred object. For these, our believers, of course, hiding it in a museum doesn't fulfil their desire."
Two people killed in shelling in Kharkiv: Governor
Two people have been killed in Russian shelling in the village of Dvorichna in Kharkiv, the top Ukrainian official in the region says.
"Unfortunately, two civilians – a man and a woman – were killed as a result of artillery shelling in the village of Dvorichna in the Kupyan district," Governor Oleg Synegubov said on Telegram. "Another man received shrapnel wounds and was hospitalised. Yesterday evening, the enemy massively shelled the city of Vovchansk, Chuguyiv District.
"At least three residential buildings, farm buildings, a local hospital building were damaged, [and] several shells hit an open area. In the village of Tyshchenkovka, Kupyan district, as a result of shelling from multiple rocket launchers, at least four residential buildings and commercial buildings were damaged, and fires broke out."
Click here to share on social media
Putin, Zelenskyy agree to receive African mission with peace plan
Putin and Zelenskyy have agreed to receive an African mission that will propose a peace plan, South African President Cyril Ramaphosa says.
"My discussions with the two leaders demonstrated that they are both ready to receive the African leaders and to have discussion on how this conflict can be brought to an end," Ramaphosa said at a news briefing with Singapore Prime Minister Lee Hsien Loong.
"Whether that will succeed or not is going to depend on the discussions that will be held," he said.
Ramaphosa said the peace plan is backed by the leaders of Senegal, Uganda and Egypt, adding that the UN secretary general, the US and Britain have also been briefed.Kremlin says special services tracking CIA video
The Kremlin says its special services are tracking Western intelligence after the posting of a YouTube video encouraging Russians to speak to the US Central Intelligence Agency (CIA).
The short video in Russian titled Why I Made Contact with the CIA: My Decision appeared on the CIA's official YouTube channel.
Kremlin spokesman Dmitry Peskov said he had not paid attention to it but added: "I am convinced that our special services are monitoring this space in the necessary way."
"We all know perfectly well that the CIA and other Western intelligence services are not reducing their activity on the territory of our country."Russia says it destroys US Patriot missile defence system during strikes
Russia's Ministry of Defence says it destroyed a US-built Patriot surface-to-air missile defence system with a Kinzhal missile in an overnight strike on Ukraine.
The military news outlet Zvezda quoted the military as saying the overnight strikes had been aimed at Ukrainian fighting units and ammunition storage sites.
Ukrainian Defence Minister Oleksiy Reznikov said his country had shot down 18 Russian missiles overnight, including six Kinzhals.Head of Ukraine's Supreme Court held over alleged bribery scheme
The head of Ukraine's Supreme Court has been detained over an alleged bribery scheme, a prosecutor from the Specialised Anti-Corruption Prosecutor's Office (SAPO) says.
The prosecutor said at a news briefing that the head of the court had yet to be served with a formal "notice of suspension".
On Monday, the National Anti-Corruption Bureau of Ukraine (NABU) and SAPO announced they had "exposed large-scale corruption" at the court and shared a photograph of piles of dollars lined up on a sofa.
"You see that we are showing through real cases, real deeds, what our priority is: It's top corruption, it's criminal organisation at the highest levels of power," NABU Director Semen Kryvonos said at Tuesday's briefing.