'A lot of discontent': Netanyahu alone as Israel turns on wartime PM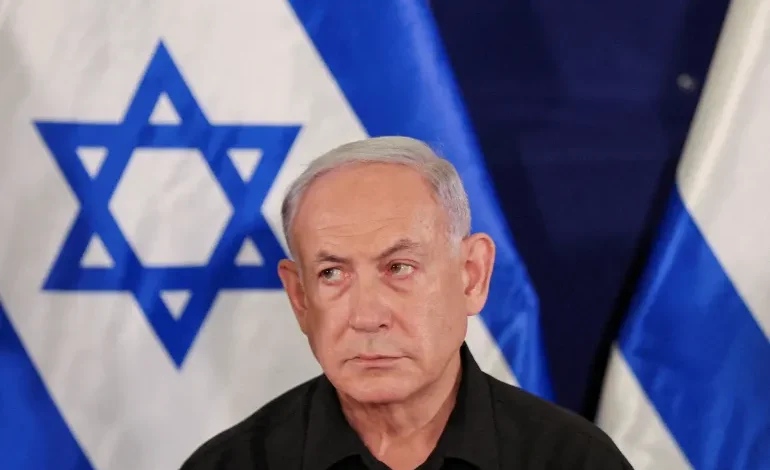 As the families of Israeli captives held in Gaza march from Tel Aviv to Benjamin Netanyahu's residence in Jerusalem on Saturday, Israel's longest-serving premier has never been less popular.
A poll from November 14 has Netanyahu's popularity among Israeli Jews at about 4 percent and both his opponents and traditional allies are calling for him to resign once the current war ends.
"He's very vulnerable, more than he's ever been in his political career given that he presided over the greatest intelligence security failure in Israel's history," Khaled Elgindy, an expert on Palestinian-Israeli Affairs at the Middle East Institute in Washington, DC, told Al Jazeera. "Prime ministers have fallen for far less than that."
Ever since he won elections last November and installed the most right-wing government in the country's history, Netanyahu has battled criticism. Protests have plagued Netanyahu's latest term over his attempts at judicial reforms. But October 7 has eroded much of even what remained of the support Netanyahu once enjoyed, say experts.
"I suspect there's a lot of discontent with his leadership of the government, even within his own party," Zachary Lockman, an expert on Palestine and Israel at New York University, told Al Jazeera.
Hostage failures
In Israel, 94 percent of the population believes Netanyahu's government is at least partially to blame for the events of October 7, when Hamas fighters broke through border fences and attacked southern Israel, killing 1,200 people.
A majority of Israelis believed in the days after the attack that Netanyahu should resign after the war ends – and that frustration has only grown since then. Much of the criticism directed at Netanyahu has been on his seeming lack of interest in freeing the more than 200 captives held in Gaza by Hamas and other armed groups.
On Friday, Israel found the bodies of at least two of the captives. Four captives have been released through mediation efforts led by Qatar and other nations.
But Netanyahu has so far refused a larger deal for a temporary ceasefire in exchange for the release of more captives. He said he would only consider stopping the assault on Gaza when all hostages are freed. Reports suggest that Palestinian groups offered to release at least 50 of the hostages in exchange for a three-day ceasefire but Netanyahu allegedly rebuffed the deal.
So far, US President Joe Biden has supported Netanyahu in opposing a ceasefire, despite growing international protests and disapproval in the Democratic Party in the United States.
"They've had the full support of the United States, but the patience of the Biden administration may run out at some point," Lockman said. "Demands for a ceasefire are increasing in the United States but [also] in Europe and other places."
Inner party turmoil
Netanyahu may maintain Biden's support, but his own base is fraying.
After the conflict ends "there will be a large group of people in Likud that will change the existing situation," Yehiel Zohar, the Likud-affiliated mayor of Netivot, a town about 8.5km (5.3 miles) from Gaza, told the Times of Israel.