WHO warns of global nursing shortage, lack of health workers in eastern Mediterranean
WHO warns of global nursing shortage, lack of health workers in eastern Mediterranean
The World Health Organization warned Tuesday of a shortage of health workers in the Eastern Mediterranean region and said underreporting of coronavirus cases remains a challenge.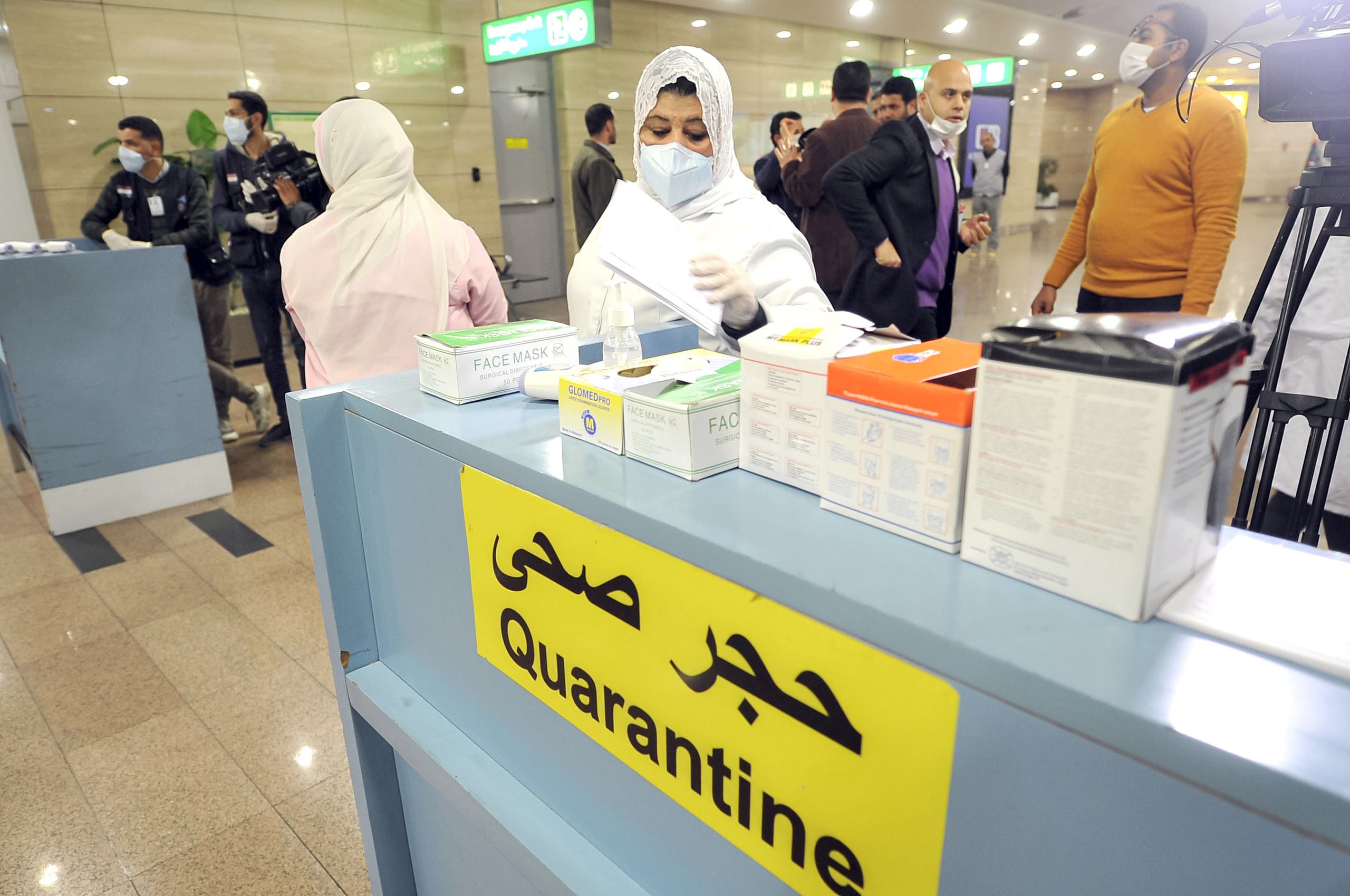 Egyptian Quarantine Authority employees prepare to scan body temperature for incoming travelers at Cairo International Airport to detect coronavirus. (File photo: AFP)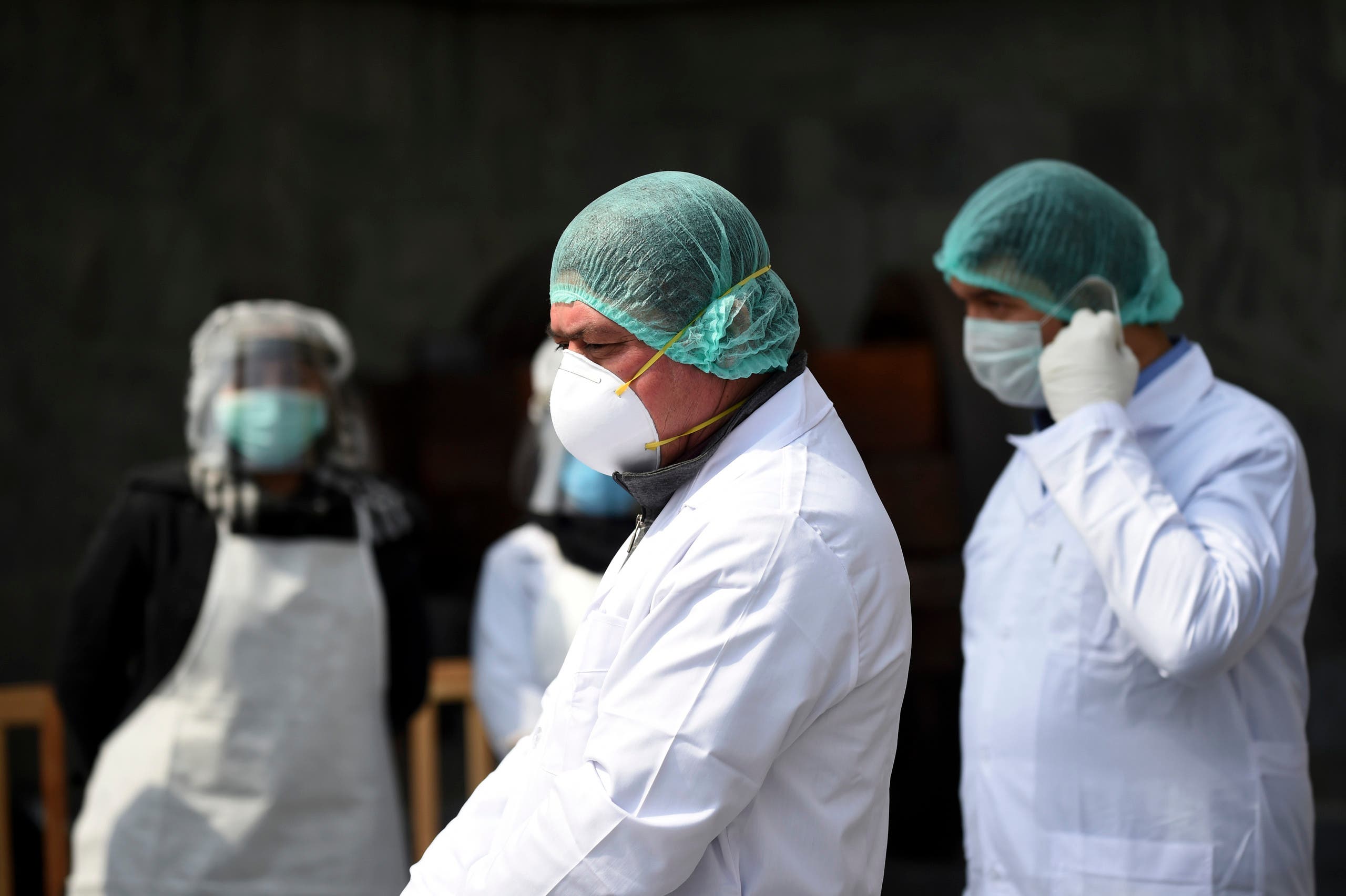 Afghan health services staff wearing protective gear, as a preventive measure against the spread of the COVID-19 coronavirus, wait to check the body temperature of guests ahead of the start of Afghanistan President Ashraf Ghani's swearing-in inauguration ceremony, at the Presidential Palace in Kabul on March 9, 2020.