Water companies 'letting down' customers and the environment
Several water companies in England and Wales are "letting down their customers and the environment" the industry regulator said on Thursday.
In its annual review Ofwat said that despite some improvements it remains deeply concerned.
This year water companies have come under increasing scrutiny following numerous pollution incidents from untreated sewage in rivers.
Industry body Water UK conceded there was more work to be done.
The report reviewed the performance of the 17 largest water and wastewater companies in England and Wales.
Northumbrian Water, Southern Water, South West Water, Thames Water, Welsh Water and Yorkshire Water were named as the worst performing companies.
Christine McGourty, chief executive of Water UK, whose members include all water and wastewater companies in the UK, said: "This report clearly shows there's more to do… to meet the stretching targets of the regulators, as well as the high expectations of the public."
In 2021-2022 the number of serious pollution incidents in England and Wales increased and only four companies met the requirements for reducing sewage flooding.
Ofwat said that companies "have again failed to clearly explain" how this performance is linked to their shareholder payouts and staff bonuses.
Earlier this year analysis by the Lib Dems showed that England water company executives have been paid nearly £27m in bonuses since 2020.
In November, Ofwat handed out nearly £132m in fines to water companies for pollution and ordered them to return almost £17m to customers for lack of service.
The regulator has said it will require companies to "increase customer focus" as part of a new licensing condition. It is not yet clear how this will be measured.
Ofwat Chief Executive David Black said: "For some companies poor performance has become the norm. This cannot go on."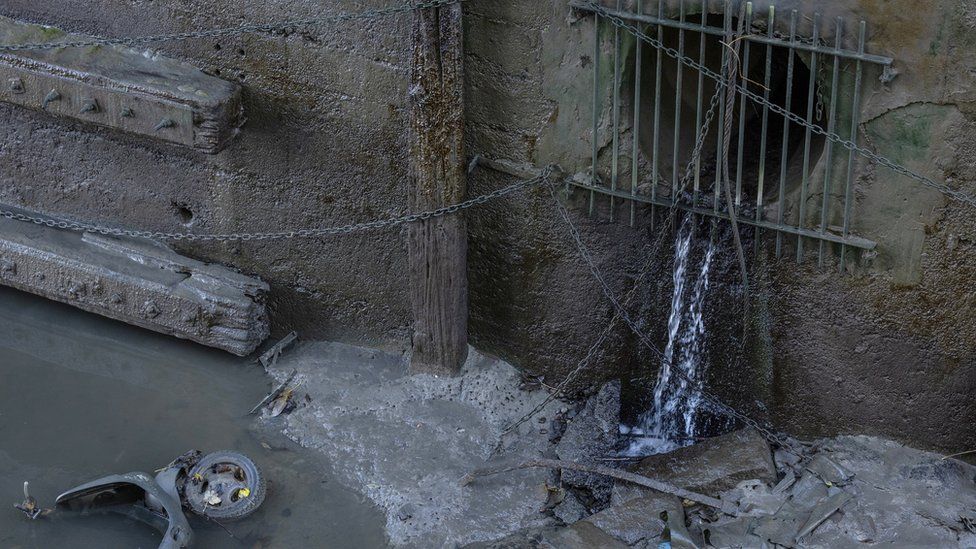 The report concluded that water companies spent only 68% of what they had earmarked for improvements.
They had made progress on targets to reduce water leaks but "there was still some way to go".
Daily demand for water in England and Wales was 14 billion litres (three billion gallons), in 2018.
But each day, another three billion litres was lost through leakage, according to a National Audit Office (NAO) report.
Water companies in Scotland are regulated by the Water Industry Commissioner for Scotland, and in Northern Ireland by the Utility Regulator.