Una Stubbs: Till Death Us Do Part and Sherlock actress dies aged 84
Actress Una Stubbs, who appeared in some of the best-loved shows on British TV from the 1960s to the 2010s, has died at the age of 84.
She found fame in Cliff Richard's 1963 film Summer Holiday before starring in hit sitcom Till Death Us Do Part.
The actress went on to appear in shows like Worzel Gummidge, The Worst Witch, EastEnders and Sherlock.
Her agent paid tribute to her as "a wonderful actress" and "graceful, gracious and kind and constant friend".
After starting her career as a dancer, Stubbs became a fixture on the small screen in the 60s when she played Alf Garnett's exasperated daughter Rita in Till Death Us Do Part and the 1980s follow-ups 'Til Death and In Sickness and In Health.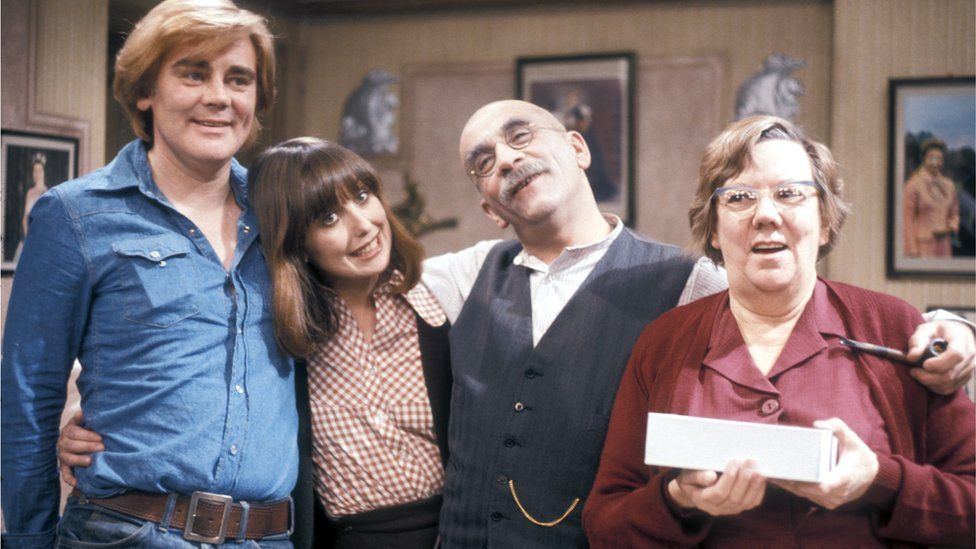 She was also a regular on the game show Don't Say A Word and its follow-up Give us a Clue, and became a favourite of young audiences as Aunt Sally in Worzel Gummidge.
She starred in another children's hit, The Worst Witch, in the late 1990s, as well as playing Caroline Bishop in soap EastEnders and appearing in comedies The Catherine Tate Show and Benidorm.
Her last major role saw her play Sherlock's landlady Mrs Hudson in the BBC drama starring Benedict Cumberbatch.
'What a talent'
Sherlock creator Steven Moffat remembered Stubbs as "the loveliest light on Baker Street".
Writing on Instagram, he said: "What a woman, what a talent, what a star – and just about the kindest, nicest, funniest person you could meet.
"I don't know how anyone even starts summing up that career – Till Death Us Do Part, Fawlty Towers, the incomparable Aunt Sally in Worzel Gummidge… and, of course, the irreplaceable heart and soul of Sherlock".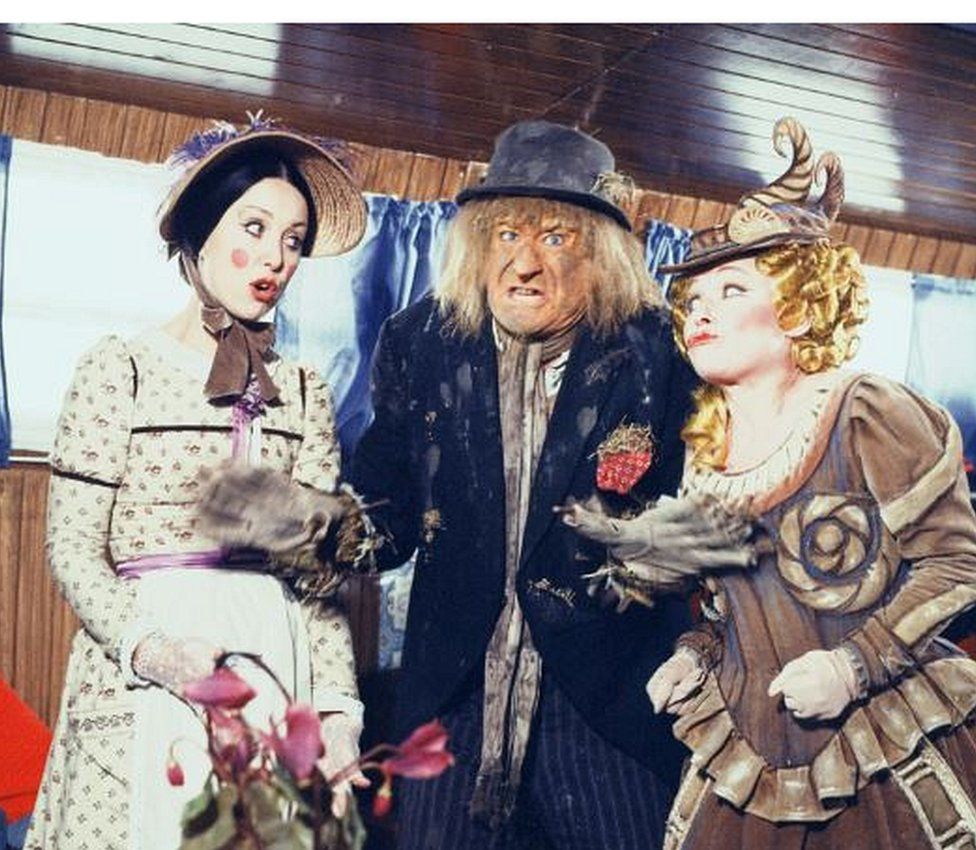 In a statement, Stubbs' sons Joe and Christian Henson and Jason Gilmore said: "Mum passed away quietly today with her family around her, in Edinburgh. We ask for privacy and understanding at this most difficult and sad of times."
Her agent Rebecca Blond, who represented Stubbs for more than 20 years, said she would "miss her enormously and remember her always".
The veteran actress had been ill for a few months, Blond told BBC News.
She said: "We are desperately sad to have lost not only a wonderful actress, whose screen and stage career, spanning over 50 years, was so extraordinarily varied, from Till Death Us Do Part to Sherlock, as well as memorable performances in the West End, at the Old Vic, Donmar Warehouse, Sheffield Crucible and National Theatre, but also a wickedly funny, elegant, stylish, graceful, gracious and kind and constant friend.
"She was also a highly respected and exhibited artist."
Stubbs exhibited in the Royal Academy's Summer Exhibition, and her passion for art made her the perfect choice to co-host BBC One's The Big Painting Challenge in 2015.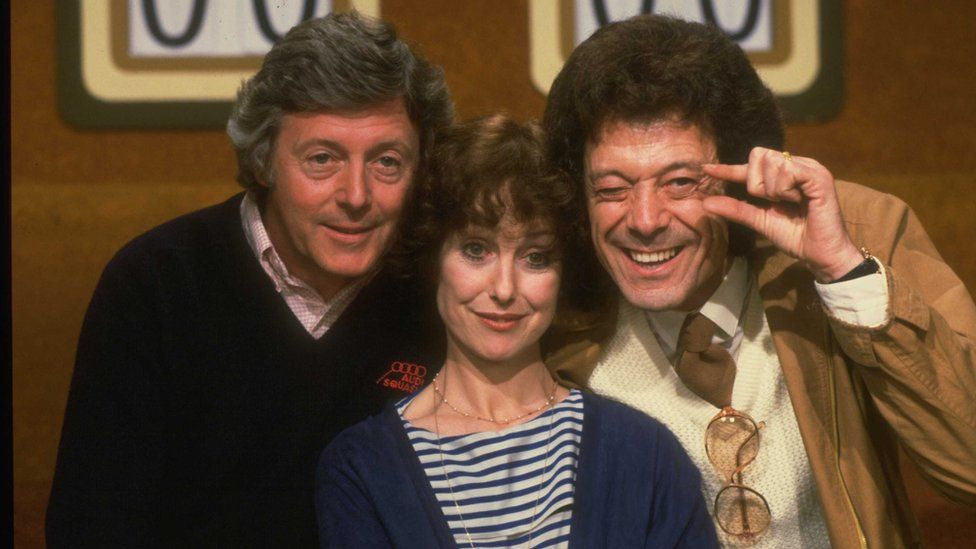 Broadcaster Gyles Brandreth paid tribute, saying it was "a sad day".
He wrote: "Such a funny, lovely, gifted lady – a marvellous actress with a special style & a great (and impish) sense of humour."
Fellow dancer and actress Bonnie Langford said it was "such a loss".
She said: "She made everything look so effortless. A consummate professional, kind, gracious, elegant, versatile and fun. Her Aunt Sally was a masterclass alone."
Other tributes came from across the entertainment industry.
The BBC is not responsible for the content of external sites.
The BBC is not responsible for the content of external sites.
The BBC is not responsible for the content of external sites.
The BBC is not responsible for the content of external sites.
The BBC is not responsible for the content of external sites.
Stubbs started her career at the age of 16 as a chorus girl at the London Palladium, and was the Dairy Box girl in TV chocolate adverts in the 1950s.
She auditioned for Summer Holiday as a dancer, but ended up being given one of the main roles. She had no formal acting training, saying: "I've been to the school of observation. I learned everything there."
She maintained a long careerthat saw her remain popular with successive generations. "Different age groups recognise me for different things," she said.
She starred on stage as well as screen, including in Shakespeare's Twelfth Night – which she described as her most challenging part – and in the original cast of the National Theatre adaptation of The Curious Incident of the Dog in the Night-Time.
In her private life,Stubbs was married and divorced twice, to actors Peter Gilmore and Nicky Henson, and had three sons.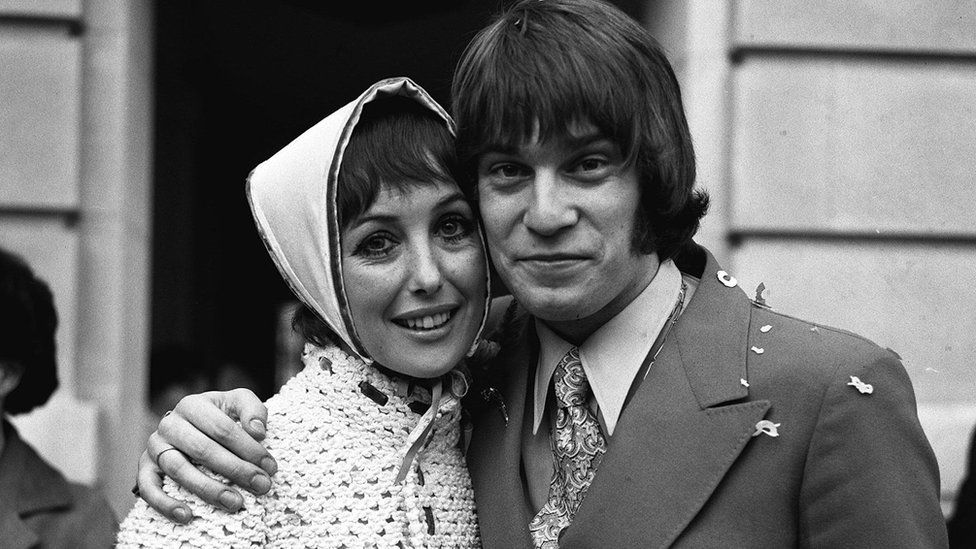 She once said she felt she spent most of her life "doing two jobs, motherhood and acting, and only being so-so at both of them".
"When I think of what a lightweight girl I was, expecting roses to grow around the door, expecting everyone to be perfect… but of course, it's the layers you grow that make you into a person.
"I realise on reflection that I'm a strong person – even steely, actually – but I had no idea."
Una Stubbs: In pictures