Ukraine crisis: Russian ballet company's remaining UK tour dates cancelled
The Russian State Ballet of Siberia has cancelled its remaining UK tour dates in the wake of the invasion of Ukraine.
Promoter Raymond Gubbay Ltd said the tour would not continue "due to the current shocking circumstances unfolding in Ukraine".
Theatres in Bristol, Wolverhampton, Northampton, Edinburgh, Bournemouth, Southend and Peterborough had already cancelled visits by the ballet company.
Culture Secretary Nadine Dorries welcomed the announcement.
"I am glad to see that performances from the Russian State Ballet of Siberia have been cancelled in venues across the country," she said.
"Representatives of the Russian state cannot continue to perform in the UK and I fully support venues that are standing by the people of Ukraine."
On Saturday, she called on venues to "take action" to prevent the performances.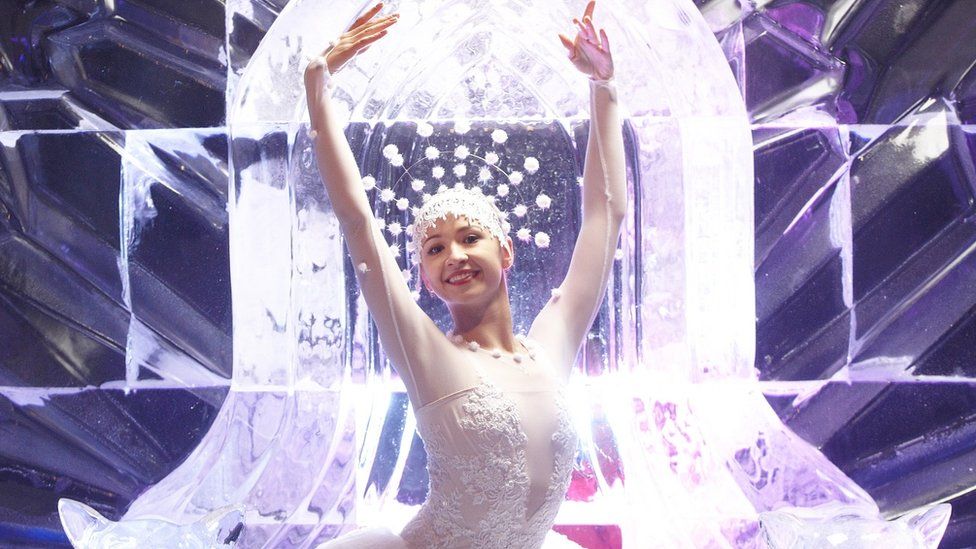 Raymond Gubbay Ltd said it had "been liaising with both government and venues throughout the weekend as to our shared sentiment".
It added that it hoped "for a swift return to peace and stability in the region".
The current tour – which included classics such as Swan Lake and The Nutcracker – kicked off in December and had already visited towns and cities including Manchester, Sheffield, Blackpool, Hull, Nottingham and Liverpool.
Other dates now scuppered include those in Leicester, Basingstoke and High Wycombe. The tour had been due to end in Bristol on 25 March.
Raymond Gubbay Ltd said it would contact ticket holders.
The Russian State Ballet of Siberia, led by artistic director Sergei Bobrov and music director Anatoly Tchepurnoi, is one of Russia's leading ballet companies.
Founded in 1978, it has toured the country several times since its UK debut 20 years ago.
State opera 'just a brand name'
Meanwhile, some venues that are due to host the Russian State Opera have cancelled performances by the company.
The Darlington Hippodrome said it would no longer host productions of Carmen and Aida, which were scheduled for Tuesday and Wednesday next week.
Coventry's Belgrade theatre has also cancelled performances for later this month plus its Russian State Ballet shows scheduled for November.
However, Amande Concerts, which runs the Russian State Opera, said the name was just a "brand name" and that it was a UK company.
It said: "This brand acts as an umbrella for the presentation of artists of many different nationalities that have graduated from artistic institutions in Russia and countries that were formerly part of the Soviet Union.
"We understand the potential for confusion this name causes, but there is no link between Amande Concerts to the Russian 'state' as a political entity."
Amande Concerts condemned the violence in Ukraine and said it did not receive money from the Russian state or any Russian organisation.
A spokesman for Amande said performances at Blackburn's King George's Hall and Aldershot's Princes Hall later this month have also been scrapped by the venues.
Cadogan Hall in London told the BBC it would go ahead with the Russian State Opera's performance of Aida on 9 March, citing the Amande Concerts statement.
However, the venue has called off concerts by two other Russian-based orchestras – The Tchaikovsky Symphony Orchestra on 16 March and the Russian Philharmonic of Novosibirsk on 23 May.
"Cadogan Hall condemns the Russian invasion of Ukraine and stands in solidarity with the people of Ukraine," the statement added.