UK unveils fresh £30 bln package to kickstart the coronavirus-hit economy
UK unveils fresh £30 bln package to kickstart the coronavirus-hit economy
The UK government on Wednesday unveiled a package worth £30 billion ($37 billion, 33 billion euros) to save jobs and help the young into work to kickstart the coronavirus-hit economy.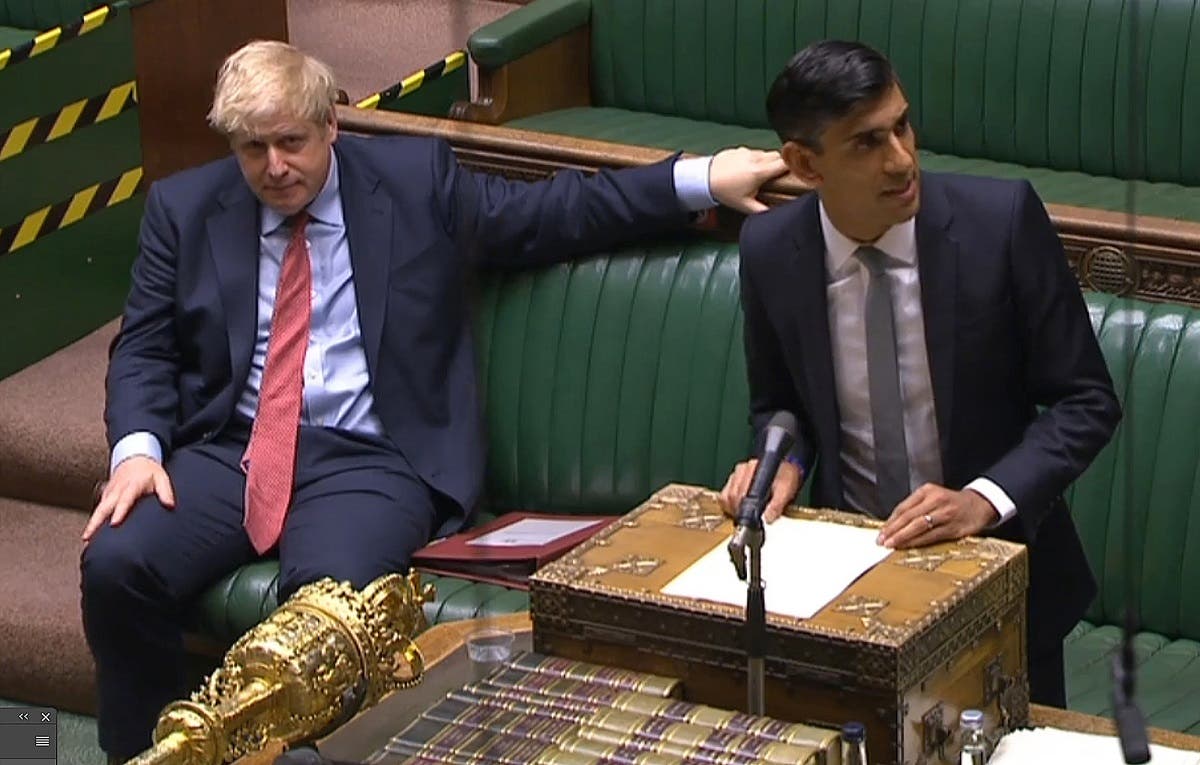 A video grab from footage broadcast by the UK Parliament's Parliamentary Recording Unit (PRU) shows Britain's Prime Minister Boris Johnson (L) listening as Britain's Chancellor of the Exchequer Rishi Sunak delivering his Summer Economic Statement in the House of Commons in London on July 8, 2020. (AFP)
Britain has suffered Europe's deadliest outbreak of COVID-19 and a nationwide shutdown led to the worst economic contraction among the G7 leading industrialized states.
The chancellor also confirmed £3-billion of green investment, after British Prime Minister Boris Johnson vowed to "build, build, build" out of the economic crisis.