UK military opens first space command centre
The UK military has launched its first command centre aimed at protecting the country's interests in space.
Space Command, at RAF High Wycombe, will help the UK maintain a "battle-winning advantage" in this increasingly important domain, the government says.
The UK is spending an additional £1.4bn on space capabilities over the next 10 years.
It comes as a senior UK military commander criticised China and Russia for "reckless" behaviour in space.
Air Chief Marshal Sir Mike Wigston, the head of the Royal Air Force, told Sky News: "Right now we see countries like Russia and China testing and demonstrating anti-satellite weapons – satellites with all the characteristics of a weapon deployed in space.
"We see them rehearsing, manoeuvring, which frankly have only one purpose which is to destroy satellites, so that is a real concern to us and that's behaviour that we would want the international community to call out."
He was speaking after presenting the first eight Space Command personnel with new Space Operator badges, at the opening ceremony on Thursday.
Six members of the RAF received the badge, as well as a British Army officer, and an exchange officer from the United States.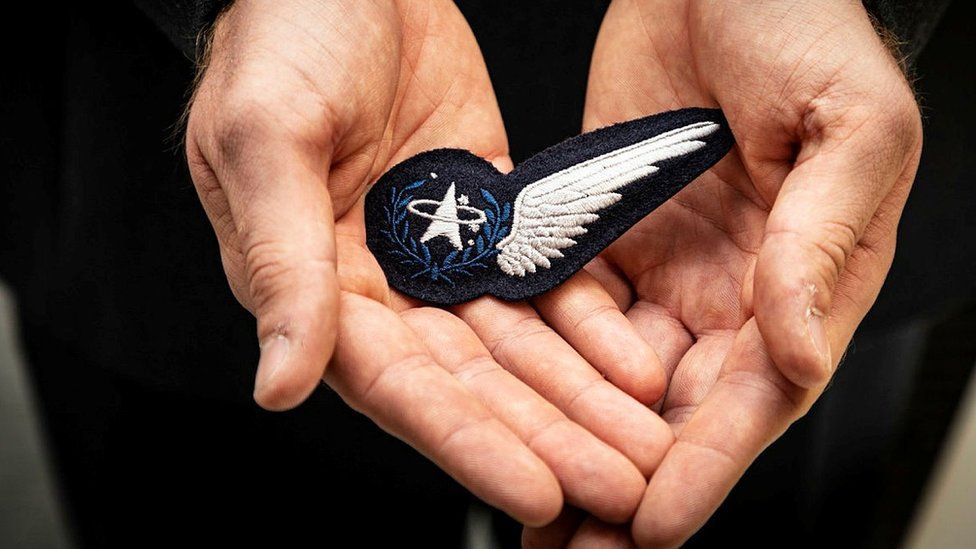 The UK says it has no plans to launch its own space weapons – and will use the new command centre to better track threats. It will be jointly operated by the Army, RAF and Royal Navy.
When at full operating capability, it will also provide command and control for all of the UK's space capabilities, including the UK's Space Operations Centre, RAF Fylingdales, SKYNET and others.
Defence Minister Jeremy Quin said: "As our adversaries advance their space capabilities, it is vital we invest in space to ensure we maintain a battle-winning advantage across this fast-evolving operational domain.
"The stand-up of Space Command is an exciting and important step in our commitment to operate in space effectively."
US Space Force
It comes as major military powers around the world are increasing their presence and power in space.
In 2019, former president Donald Trump launched the US "Space Force" arguing that "space is the world's new war-fighting domain," and that maintaining American superiority over Russia and China was "absolutely vital".
The UK is spending an additional £1.4bn on space capabilities over the next 10 years arguing that "the threat from our adversaries has been evolving" since the Cold War.
Despite the increase in spending, the government says it intends to have fewer soldiers by 2025.
"We've seen reductions in forces all over Europe as requirements for expeditionary responses have changed," Fenella McGerty, from the International Institute for Strategic Studies (IISS) told BBC News in March.
She added that it would enable the government to put a higher proportion of defence spending towards things like technology and research and development.
Labour has previously questioned how additional increases in defence spending are being funded.