Turkey sentences female politician to prison for calling Erdogan 'enemy of women'
Turkey sentences female politician to prison for calling Erdogan 'enemy of women'
A female politician in Turkey has been sentenced to 11 months in prison for calling Turkish President Recep Tayyip Erdogan an enemy of women, according to media reports.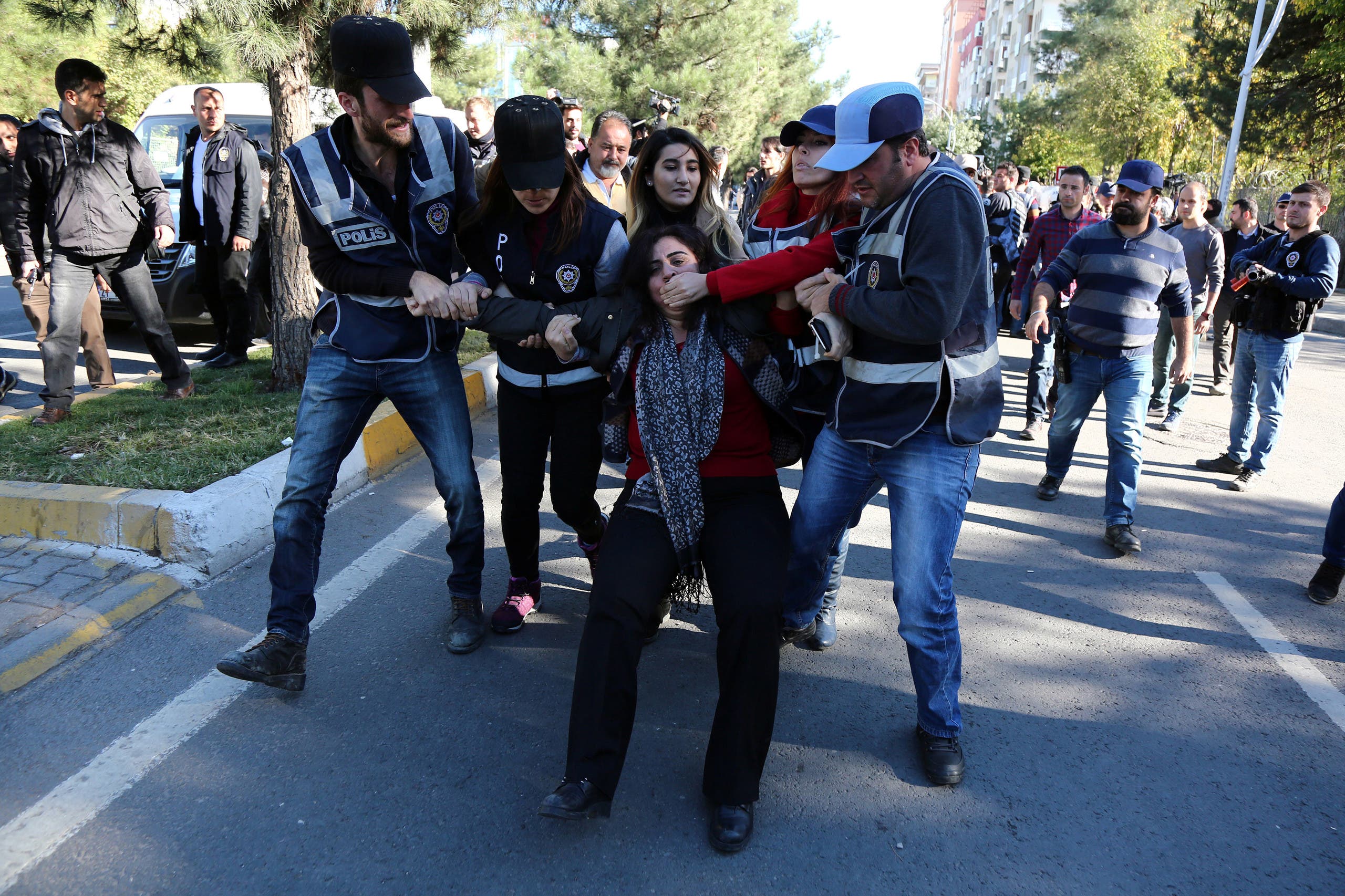 Police detain Sebahat Tuncel, co-chair of the pro-Kurdish Democratic Regions Party (DBP), during a protest against the arrest of Kurdish lawmakers, in the southeastern city of Diyarbakir, Turkey, November 4, 2016. (File photo: Reuters)
Incarceration for insult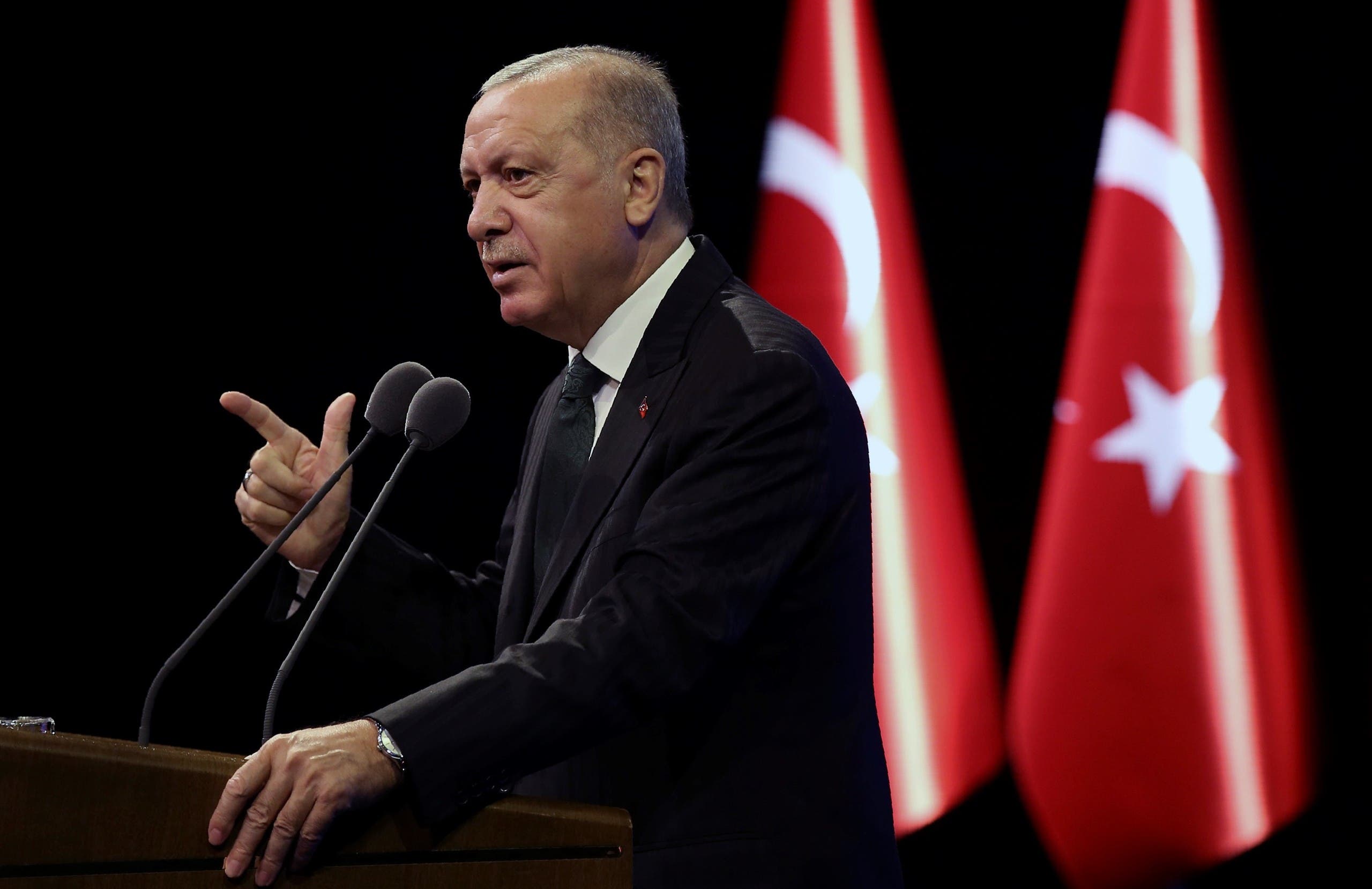 Turkey's President Recep Tayyip Erdogan speaks during a meeting, in Ankara on Sept. 7, 2020. (AP)
Erdogan and women's rights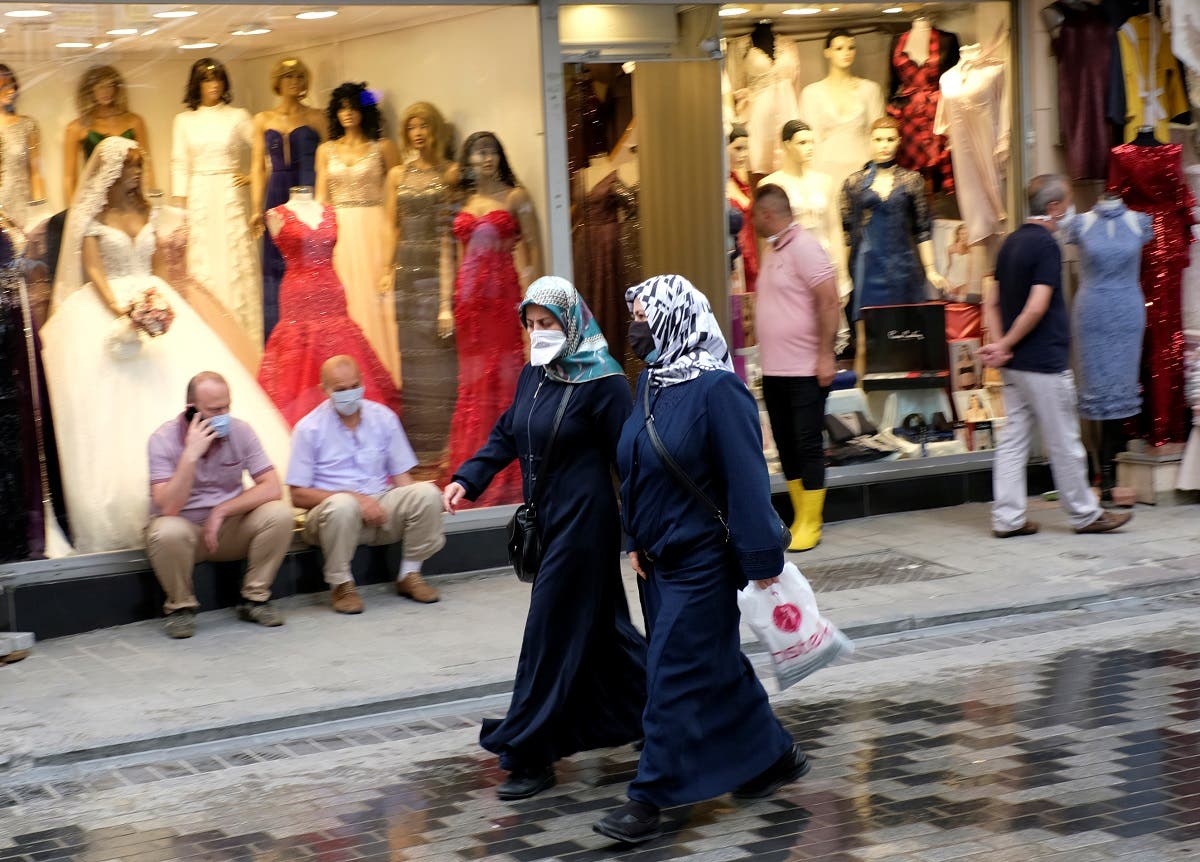 Women wearing protective face masks walk past by a shop, amid the coronavirus outbreak, in Istanbul, Turkey June 23, 2020. (Reuters)
Dissidents or terrorists?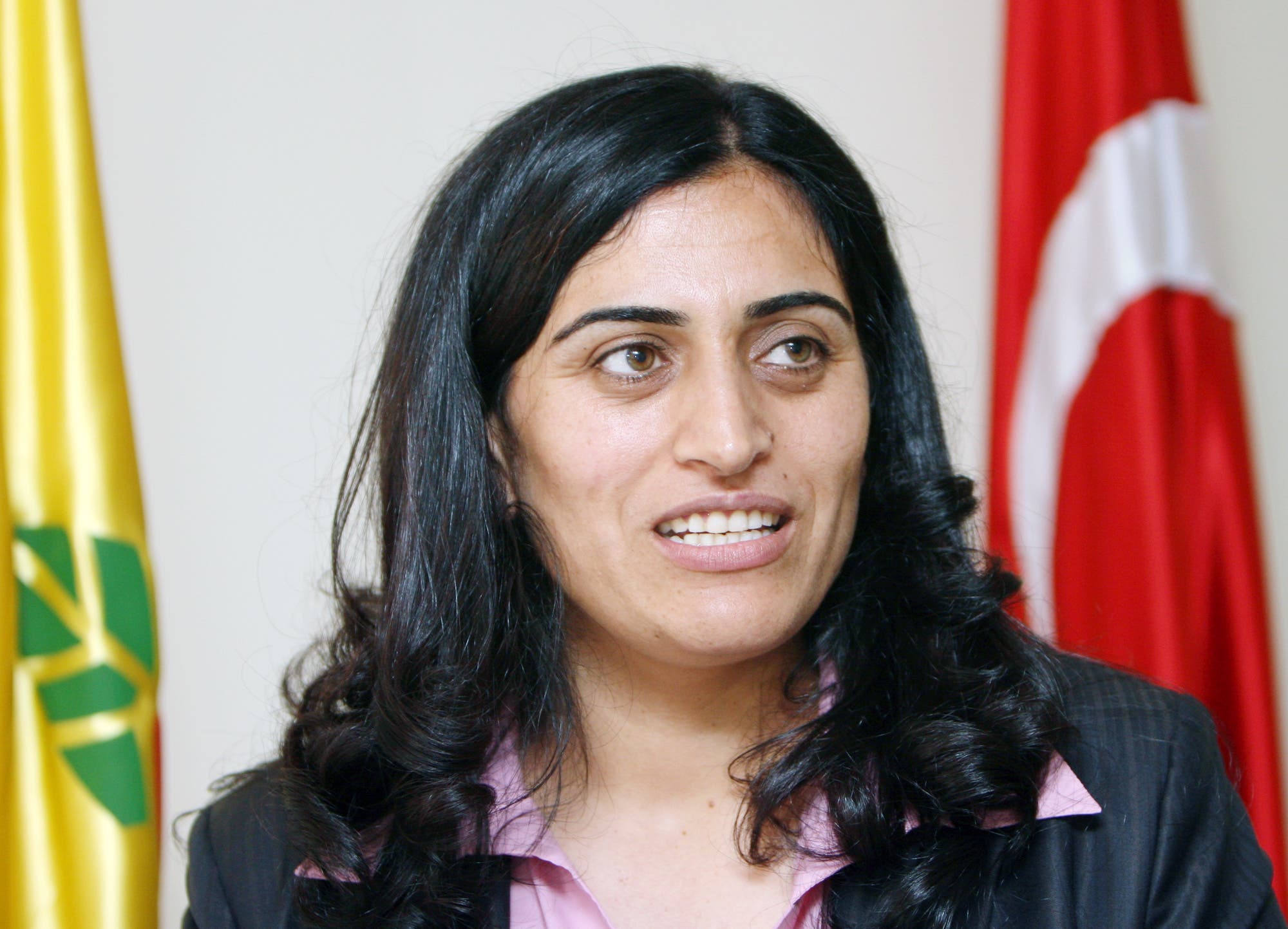 Sebahat Tuncel, after being elected, speaks to the Associated Press in Ankara, Thursday, Aug. 2, 2007. (File photo: AP)