Thousands attend rally in far-eastern Russian city in support of jailed governor
Thousands attend rally in far-eastern Russian city in support of jailed governor
Thousands of people braved the rain in the far-eastern city of Khabarovsk on Saturday to attend another huge protest march against the arrest of the region's popular governor.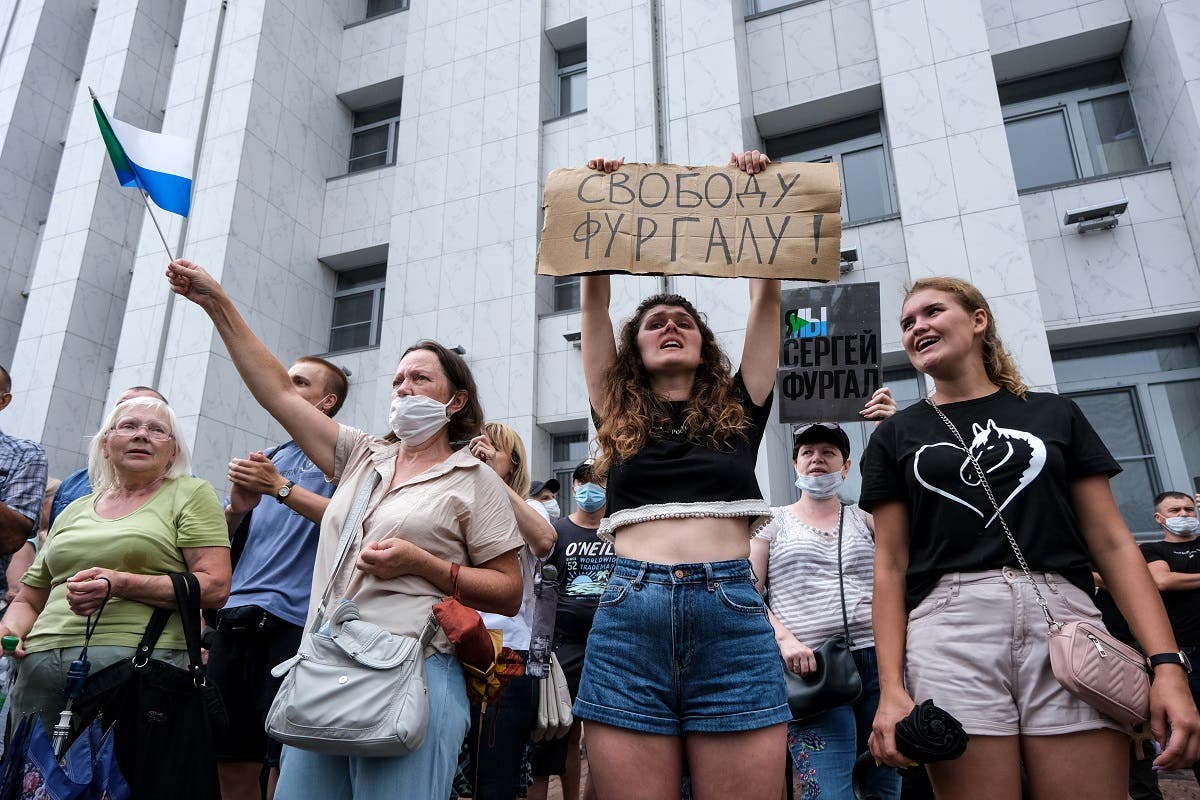 A woman holds up a placard reading Freedom for Sergei Furgal, during an unauthorised rally in support of Sergei Furgal in the Russian far eastern city of Khabarovsk on August 1, 2020. (AFP)
Despite a downpour, spirits were high among the marchers, who clapped, waved signs and Russian flags and chanted "20 years — no trust" in reference to the time Vladimir Putin has spent in power.