This Is Us Has More Surprises in Store, Including Guest Stars Sophia Bush and Pamela Adlon
This Is Us Has More Surprises in Store, Including Guest Stars Sophia Bush and Pamela Adlon
Surprises are still to come this season of This Is Us.

The NBC drama returns on Tuesday after leaving us all winter with the knowledge that by August, Rebecca's memory will have deteriorated even more, while Kevin's got a pregnant fiancee and he and Randall are no longer speaking.

All of that will be addressed (with creator Dan Fogelman promising we'll find out who Kevin's fiancee is by the en of the season), along with a few other things, including a couple of surprise guest stars. Sophia Bush and Pamela Adlon will be showing up in the Pearson world, with Adlon playing a part in Randall's story.

Fogelman and the rest of the show's main cast appeared at the TV Critics Association Winter Press Tour on Saturday to talk about the back half of season four, which will include some "intense" episodes and some serious focus on each of the Big Three.
The end of the winter premiere, which Fogelman describes as a "special "episode," sets up a trilogy of episodes, all set in the same timeline with each of the Big Three getting their own hour. The first is Randall (Sterling K. Brown), and as part of that set up, Brown says there's a moment in the winter premiere that had him screaming.

"Fogelman and our writers came up with a storyline that I think is quite compelling, and it allows us to sort of delve further into Randall's mental health and how he takes care of himself, and what's right and what's wrong with how he takes care of himself, and how he could possibly do a better job of that…This moment happens where you're like, oh, s–t, this is about to kind of go a little sideways."
We will meet Kevin's fiancee by the end of the season, and there will be a lot of time spent with Beth and Randall, and Kate and Toby will also get some major focus as they continue to deal with the issues in their marriage.

While Chris Sullivan joked that the Crossfit storyline came about because he "just got too ripped," Fogelman explained that the writers wanted to tell that story because many of them had experience with relationships where weight loss goals were going "at different speeds in different directions," which can lead to secret-keeping and strain within those relationships, which is what's happening to Kate and Toby.
Fogelman also confirmed that yes, he's sticking with his plans to end the show in a timely fashion, likely with season six, and that his overall plan for the series has not changed since the show premiered, even if the response and the obsession with Jack's death in the first two seasons was a little unexpected.

"We've really tried to stick to a plan for the overall show that was there from the very beginning. I don't think we were braced for the scope…" he said. "In the very end of the show, as we wind the show down, it becomes in in a strange way kind of like what the pilot was before the twist in the pilot."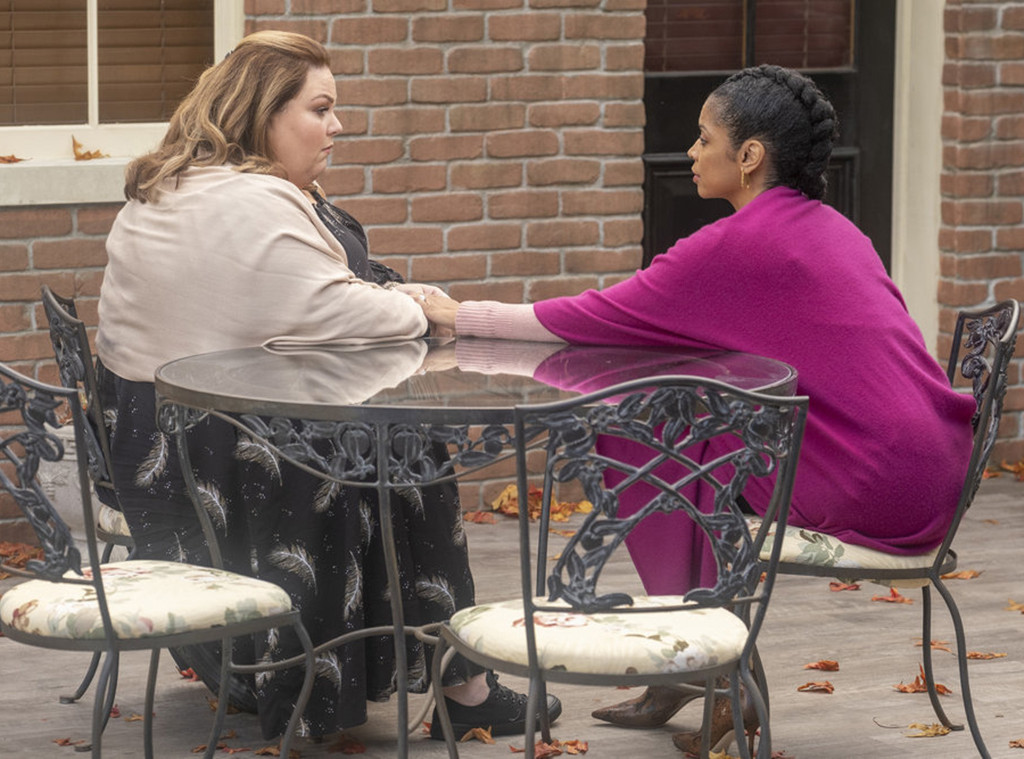 To a smaller group of reporters after the panel, Fogelman continued to promise he will not continue the show past the end he has in mind.

"NBC freaks out when I talk about it, I don't quite know why, but the same plan that's existed since the beginning is still the plan. Like I have filmed a lot of the finale, I know how the show ends, what season, how many episodes. It's not going to stay on forever because just the timelines don't lend itself to that. And so, nothing has adjusted. I'm just not allowed to technically talk about it, even though I think everybody kinda knows."

"The big strokes have been plotted out for years," he continued. "Honestly the big strokes have been plotted out for the most part, since the beginning of the series, but more specifically, when we knew [how many seasons we were getting]."

So prepare to say goodbye to This Is Us in 2022, everybody.
Asante Blackk Says "This Is Us" Welcomed Him Like Family
This Is Us returns this Tuesday at 9 p.m. on NBC.