The Voice Coaches Are Doing Their Best Not to Let Newbie Nick Jonas Win
The Voice Coaches Are Doing Their Best Not to Let Newbie Nick Jonas Win
The Voice coaches might have their work cut out for them with their new coworker.

Nick Jonas joins this season as a coach for the first time alongside Kelly Clarkson, John Legend, and Blake Shelton, and as Kelly pointed out when E!'s Will Marfuggi sat down with them, Nick is some serious competition right out of the gate.

"He's been working since he was so young that it's really the same amount of years as me, but it's just a different age bracket," she said. "You forget that he's been doing this since he was a boy, like a little boy. That's really helpful having any kind of experience, on many different stages…I was nervous about that, because he is actually quite a threat in that sense."

John and Blake, meanwhile, aren't even sure of his name, and are doing their best to ignore him. Joe Nas, maybe? Even the legendarily nice John Legend is suspicious of how nice Nick is.

"He's too nice. I don't trust it," John says. "I'm like, what's your angle?"
Especially during the blind auditions, Blake says, they've been trying to keep Nick from speaking too much.
"I have a ton of respect for Nick as an artist and as a human being, but I don't give a crap about him as a coach, let's be honest," he says.

As for Nick, he feels like the hazing is all part of the game.

"It's a great crew. They already had their chemistry having done a few seasons together already, so coming into it, I think the first day I was kind of getting comfortable, and by day two, it was locked," he said. "I think our chemistry started to really click, and I was like wow, they took the gloves off, and this is real now."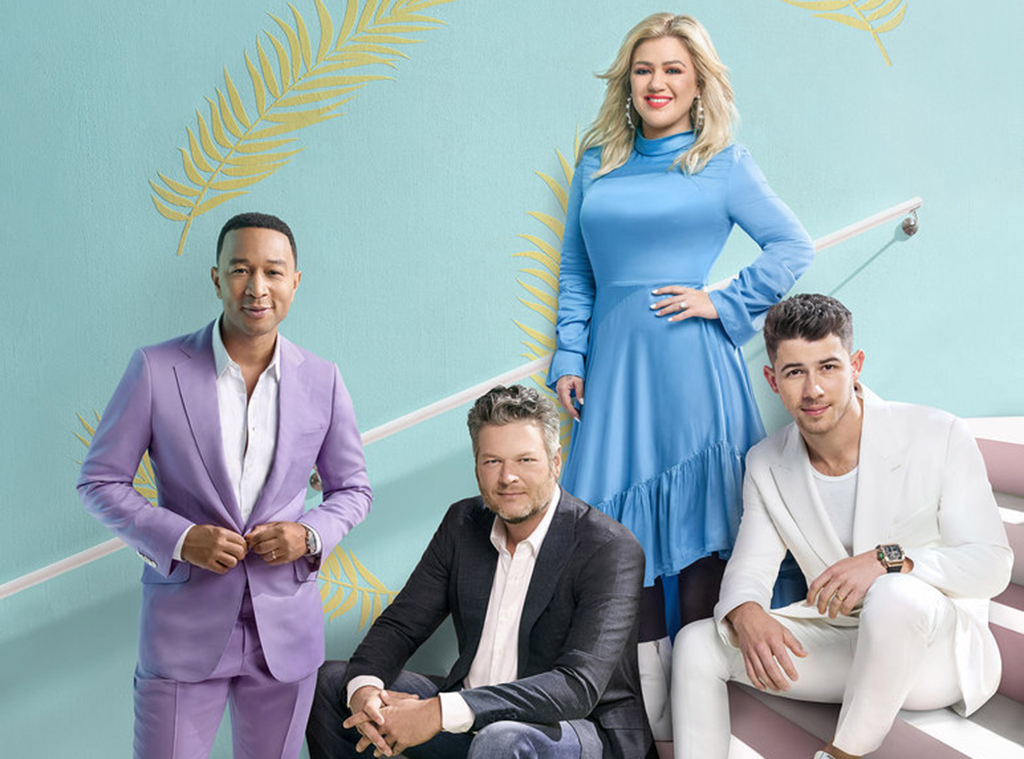 NBC
While the other coaches are desperate to keep Nick from winning, the stakes for the newbie are huge. His brothers Joe and Kevin, who serve as his advisors this season, apparently plan to disown him if he loses.

"At least I have my dog, and my wife," Nick joked.
The Voice premieres tonight at 8 p.m. on NBC.