The Breakfast Club Turns 35: Take a Look at the Original Brat Pack Then and Now
The Breakfast Club Turns 35: Take a Look at the Original Brat Pack Then and Now
Don't worry, we didn't forget about any of them.

It's been 35 years since a brain, an athlete, a basket case, a princess and a criminal reported for detention at Shermer High in the Chicago suburbs, sacrificing a whole Saturday of their young lives and forming, in the process, The Breakfast Club.

The five principal stars of the classic dramedy, written and directed by John Hughes, all ended up as part of "the Brat Pack," a term first prominently used in a 1985 cover story in New York magazine to describe some hot young (male) things who both worked and partied together.

Though the story referenced more than a few male actors breaking out at the time, and considered the first "Brat Pack" films to be 1981's Taps (featuring newcomers Sean Penn and Tom Cruise) and 1983's The Outsiders, the moniker stuck to the core five in The Breakfast Club and a couple other familiar faces from Joel Schumacher's St. Elmo's Fire, which also came out in 1985.
"The media made up this sort of tribe," Andrew McCarthy, star of St. Elmo's Fire and 1986's Pretty in Pink, protested to People in 1999. "I don't think I've seen any of these people since we finished St. Elmo's Fire. I've never met Anthony Michael Hall."

But no one claimed that they all ran in a pack (McCarthy was notably on the outside of the Elmo's inner circle even then). They were, however, a tribe of actors that (almost all) showed up more than once in these seminal coming-of-age films, akin to the pool of talent directors like Wes Anderson, Christopher Guest and Martin Scorsesehave dipped into multiple times over the years.

"Brat Pack," itself a play on the 1960s-era Rat Pack, was mainly just a catchy name that stuck. So much so that Vogue came up with a "New Brat Pack" in 2015 consisting of the likes of Justin Bieber, Kendall Jennerand Gigi Hadid, real-life friends who didn't act together but were growing up in public all the same, aided and abetted by reality TV and/or social media.

We know what the class of 2015 is up to, though. Time to check in on the class of 1985: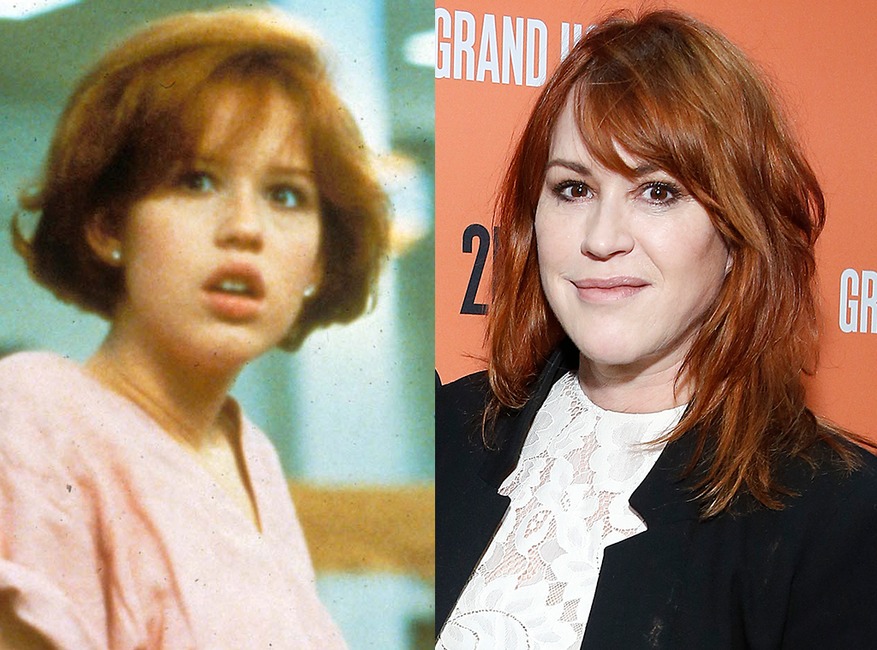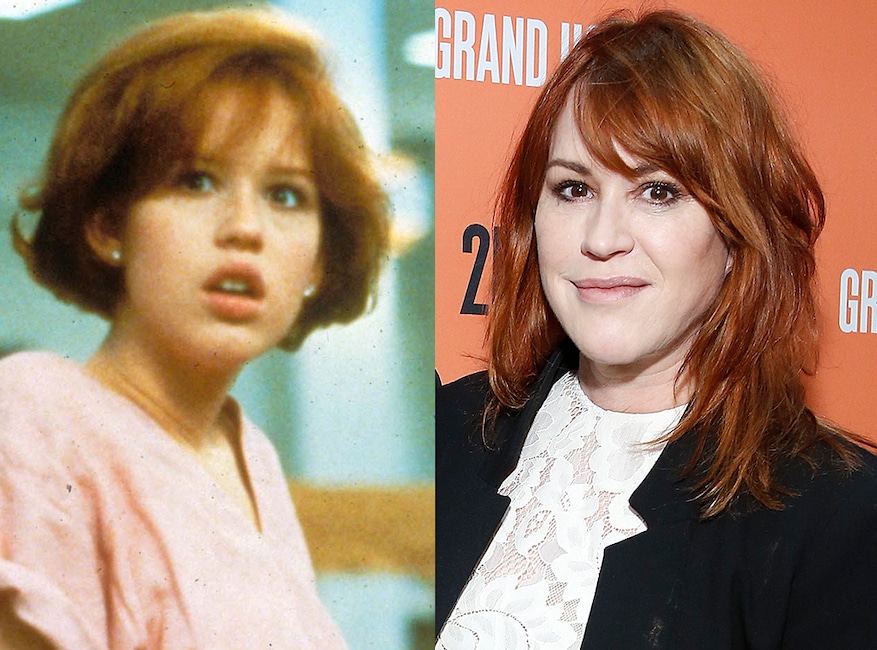 Moviestore Collection/Shutterstock, John Lamparski/Getty Images
MOLLY RINGWALD
The star of Sixteen Candles, The Breakfast Club and Pretty in Pink was the queen bee of the Brat Pack, and, Ringwald told Entertainment Weekly in 1996, she remembered those days "very fondly."
The 1980s were the height of her in-demand period, and included roles in The Pickup Artist with Robert Downey Jr. and the teen pregnancy drama For Keeps?, while her 1990s highlights included Betsy's Wedding, the 1994 miniseries adaptation of The Stand and Teaching Mrs. Tingle.
In 2008 she switched into parental mode on The Secret Life of the American Teenager, playing the mother of Shailene Woodley's pregnant teen character, and now has a home on the CW as Archie Andrews' mom, Mary, on Riverdale.
In real life she's mom to three children with husband Panio Gianopoulos.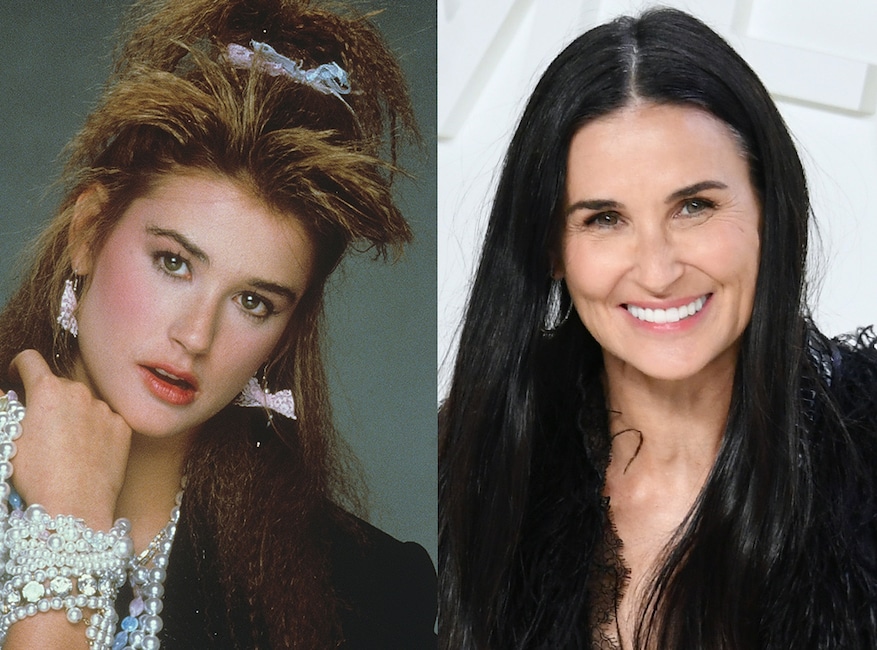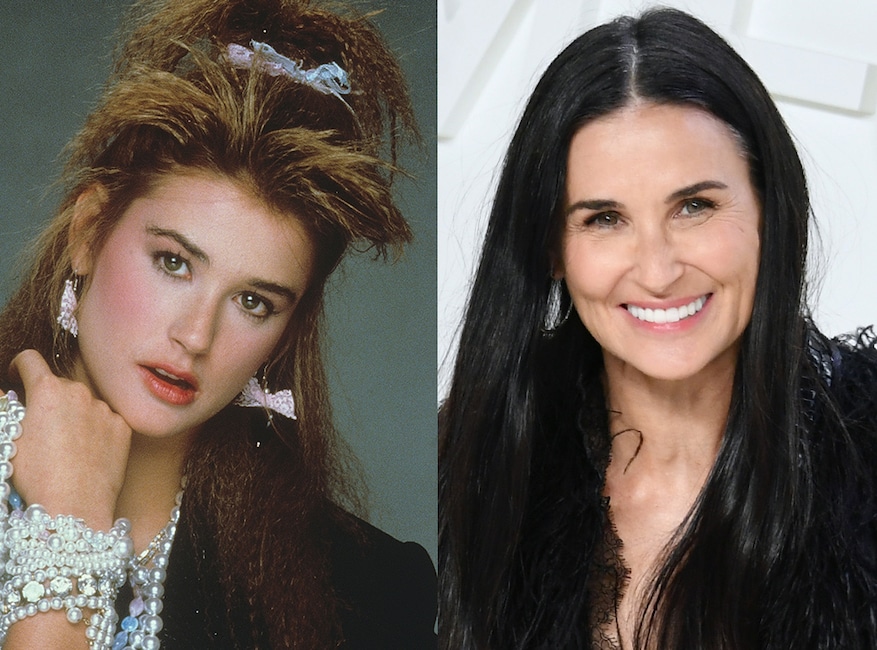 Columbia/Kobal/Shutterstock, Mike Coppola/FilmMagic
DEMI MOORE
Georgetown grad Jules in St. Elmo's Fire is having an affair with her married boss, never a good idea. But at least she has the love of her friends to get her through. This is the only "Brat Pack" film that Moore was in, but the affiliation stuck—perhaps in part because she dated co-star Emilio Estevez for awhile.
The author of the recent scintillating memoir Inside Out went on to star in a slew of films, including Ghost, G.I. Jane, Now & Then, Indecent Proposal and Charlie's Angels: Full Throttle, and she earned what at the time was the highest-ever paycheck for a female actor when she was paid $12.5 million for 1996's Striptease.
Moore has three daughters—Rumer, Scout and Tallulah—with ex-husband Bruce Willis. She was also married to Ashton Kutcher from 2005 until 2013, though they separated in 2011.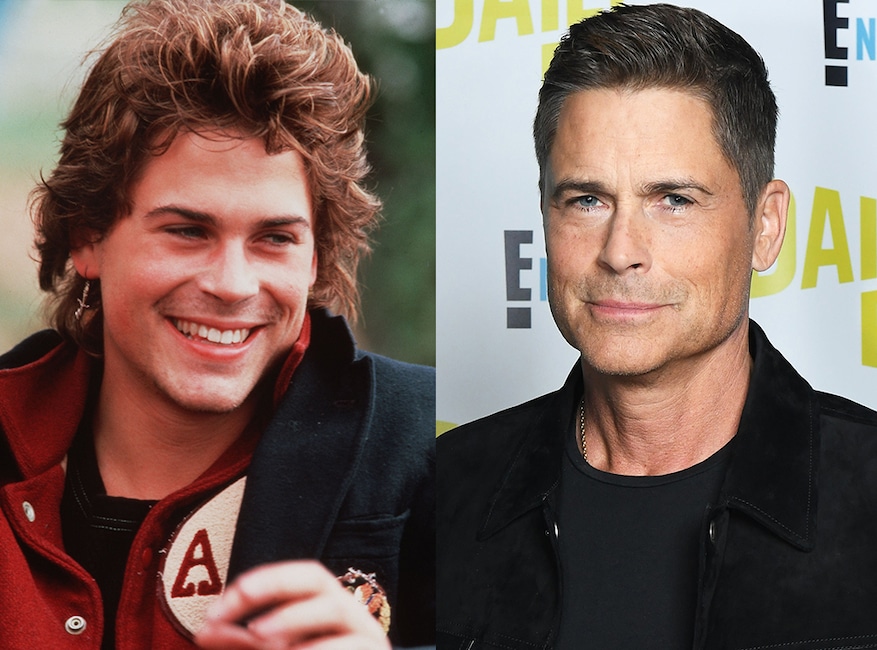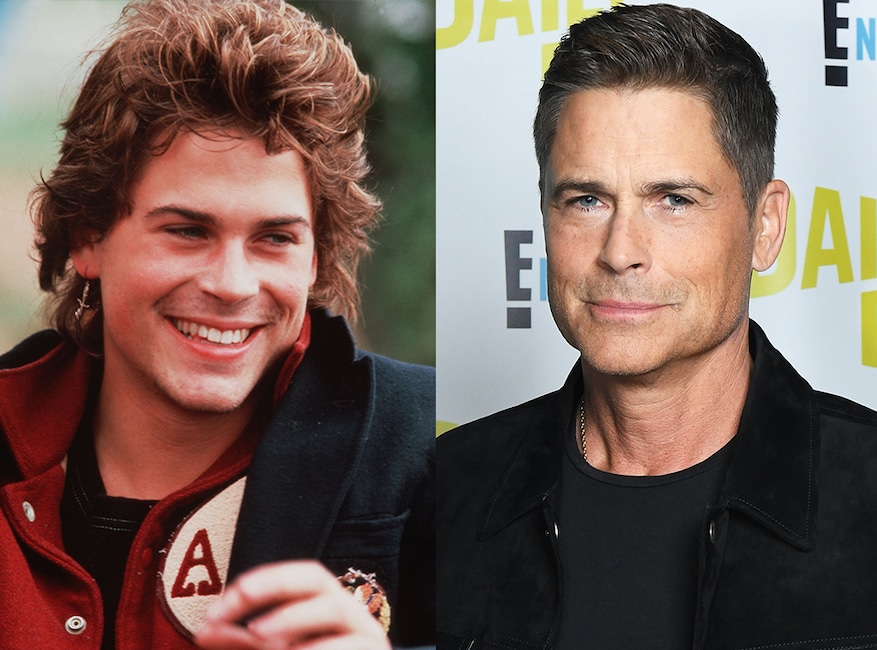 Columbia/Kobal/Shutterstock, Aaron Poole/E! Entertainment
ROB LOWE
Also one and done with St. Elmo's Fire (though he and Demi Moore reunited immediately in the Edward Zwick-directed About Last Night), Lowe's flourishing career took a sex-tape-and-Oscars-performance-debacle hit in the late 1980s, after which he turned into a nice-to-see-him-again character actor in the likes of Wayne's World and The Stand (with Molly Ringwald) in the early 1990s.
But then playing speechwriter Sam Seaborn in The West Wing brought him back for good in 1999, and Lowe has been all over TV ever since, including standout roles in Brothers and Sisters, Californication and Parks and Recreation, as well as a critically acclaimed turn playing Liberace's plastic surgeon in Behind the Candelabra. He starred in a number of series that didn't last more than one season, such as the legal comedy The Grinder and the hospital drama Code Black, but now he has joined the sprawling Ryan Murphy empire as the star of 911: Lone Star—so that one may last awhile.
Lowe is the father of two sons with his wife since 1991, Sheryl Berkoff.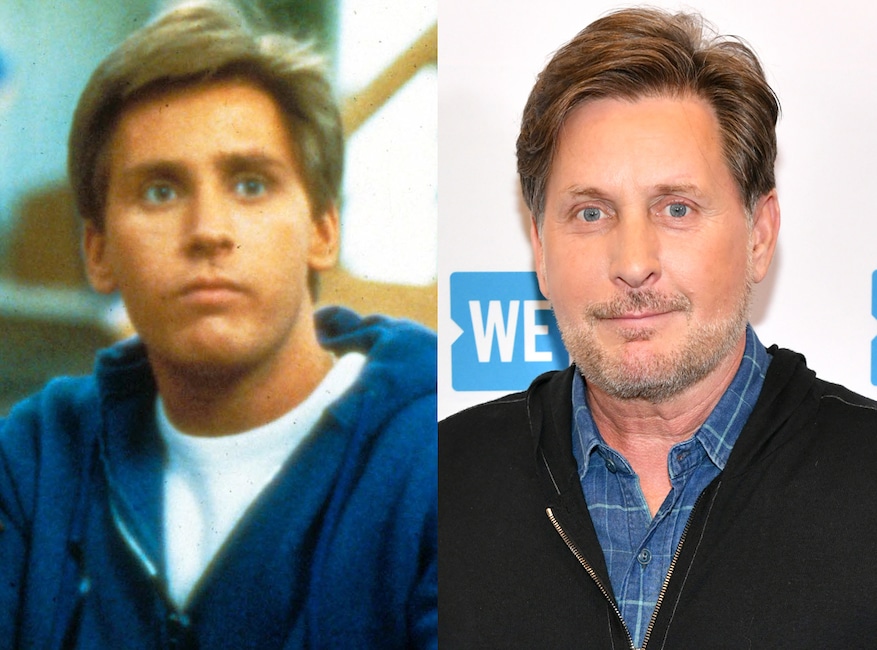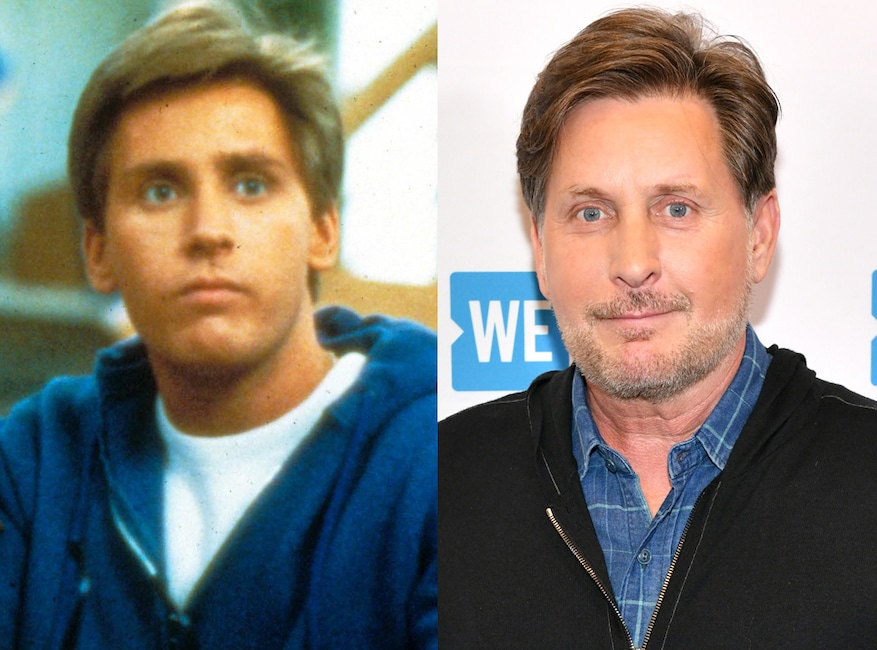 Moviestore Collection/Shutterstock, Craig Barritt/Getty Images for WE Day
EMILIO ESTEVEZ
New York deemed The Breakfast Club's lead jock the unofficial president (and treasurer, because he was the one most likely to pick up the tab) of the Brat Pack. Estevez—who also starred in St. Elmo's Fire as Kirby, who pines away for a med student outside of the main clique (played by Andie MacDowell)—had already made a name for himself as one of the cluster of hot up-and-comers in The Outsiders (along with Rob Lowe) and followed that up with the now-cult-classic Repo Man before he taped anyone's buns together and ended up in detention.
"I'll bet if you asked everyone in the cast who their best friend is, they'd all say Emilio," St. Elmo's Fire director Joel Schumacher told New York. "He's that kind of guy." (Estevez was best friend Tom Cruise's best man when Cruise married Mimi Rogers in 1987.)
In 1985 he had already written the script for the movie that would become the 1990 comedy thriller Men at Work, which he wrote, directed and starred in with brother Charlie Sheen.
Estevez's most notably also starred in Young Guns and its sequel and the three-film The Mighty Ducks franchise, but he has mainly swapped acting for writing and directing full-time. He directed his father, Martin Sheen, in The War at Home, and wrote and directed Bobby, The Way and 2018's The Public, which also included his first turn in front of the camera in almost a decade.
Estevez has a son and daughter with ex-girlfriend Carey Salley, and he was briefly married to Paula Abdul in the early 1990s.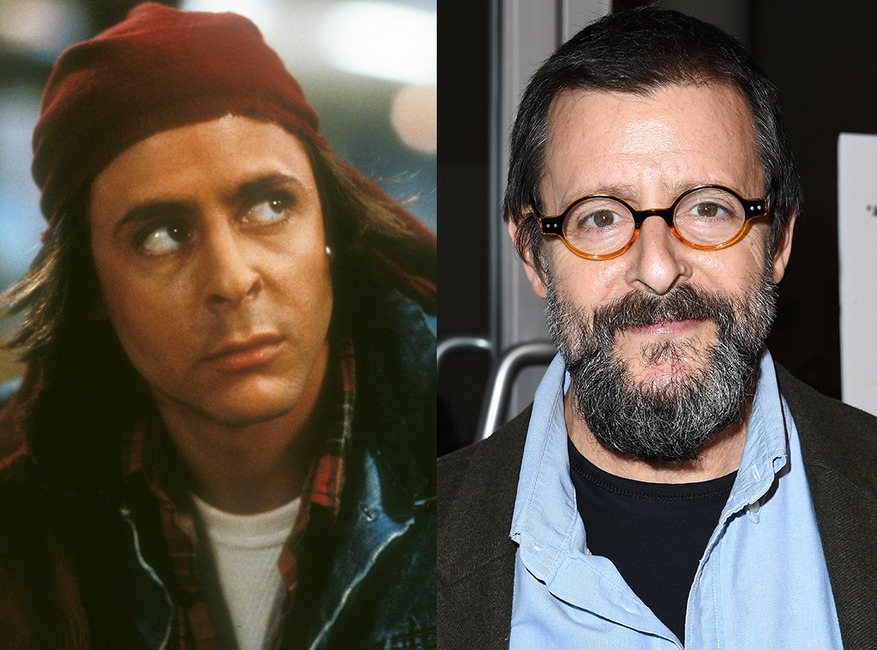 Universal/Kobal/Shutterstock, Steve Granitz/WireImage
JUDD NELSON
He was ultimate bad boy John Bender in The Breakfast Club and a burgeoning Republican who's ready to settle down and marry girlfriend Leslie (Ally Sheedy) in St. Elmo's Fire.
In 1985, he was in the running for the role of cocaine-addled yuppie Tad Allaghash in the big-screen adaptation of Jay McInerney's très '80s novel Bright Lights, Big City, then opposite Tom Cruise as a similarly cocaine-addled magazine fact-checker who's second-guessing his choices—but the roles ended up going to Kiefer Sutherland and Michael J. Fox, respectively.
No doubt the 1980s were Nelson's leading-man-type heydays, but he has never stopped acting, with highlights including a Golden Globe nomination for the 1988 miniseries Billionaire Boys Club and playing the slick record executive in Airheads, Brooke Shields' boss on Suddenly Susan (which he left after co-star David Strickland's death by suicide in 1999) and more recently a shady label executive who's a rival to Terrence Howard's Lucious Lyon on Empire.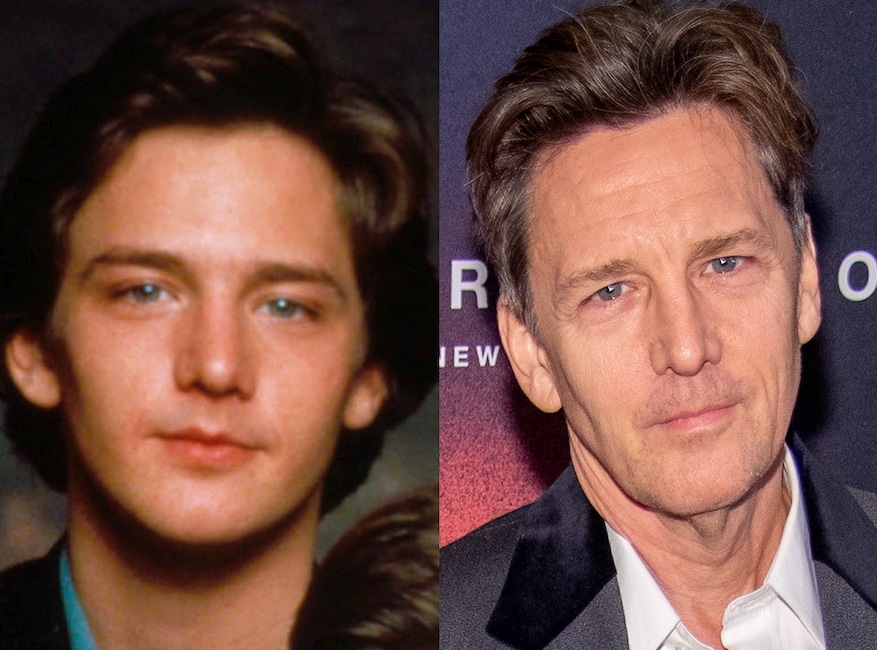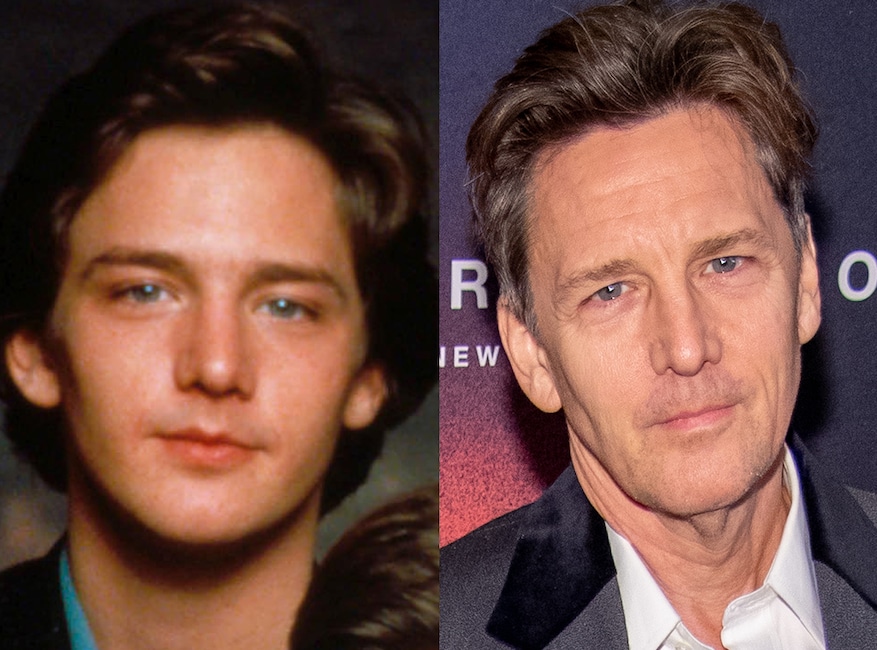 Columbia/Kobal/Shutterstock, Roy Rochlin/Getty Images
ANDREW MCCARTHY
The reluctant Brat Packer, McCarthy played adrift Georgetown University grad Kevin in St. Elmo's Fire—and then rich, popular high school senior Blane, who falls for Molly Ringwald's adorable, intelligent and outcast-because-she's-not-rich-and-makes-her-own-clothes Andie, in Pretty and Pink.
(Actually, in the New York article, Emilio Estevez, Rob Lowe and Judd Nelson were the Brat Pack guys, and an unidentified co-star in St. Elmo's Fire predicted that McCarthy wouldn't make it as an actor for the long haul. "The Brat Packers save their praise for themselves," the author wrote.)
Right after that it was onto playing a window dresser whose muse comes to life in Mannequin and playing a disaffected college student in Less Than Zero (also with Robert Downey Jr. and Pretty in Pink co-star James Spader, both considered Brat Pack-adjacent), but it's Weekend at Bernie's that's watched and rewatched endlessly on cable to this day.
McCarthy's film highlights after the 1980s included The Joy Luck Club and Mulholland Falls, and he was a star of numerous TV shows that only lasted one season, such as Lipstick Jungle with Brooke Shields. But he also leaned into theater (he was starring in Long Day's Journey Into Night with Ellen Burstyn when he told People that the Brat Pack wasn't a real thing) and has become a busy TV director, working on Orange Is the New Black, The Blacklist, Gossip Girl and more.
He is also, fun fact, an award-winning travel writer—so if you see the "Andrew McCarthy" byline in The New York Times, Travel + Leisure or Bon Appetit, that's the same guy—and he authored a YA novel, Just Fly Away, that came out in 2017.
McCarthy has a son from his first marriage to college sweetheart Carol Schneider, and a daughter with his wife since 2011, Dolores Rice.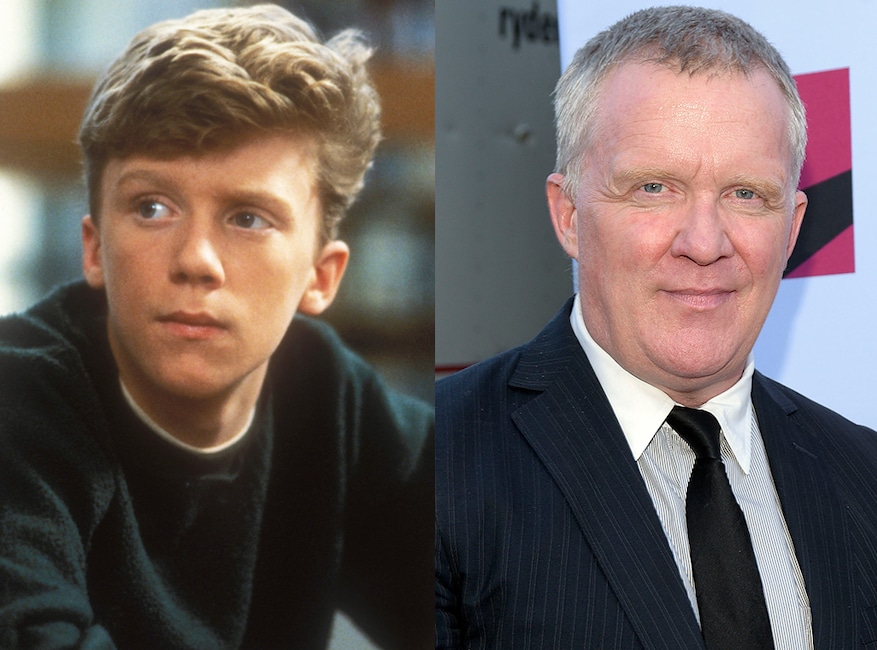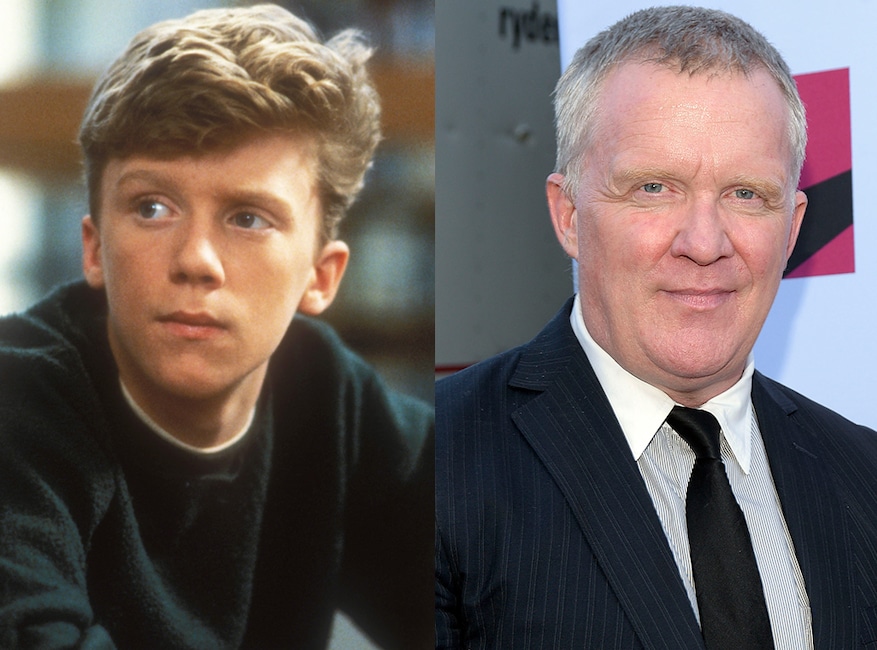 Universal/Kobal/Shutterstock, Michael Tullberg/Getty Images
ANTHONY MICHAEL HALL
From dweeb in Sixteen Candles to more estimable nerds in The Breakfast Club and Weird Science, Hall did have his niche in the John Hughes world—so it was weird to see him as the bully jock for a change in Edward Scissorhands.
First, however, at 17 he became the youngest-ever ensemble member of Saturday Night Live when he joined the cast in 1985. He only stayed for one season, but acted steadily in small roles through the 1990s before playing Bill Gates in the much-talked-about TV movie Pirates of Silicon Valley, opposite Noah Wylie as Steve Jobs.
He's the only member of the Brat Pack who ended up unrecognizable in an all-grown-up way when he resurfaced as Gates, and then starred in the USA supernatural drama The Dead Zone, based on the Stephen King novel, from 2002 until 2007. Film highlights include The Dark Knight, Foxcatcher, Live by Night with Ben Affleck and War Machine with Brad Pitt, and he's popped up recently as Principal Featherhead on Riverdale (with Molly Ringwald) and in a recurring role as a security guard on The Goldbergs.
Hall doesn't have kids but he's reportedly godfather to Robert Downey Jr.'s eldest son, Indio.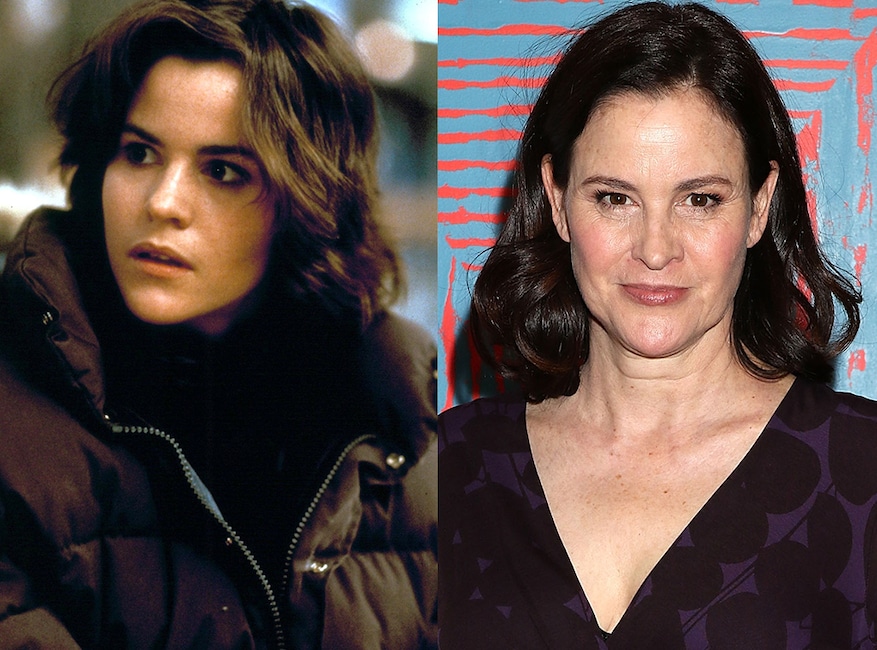 Globe Photos/Shutterstock, Laura Cavanaugh/FilmMagic
ALLY SHEEDY
Sheedy was already veteran young actress, having had numerous small TV parts and starred in WarGames with Matthew Broderick, by the time she played high school "basket case" Allison in The Breakfast Club and recent college grad Leslie in St. Elmo's Fire.
In a 2010 interview with NPR's Weekend Edition, Sheedy recalled thinking, "I'm finally popular with these guys. I was not popular in high school. I have some real friends. And we get to work. I was just blissfully happy. And I really do love those people."
(For the record, neither she nor Ringwald—nor Hall, for that matter—was mentioned in that 1985 New York article. The Brats were all heartthrob dudes at first, and Demi Moore was only mentioned once as being "off and on" with Estevez.)
Sheedy starred in the 1986 comedy Short Circuit (her acting was singled out by the New York Times) and played John Candy's love interest in the 1992 comedy Only the Lonely, but she put acting on the back burner to raise her daughter with now ex-husband David Lansbury (Angela's nephew). Also in the 1990s, she battled and beat a pill addiction, real-life experience she mined to play an addict in the acclaimed 1998 indie drama High Art.
TV appearances have included Oz, The Dead Zone (with Anthony Michael Hall), CSI, Kyle XY and Pysch, and she appeared in Martin Scorsese's Shelter Island, Welcome to the Rileys with Kristen Stewart and James Gandolfini, and X-Men: Apocalypse.
Sheedy was a bridesmaid at Moore's wedding to Bruce Willis, but then they lost touch. She does, however, remain close to Ringwald, who told Extra in 2019, "I'm really good friends with Ally Sheedy…we'll, like, text for hours."
What were the chances, meanwhile, that Molly Ringwald, 33 years after she chose Blane over Jon Cryer's Duckie in Pretty in Pink, was going to end up in a movie with Andrew McCarthy's son?

That's right, she played the mom of Sam McCarthy's character in the indie drama All These Small Moments last year.

"So everything comes full circle," Ringwald told Extra.

Sheedy told NPR in 2010 that it was a "mixed bag" entering her 30s as an actress who was so closely identified with one character, and a teenage one at that, but ultimately she considered it a "blessing," especially once she saw her daughter's teenage friends still enjoying the movie 25 years later.

"Not a day goes by," Sheedy said, "where I don't have someone come up to me and tell me they were Allison in The Breakfast Club. Literally not a single day." In 2015, Ringwald told TIME, " If somebody told me that we would be on the phone talking about it 30 years ago, I don't think I would have believed you. I always loved the movie, I loved it when I filmed it, I just didn't know it would have the longevity that it seems to have had."